Muluti

– history has not remembered this traditional, historic village under Shikaripara police station in Dumka district of Jharkhand state, India. From Kolkata you can travel by car to Rampurhat in Birbhum district in one day. Muluti is only 16 Km far from Rampurhat. So, What do you think, you will see here? To know more about this traditional village, you must read today's weekend special cover.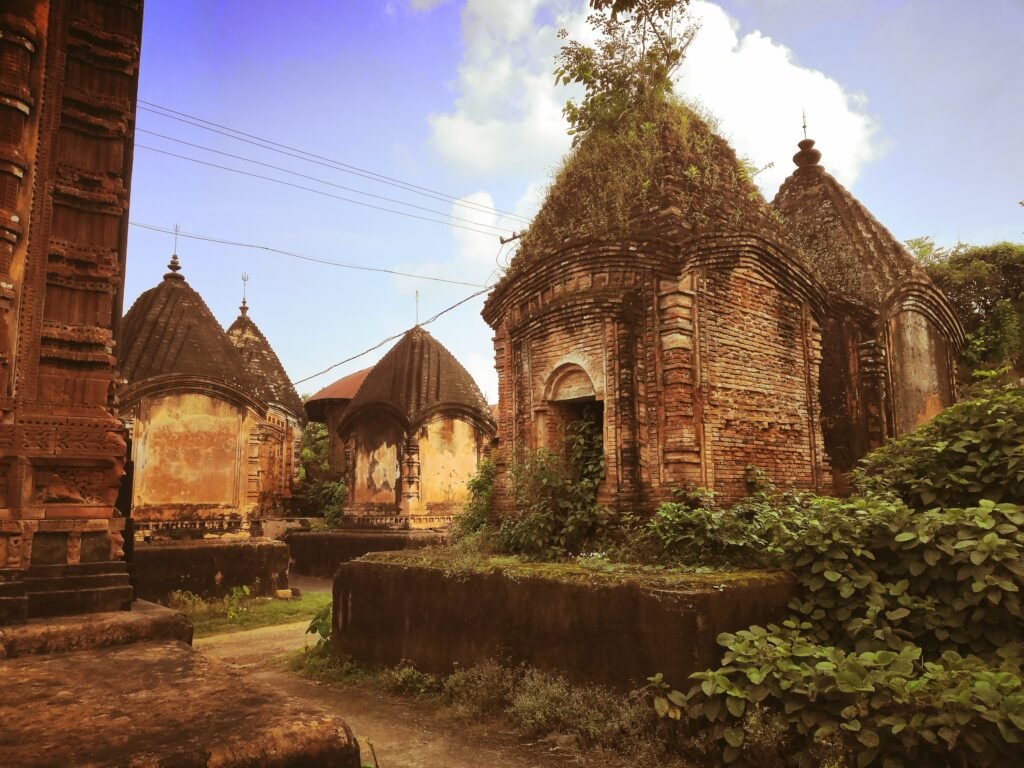 History of Muluti:
Most of the tourists visit Tarapith in Rampurhat but many tourists are unaware that there is a small traditional village decorated with Moulakshi Maa temple and terracotta sculptures at a distance of 16 km from Rampurhat. However, today's cover is to highlight this unknown village.
According to historical sources, Nankar Raj of the fifteenth century started the work of establishing a tax free empire and at that time this Muluti village was his capital. The first kingdom was established in this village by King Baz Basanta. It is worth mentioning here that Raja Baz Basanta was not a child of any royal family, he was born in the house of a poor Brahmin.
History bears witness to a thrilling story of how this Brahman's son became King Baj Basanta. It is said that at one time Sultan Alauddin Hussain Shah of Gaur came to visit this village, accompanied by a Eagle, the Sultan's favorite pet. For some reason, the bird flew away, and Basanta anyhow catch the Eagle and returned back to the Sultan.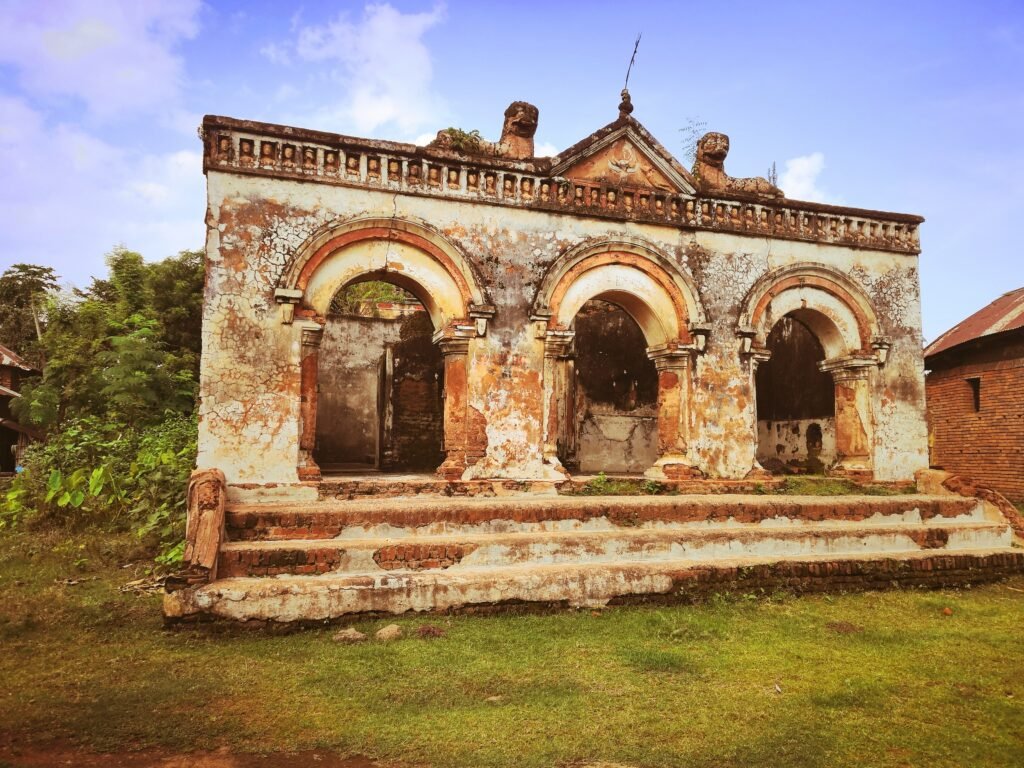 As a token of gratitude, Sultan Alauddin Hussain Shah of Gaur gifted the village to Basanta. According to this story, in the pages of history, Basanta is called as King Baz Basanta. Gradually Basanta started establishing his kingdom with the help of Dandi Sanyasi of Kashi Sumeru Math.
In the village of Muluti, the king was more interested in building a temple than in building a palace. This same interest is especially evident among the king's heirs. The total number of temples built in this village is 108, of which 72 temples are currently intact, the remaining 36 temples have been destroyed due to negligence. The remaining 72 temples still bear traces of mixed works of art of the Dravidian and Nagara species. The temples are mainly made of terracotta work, each temple is decorated with myths of Ramayana, Mahabharata, Durga, Shiva, Vishnu, Kali etc.
In the historical discussion about Muluti, many again said that Muluti village has been named as Mallahati, the region of the Malla kings of Bishnupur. In the past, Malla Raj Empire was known as Mallabhumi with some parts of Bankura, Burdwan, Medinipur, Pakur in the north and small Nagpur plateau. Still on the road from Rampurhat to Muluti, a part of the small hill adjacent to the small Nagpur plateau is visible from a distance. According to many archaeologists, the name of Muluti was Gupta Kashi during the Shunga dynasty.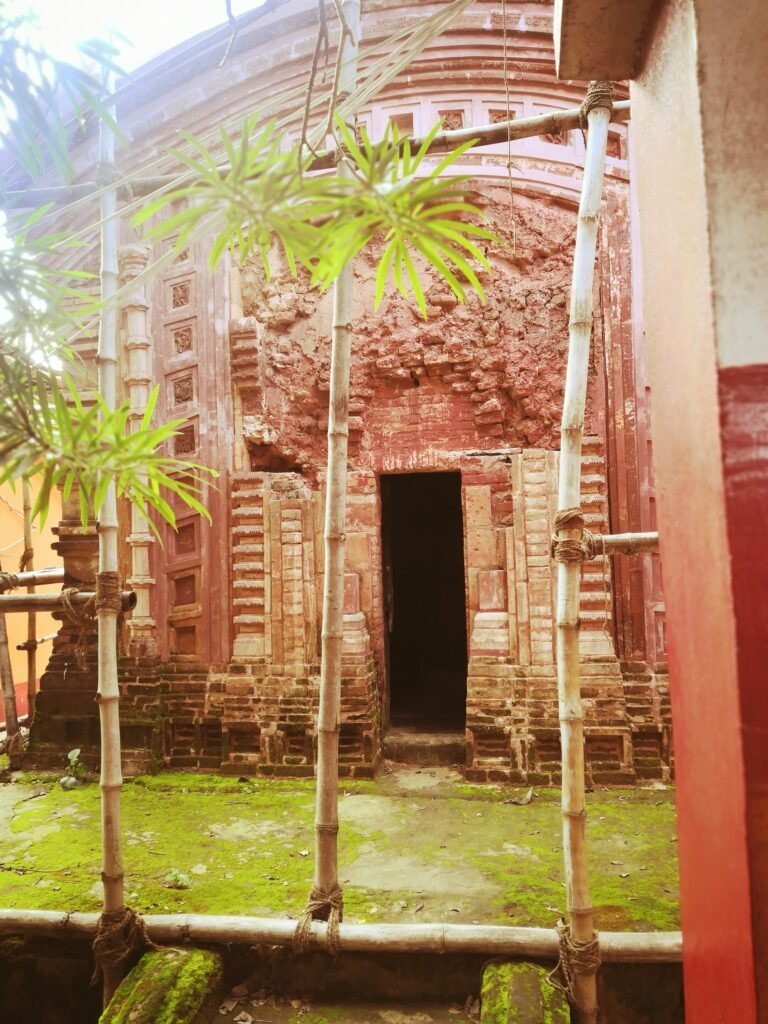 Few Buddhist Tantric saints also used to come here to visit the Maulikshya Mata temple in Muluti, It is said that the king of Pataliputra performed Ashwamedha Yajna at this Muluti. It is also said that Adi Shankaracharya stopped here on his way to Kashi and he started the anti-Buddhist Hindu awakening movement from here.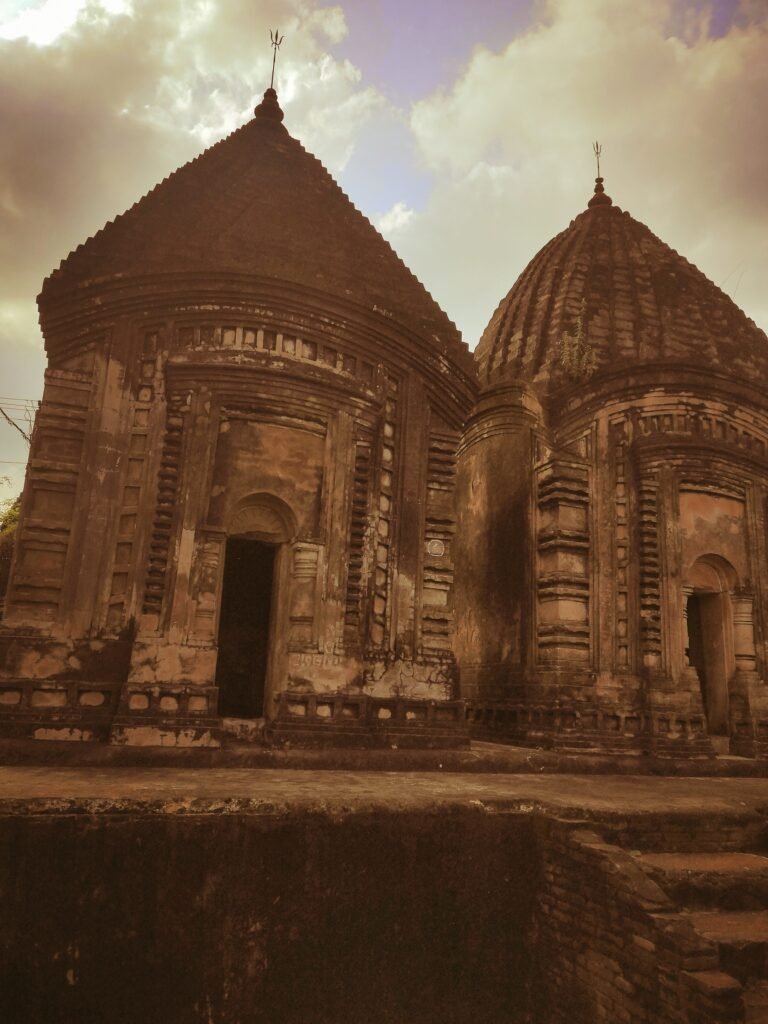 In 1857, the Bengali Tantric saint Bamakhyapa came to Muluti. He stayed at the Maulikshya temple in this village for about eighteen months and it was here that he first attained Siddhi (success to find the god). Later, the devotee Bamakhyapa took charge of the worship as the chief priest of the Tarapith temple. The people of this region therefore call Maulikshya Ma as 'Boro Maa' and Kali of Tarapith as 'Choto Maa'. The ritual of sacrificing more than one hundred goats in the annual Kalipujo has been practiced here for a long time.
Some prehistoric monuments have been found on the banks of the Chila River near Muluti, but after so many years, the government has not been able to excavate any more. The Chila River flows out of the plateau of Dumka district and joins the Dwarka river along the border of Jharkhand and Birbhum districts of Bengal. All prehistoric sharp weapons, arrows, stones, axes etc. have been found in different areas on the banks of this river. It can be surmised that these date from the ancient Stone Age to the beginning of the Middle Stone Age. According to archaeologists, these specimens may be of Paleolithic age.
How to visit Muluti ?
Let's start from Kolkata early in the morning by car, have breakfast at Shaktigarh and reach Muluti via Rampurhat, before lunch. Take a look around, if you want you can have a picnic in the field adjacent to the Maulikshya temple and return back to Kolkata in the night.
There is no place for good food so it is better to take the necessary food from home or from Rampurhat. If you want to stay one night, you have to come back to Rampurhat. Apart from Rampurhat, the town of Dumka is 55 km away. If you have one more day in hand, you can come back from Dumka, one of the tourist centers of Jharkhand. If you want to get around by train, you have to take a train from Howrah to Rampurhat or Dumka.
So what are you thinking? Let's make a plan for this winter and visit this small green village. Away from the pollution, noise and crowds, this village will surely steal your heart.
Please share your valuable comment with us.
Read More: