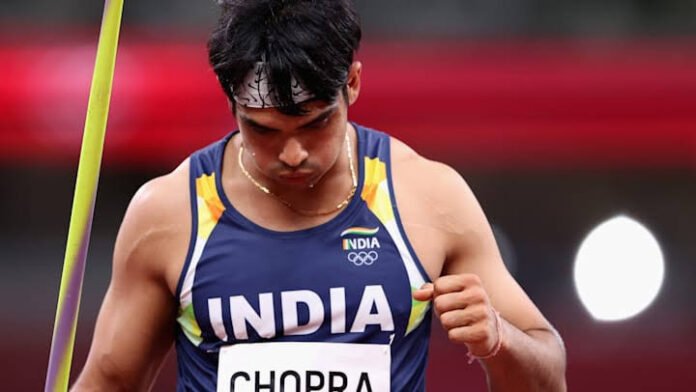 Neeraj Chopra is right now most hot topic in the entire India, also he had made us feel proud regarding our country by winning the gold medal in Tokyo Olympics. After doing this great thing for our country, he has own a lot of respect and prestige from the entire country and International countries too. Neeraj Chopra is often known as Subedar Neeraj Chopra PVSM VSM. He was born on 24 December 1997. He is basically an Indian track and field athlete who is actually reigning Olympic champion in javelin throw.
According to the gather information, he is also working as a Junior Commissioned Officer (JCO) in the Indian Army. In the Indian history, Neeraj Chopra is the first person to win Olympic gold medal for India. Similarly, he is recognised as the first track and field athlete from India to win at the IAAF World U20 Championships. Probably in the year, 2016, Neeraj achieved a world under-20 record throw of 86.48 meter, was the first Indian to set such kind of record in the Indian history.
From the present gathered information, we have learnt that Neeraj Chopra, the Tokyo Olympics Gold medallist, who has already bettered performed in National Record of the first, since the Olympics has already set in his eyes on the upcoming events. He said that he is trying to create an aim where he will improve himself in the next upcoming months.
Neeraj Chopra, while speaking to SAI, said that, "This was my very first competition since the Tokyo Olympics, which went extremely well as it was the first competition itself. I have hit my best personal throw and has won the Silver Medal. Now, at the present circumstances, I am aiming for the next few upcoming events which is going to be bigger than this all events and of obviously the Commonwealth Games, where I am going to face a lot of competition."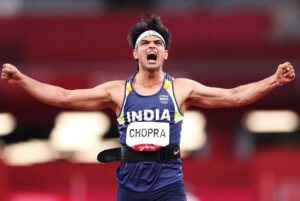 Neeraj Chopra went on saying that this event has given him confidence to boost it up and, at the present time, he is aiming to improve upon what he has learned and gained knowledge at the Paavo Nurmi Games.
After that he added, "Basically I have got a good start from here, so it has definitely boosted up my confidence level for which I can definitely perform better, I am going to take shortcomings from here and also going to improve from it as we are already heading for bigger upcoming events."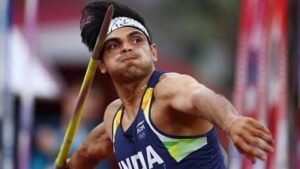 So from here we have understood that he is getting proper training and also improving qualities of playing so that he can give a better performance for upcoming events.
According to the gather information we have learnt that, at the present circumstances Neeraj Chopra is currently training in Kuortane, Finland for the upcoming Diamond League event in Stockholm, which is actually a part of Ministry's Target Olympic Podium Scheme (TOPS), and this specifically give personalized proper support to different athletes. After winning the last Olympics in Tokyo, which was held last year, all of Neeraj's foreign exposure trips are funded by the Ministry's Target Olympics Podium Scheme (TOPS).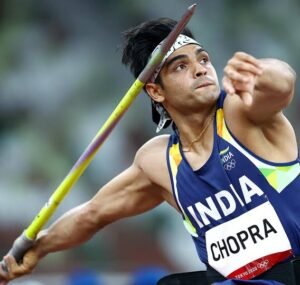 Similarly, we have gathered information that, Neeraj Chopra has initially started his training United States' Chula Vista Elite Athlete Training Centre for approximately three months. After completion of that specific training, he is going to Gloria Sports Arena in Antalya, Turkey, for the next three months' training purpose. But at the present time he is gaining training at Kuortane, Finland's Kuortane Olympic Training Center till 22nd of June. He will be trained there.
According to the information, Neeraj Chopra has also set to compete in the next Kuortane Games, which is going to take place on 18th of June. Similarly, in this year, Neeraj is also scheduled to compete in the World Athletics Championships, which will take place in June. Following this he is also going to take part in Commonwealth Games is going to take place in August.
Read More : Shahi Tukda Recipe : Love To Eat Desserts? Then Make This Shahi Tukda Recipe For This Weekend