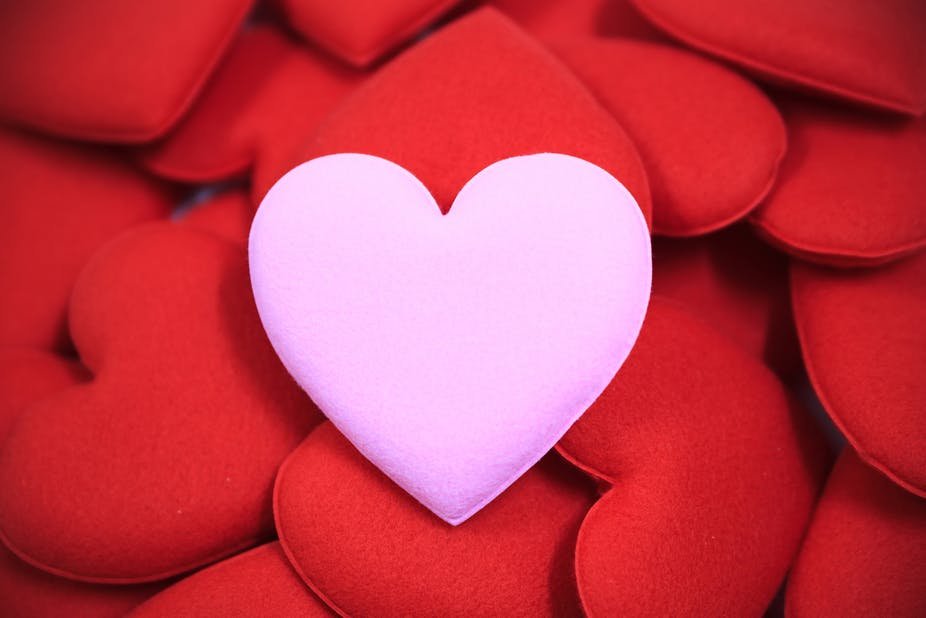 Love is generally the biggest powerful word in everyone's life. The significance of this word and feeling has a different version in everyone's life but do we know what is the exact meaning of love?
Many people are so ignorant or rather misinterpreted about the actual meaning of love. Love is all about the courage to give than receive love. The day we understand it is not about satisfying our ego and feeling that we are desired and needed but firstly thinking about others your point of view will change vividly. Here are two short stories that will make you believe in the power of giving love rather than receiving love.
Love is not measured by Quantity or Quality.
Lord Krishna and Sudama were childhood friends. While Krishna was prosperous and prosperous, Sudama did not do so. He leads the life of a poor Brahmin man, who lives in a small hut with his wife and children. Most of the days, the children do not get enough to eat which Sudama gets as alms. One day, his wife suggested that he go and ask for help from his friend Krishna.
Sudama was reluctant to take the favor, but he also did not want his children to suffer. So his wife borrowed rice from neighbors to make some rice snacks, which Krishna liked, and gave Sudama to his friend. Sudama took it and departed for Dwarka. He was amazed at the gold that was used to build the city. He reaches the palace doors and is interrupted by guards who judge his torn dhoti and poor appearance.
Sudama requested the guards to at least inform Krishna that his friend Sudama had come to meet him. The guard, though reluctant, goes and informs Prabhu. Hearing that Sudama was here, Krishna stops doing what he was doing and runs barefoot to meet his childhood friend.
Krishna embraced Sudama and welcomed him and treated him with the utmost love and respect. Sudama, embarrassed by the poor man's rice breakfast he found for Krishna, tries to hide it. But the omniscient Krishna asks Sudama his boon and eats his favorite rice snacks that his friends bring for him.
Krishna and his friend spend time laughing and talking about their childhood but Sudama, overwhelmed by the kindness and compassion shown by his friend, is unable to ask Krishna for help. When he returns home, Sudama learns that his hut has been replaced by a huge mansion and that his wife and children have been well dressed.
Sudama realized how lucky he was to have a true friend like Krishna. He did not even ask, but Krishna knew what Sudama wanted and he gave it to him.
Moral Education:-
The friend who accompanies him in difficulty is the true friend.
Love before it's too late.
Rose for Mother Emotional Story
On the way, a man looking at the flower shop stopped his car and went to the shopkeeper and requested to send a courier to send flowers for his mother, so a little girl came there and said to the man, "Uncle I want to buy red roses for my mother but I am getting less than 2 rupees, so if you can help with 2 rupees, then I can buy these flowers. "
Hearing this, the person smiled and said, okay you buy 2 rupees, then as soon as that person starts leaving after ordering flowers, the girl said, "You are going ahead, so can you drop me with your car." If you leave, then the person made that girl sit in his car and after walking for some time that girl stopped near a cemetery and said that my mother lives here, after that the girl started going to the cemetery, then out of curiosity, that person also followed that girl. When he walked back, he saw that the girl was decorating flowers on a grave and then got wrapped around the grave.
Seeing that the person opened his eyes, he now understood what the loss of his loved ones was, and that person immediately went back to the flower shop and canceled his courier order, and took a bouquet with his own hands. Set out to give mother.
Moral education:-
Our life is short, you want to spend more and more time with whoever is yours because everyone needs their love and we delay in doing so, so what do we know when we get away from our loved ones and then It is impossible to get the love of your loved ones, so enjoy life in every moment of your life because nothing is more important than your family.