What is a logo and why we need it? It can be shocking to people that, professional logo designing can give you million of dollars? Why is it so? What such a symbol to cost higher amount? Answers to these questions are here in this article.
What is logo?
Logo is just a symbol to represent any organization, Institute or brand. It is powerful thing which can make or break any business. They are combination of text and images used fir promoting business or any product. It helps customer to know about you, who you are, and what services you will provide. A good logo shows what a company does and what are its characteristics. It can be just a mark, a brandmark or along with a tag line. This gives an identity to your company or business. Logo is not only for companies but for schools, government organizations, different programs, and many other. Remember the logo of Swachh Bharat Mission and it's tag line.
A step towards cleanliness

SBM
If we talk about any business or company like web River, its logo and tag line :-
Web River- the ultimate digital destination

Web river
What is professional logo design?
Logo, sounds to be very simple but it is a difficult to create a worthy Logo. It is created by professional logo designers. Logo designers are professional graphic designers, that create a unique logo to symbolise any special brand or business. It is identifiable part of anything. For this logo is designed by professionals. The benefits of using professional logo design are:-
Good impression
2. Specific Identity to brand or business
3. Designed with concept and strategy of professional
4. Built professional image
5. Achievement
6. Return to investment
Why a professional logo designer is required for creating your logo?
A professionally designed logo can create a miracle in building up your brand in such a competition. It helps to present services or products. Logo designers look into various things that built up a good logo, that can help you to urge profit. Some reasons for hiring logo designers are:-
1. To create brand identity a lot of hard work is required to make impactful logo. Ideas, symbols, colors, typography, imagery, context, static and dynamic elements are key things for creating professional logo design.
2. For getting apart from competitors, a good marketing campaign are basic need for developing business.
3. Designer works on the pattern and uniqueness of logo, to bring customer for building trust on your services and products. Logo is just a way to communicate and provide a right message of trust.
4. After getting the theme and concept of business or brand, many details are assembled and put together for making a good logo different from others. Consistency of logo is required, because changing logo every now and then, take away customer and clients. Like the logo of Olympics.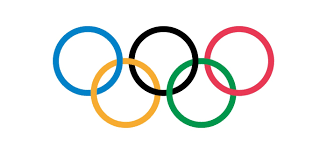 5. Professional logo designer will create a logo that will communicate and can easily deliver message of company's policy and services. Simple logo can also provide message of trust and faith. As that of nike, pepsi etc.
6. Creativity comes naturally to the designers. They help to create an attractive logo and this logo guides there creativity. It even create inspiration for other competitors.
Why companies are sometimes paying million of dollars for professionally designing logo?
For creating identifiable logo, designers are paid millions of dollars. This cost is for ideas of professional logo designers. Some designers also offer it for free. If you are little artistic, and have great idea in mind then logo designing is a way to implement your talent. Factors that impact logo designs are:-
1. Reputation of designer
2. Death of research
3. Billing method
4. Concepts and strategies
5. Applications and deliverables.
All these 5 factors are key for effective logo design made by logo designer. If all these factors are fulfilled then the professional logo designers are paid in million of dollars.