When we are talking about history or historical things, we can't forget about Samrat Prithviraj Chauhan and what he has done for us and, obviously, for his empire. Till date many other historical movie has been launched in Bollywood and in Tollywood too. In the past few years, some movies based on Padmavati, Bajirao Mastani, Jhansi Ki Rani has been launched and all that movie has got a huge appreciation from this generation. But recently a movie has been launched in the market based upon Samrat Prithviraj Chauhan. Well we all do about that in this film, the main character of Samrat Prithviraj Chauhan is going to be played by Bollywood actor Akshay Kumar.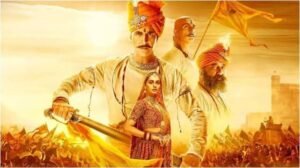 We know till date Akshay has worked and performed in different movies which has actually entertained us, but do you think he is going to create the same craze and entertain us like the same way by the specific movie? Well, might be answer is going to be a big no or might be yes. So providing you an glimpse view of this movie, we are going to do a movie review based upon the movie Samrat Prithviraj Chauhan. So this article is going to be interesting. Try to read on till the end to gather information regarding the specific movie and later on decide whether or not you're going to watch it.
General details of the movie Samrat Prithviraj
At first let us introduce you with the cast of the movie, they are Akshay Kumar, Varun Buddhadev, Sanjay Dutt, Sonu Sood, Manushi Chhillar, Manav Vij , Ashutosh Rana , Sakshi Tanwar, Lalit Tiwari , Govind Pandey, Manoj Joshi, Arun Bali, Rajendra Gupta, Vikas Shrivastav. Producer and Director of the are Aditya Chopra and Chandraprakash Dwivedi, respectively. Editing has been done by Aarif Sheikh, Music has been given by Sanchit Balhara, Ankit Balhara, Shankar–Ehsaan–Loy.
Story of the movie :
Basically, in this film the character of Prithviraj Chauhan needed a screenplay which will show the celebration of his journey, pride and valour, but filmmaker choose to add some heroics scene which is going to portray the brave king of India's role played by Akshay Kumar. Instead of introducing all the characters to the audience, the film showed a fight sequence between Samrat Prithviraj and a lion. This scene used to be portrayed in many other films and we are already having exact knowledge regarding it. The first half of the movie Samrat Prithviraj doesn't focus on any specific character try rather try to move from one part to the other.
In the second half of the movie director try to create a drama using romantic tracks of Samrat Prithviraj and Sanyogita, again movie could not portray the core conflict which was presented only for 20 minutes. And how the film has been portrayed is quite easier to guess what is going to happen in the next minute. Even in the trailer, we haven't seen something special regarding this movie.But one of the good side is The Jauhar sequence is done well, but it's a deja-vu or quite similar to the film Padmavaat which we have already watched much before.
Opinion regarding the movie :
This historical film, Samrat Prithviraj, could be presented by the director in such a way that it should create a craze among the film lovers. Actually, the director should have focused on establishing the protagonist and antagonist in a better way. The most important part fired is completely missing out from the conflict part of the movie which has actually not created any kind of suspense among the viewers. Though the film tried their best to portray the negative character of Muhammad Ghori.
Technical aspects of the movie Samrat Prithviraj :
If you are going to talk about technical aspects, backgrounds are much more effective, but musics are not up to the mark, maximum number of a movie like this used to portray or put some humble music but this hasn't followed that pattern. The visual effects are more or less ok but the special gratitude must be given to the set designer, who has actually brought up grandeur to the cinematography. The dialogue portrait in the movie is this and what should have been presented in a much better way.
Conclusion :
Akshay Kumar played the role of Samrat Prithviraj Chauhan, has given his full dedication to portrait the actual character of Hindu Samrat. While talking about the heroine of the Manushi Chhillar make a confident debut in the movie and also has performed well specially he has shown her powerful role in Jauhar sequence. Sonu Sood has played a decent role in the character of Chand Bardai, whereas Sanjay Dutt role was totally wasted with an undercooked character of Kaka. Similarly, Manav Vij played if we are ruled but could not create an impact because of poor written script quality. Ashutosh Rana, along with the other casting members, has totally wasted their time in this movie.
Over all we can say Samrat Prithviraj movie is an average to watch in this weekend. But the main thing which is going to grab your attention in this movie is – The opening act, the intermission block, and the finale. But according to our opinion, The Brave Warrior movie should be produced and directed in a much better way so that it actually enhances the character and reveals about the original character of Samrat Prithviraj Chauhan.
So what's your opinion regarding this movie let us know your opinion regarding our writing and this particular movie too and also let us know whether you are going to watch it or not.
Read More : Virat kohli : Do You Know How Much Money Virat Kohli Used To Earn In A Year?