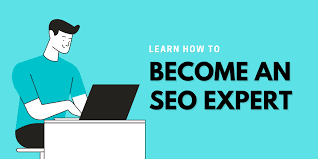 1.Introduction: What is a Search Engine Optimization

Let us for a moment think, a search engine is similar to a railway engine. A railway Engine leads the train to the destination based on its pre fixed path in the form of railway lines.

For search Engine, the path is internet connectivity. Just like passenger buy ticket from counter for going to destined direction, in search Engine, user feeds requisite/destined query into a search engine "counter" in the form of Google, Yahoo etc, a search engine results page (SERP) appears in our computer system ranking the found pages in order of their relevance.

The ranking quality depends upon how Search Engine Operator search the information by proper usage of key words in analogous to a train touching a destination (desired station) timely and properly if its related parameters are in order.
2.Experience & Alertness of a professional SEO expert

In order to live through today's challenging trend of online marketing, innovation of our business strategies in tune with customers demand is needed "Pick the best, leave the rest" is now a common mantra for a customer in the days of global marketing where, pin to piano is available at door steps of customer at the click of mouse. So to thrive on customer demand besides in keeping with global business sceenario, company has to rank well on the pages of top search Engine viz Google, Yahoo, Bing, Baidu etc. of the hour.
So unless one have computer/search Engine literacy coupled with , experience/efficiency and regular updates, he cannot make an optimal usage of search engine to get the best of all So, companies now a day's prefer to hire an expert SEO professional, fulfilling above necessity.

3. Timeliness, Accuracy and Fulfillment of objectivity: Objective of SEO expert

A company needs a sensible SEO professional who can care the best. If company manages its own, quite possible much time may while away in SEO. Also possible the company personnel in some likelihood could be an amateur in SEO. If so, he has to always grapple with intricacies of SEO, to get the right thing in right time every time in SEO.

Thus even though he may have the best of intention for company, he may unfortunately ends up doing a disservice to the company The effect could be detrimental for company leading to lesser traffic in its website and bringing down salability of company's product
Majority of companies now a day have been tasking SEO professional for best output in term of timeliness and accuracy either through outsourcing or hiring. On the other hand company's rest of personnel are being engaged for other related activities to keep the company growing well and boosting its productivity besides campaigning for its brand image.

4.SEO hiring/outsourcing : Gainful utilization of their knowledge

Experience and relentless updating knowledge of their field helped SEO professional to arrive at a smart decision to steer the company ahead even in the face of crisis period of company.
Exposure to clients of variety degree makes them abreast of online intricacies of SEO and this shows a mark effect in their Search Engine Operation. Obviously, therefore SEO professional based companies are likely to get the best results which augur well for prosperity of company.
5.Appropriate Scrutiny/Evaluation by SEO expert

A professional SEO because of his deftness in the field will be able to evaluate website in term of business goals and increase the prominence of company in search engines. Through search engine he can a keep a tab on company's trend for achieving the best result and growing the brand image of company which in turn not only facilitating company to reach its potential customers but also save spending company's money on field marketing in this connection.
Read more:-