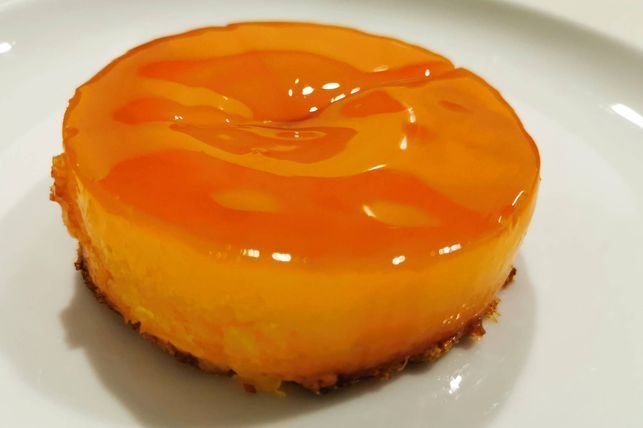 To satisfy your craving for sweet dishes or just impress your guests on a weekend dinner, sweet desserts can be your solution. Here are some unusual but lip-smacking dessert recipes for you to make.
1. Autumn Cheesecake
For a sweet dessert, autumn cheesecake is something everyone craves for because of amazing taste and blend of flavors. A piece of cheesecake in a whipped cream can be a delight for any foodie.
Ingredients
1 cup Graham Cracker crumbs
½ Cup thinly chopped pecans
3 Tbsp sugar
½ Tsp cinnamon
¼ cup unsalted and melted butter
8 ounces soft cream cheese
½ cup white sugar
2 eggs
½ Tsp vanilla extract
4 cups sliced and cored apples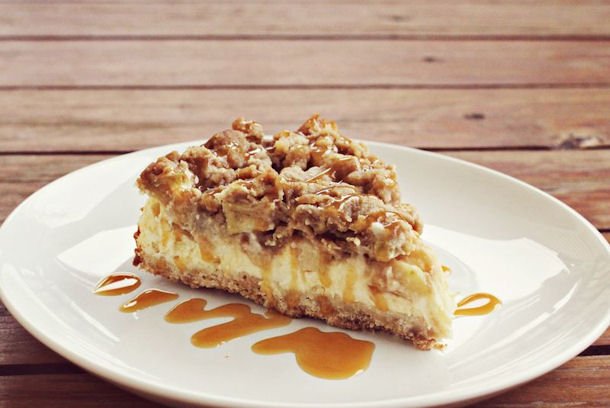 Preparation:
You need to bake the cracker crumbs along with chopped pecans, sugar, cinnamon, and the melted butter for the base layer at 175degree C. when the bottom layer is baking in the microwave; you need to blend the rest ingredients i.e. cream cheese, eggs, vanilla essence in a bowl. Mix it well and then pour it on the bottom baked layer. Finally, mix up 1/3 cup sugar along with ½ teaspoon cinnamon, and then toss this mixture over the sliced apples. Then put this into the cream cheese layer. You can add chopped pecans for getting a sprinkled look on the cake. Bake the whole thing for 60 minutes and your cheesecake is ready to serve.
2. Jell-O-Dessert
This wonderful sweet dessert will please the platter of your guests so well when it's New Year party.
Ingredients
2 cups of crushed pretzels
¾ cup melted and unsalted butter
2 tsp sugar
Filling:
8 ounces of cream cheese
1 cup of white sugar
1 pack icy whipped and soft topping
Topping:
3 ounces apiece of strawberry gelatin
2 cups of steaming water
1/2 cup of cold water
Preparation:
Take a large bowl to mix pretzels crumbs, melted butter, and sugar and make a dough. Now you have to bake it at 350degrees for at least 10-12 minutes. When it gets cold, you need to blend cream cheese with sugar and check the batter till it gets smooth. Whisk in the topping and smear on the pretzel crust. After that, put the whole thing in the refrigerator. You can take a small bowl to prepare the topping. You need to liquefy the strawberry gelatin in boiled water. Then just put cold water to cool it down. Lastly, spread over the base with care and put it in the fridge for at least 4 to 5 hours. Your Jell-O-dessert is ready.
3. Chocolate Buttermilk Cake
With different layers of chocolate, this sweet dessert recipe will certainly be a delicacy, especially for the kids. It is very easy to make and serve happiness to the little ones around.
Ingredients
240 ml of normal water
125 g unsalted butter
35 g cocoa powder
300 g natural flour
1 Tsp baking soda
440 g caster sugar
2 eggs
125 g buttermilk
1 Tsp wholesome vanilla extract
Filling:
100 g butter
500 g cream cheese
320 g icing sugar
50 g cocoa
Preparations:
You have to preheat the oven to 160 degrees and just prepare 2 cake trays. Do not forget to grease the trays and put the lining of parchment paper. Dissolve the butter, cocoa powder, and water uniformly. Just pour the plain flour, baking soda, and custard sugar. Whisk the mixture with the previously made cocoa mixture until smooth. Now it's time to add eggs, buttermilk, and vanilla extract and whisk again. Now segregate the mixture and put it in 2 different pre-heated trays. Now, bake it for 15 to 20 minutes. Then keep it some time to cool.
Combine the cream cheese and butter until buttery smooth. Now pour cocoa and icing sugar into the mixture and whisk it until the mixture is fluffy.
Now it's the time to assemble the cake by cold cake slices parallel and put filling in between every layer. Let your kids enjoy the layer of chocolate.
in this article, you will read about some amazing sweet dessert recipes for you to enjoy sweet delight. Now it's your turn to make these lip-smacking desserts and satisfy the zing.
look for more recipes!https://www.unveil.press/how-to-make-egg-chowmein-at-home/