Finding the right gift can be a bit tough, as you may not have an idea if the receiver will like it or not. Don't just get tensed. This article will surely give you the best gift ideas for your loved ones. Be it your parents, or friends, or anyone you love, you will have the ideas to choose the best gifts for them.
The easy method to choose gifts for someone is to notice how they spend their leisure time. Their hobbies may direct you to opt for the gift they will surely love.
Creative hobby gifts
'The original Buddha board': If your friend has a love for painting then you can choose 'the original Buddha board' to polish up the envisioned ideas on this canvas. It is a canvas measuring 12 inches by 9 inches. When he paints with water on it, after 5 minutes the water vaporizes and the image disappears. The board comes with a water reservoir and a high-quality bamboo paintbrush to make the masterpiece elegant. This product is durable, so don't go for inexpensive imitations.
Derwent sketching wallet: if your friend or loved one loves to draw, he may not always carry a sketchbook with him, but scenic extracts can come in most sudden times. If you gift them this Derwent Sketching wallet, then they will surely have a smile on their face and appreciate your choice. This wallet is about 10 inches by 7 inches when folded and easily carried in a purse. With this wallet, 6 graphic pencils, two water-soluble pencils (4B, 8B), a sharpener, one onyx pencil, one dark, and three shaded charcoal pencils, an eraser, and an A5 sketch pad will be available.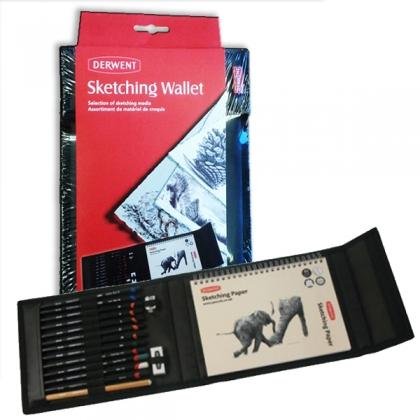 Origami paper organizer: if your one of relatives loves origami, he may get origami papers as gifts. But when you choose a gift for him, consider the fact about storing his raw materials. This organizer is a very cool, designed, and open but the compact box that can easily hold 1000 6" X6" origami papers. It has twelve shelves to keep the papers sorted. It is made of sturdy Baltic birch wood. This gift can be great for those who don't like their hobby sheets to get discolored.
Writing hobby gifts:
Rolling scrapbook tote bag: if you are choosing a gift for a scrapbooker, then wait, and let's check this scrapbook organizer. the tote bag is super stylish, and it allows you to take supplies to any workshop. This high-quality crafter is made from sturdy fabric and made as an air-craft carry-on. This bag has a handle and rolling wheels. The large compartment of this bag is 15" X7" and it has 9 pockets. There are two removable pockets as well. That offers even the most dedicated scrapbooker, who has countless goodies and is often active, plenty of space.
Stylish notepad with a customized pen: if your loved one loves writing, you can choose a binding notepad with a leather cover paired with a customized pen with engraved initials of the receiver. That can make a great gift for those who love to write everyday chronicles. The receiver will surely appreciate your gift.
Daveliou Calligraphy Pen Set: though handwritten letters are just a memory of bygone days still there are some people out there who love to write something for their near ones. If you are searching for gifts like such an individual, then this Daveliou Calligraphy Pen Set can be just outstanding. With this set, they will surely love to write handwritten cards and wish notes on every occasion.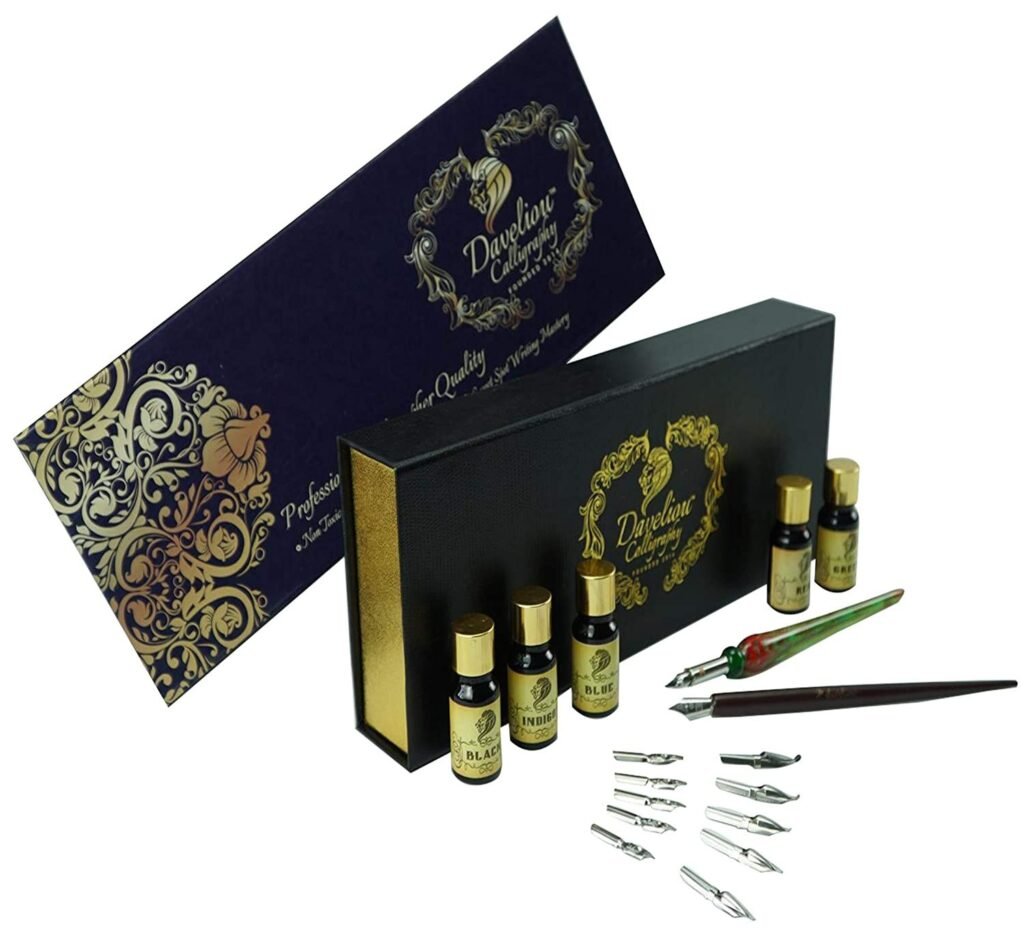 Calligraphy kit: if your special one loves to write something stylishly, you can gift her a calligraphy kit. The complete kit comes with a paperback book with a choice of alphabet types, different calligraphy pens, ink, and calligraphy paper, and others.
Reading hobby gifts:
Comics' collection: if your elder brother is still a child in him and loves to read comics, you can opt for the Marvel comic's collection. The Marvel Encyclopedia is a magnificent hardcover book published with the full collaboration of the publisher. It contains in-depth and revised A-to-Z entries on 1200 Marvel characters (and teams), with long-drawn-out sections for main Marvel characters including Thor and Spider-Man, and magnificent photographs from the long history of Marvel.
DC comics collection: An interconnected, fully illustrated, hardbound A-to-Z guide covering above 1000 different DC Comics characters and storylines is the DC Comics Encyclopedia, also composed with the full support of the publisher. Either will be a longed-for addition to the coffee table of any comic book buff. You can easily make the right call with just a little analysis.
Kindle paper-white: it is one of the best gifts for bookworms. With the new Kindle, along with waterproof capabilities, which is principally accessible if your close one enjoys reading in the bath or by the pool, pamper the bibliophile in the best possible manner.
Gifts for Adventure-loving people:
Inflatable kayak: if your relative loves water adventures like kayaking then you can choose inflatable kayaks for him. There are different varieties available online and offline stores. Just pick the right one. Intex Explorer K2 can be the best gift for those who love kayaking. It is made from solid, vinyl and puncture-resistant kayak is just perfect for two people. It can add to your enjoyment to a degree for adventure holidays. This kayak includes U.S Coast Guard ID, two lightweight aluminum paddles, and an air pump to inflate it easily.
Gifts for hikers:
Water bottle with integrated filter: if your friend is the one who loves hiking. You can choose the best gifts for him are hiking accessories that put a smile on his face. LifeStraw is an independent drinking container and water filter that is not just a water bottle. Now, you don't have to keep thinking about the water that you pick up on the trail. The LifeStraw is just excellent if you're assured that it's mostly hygienic, and all you want to do is rinse out any nasties and remains.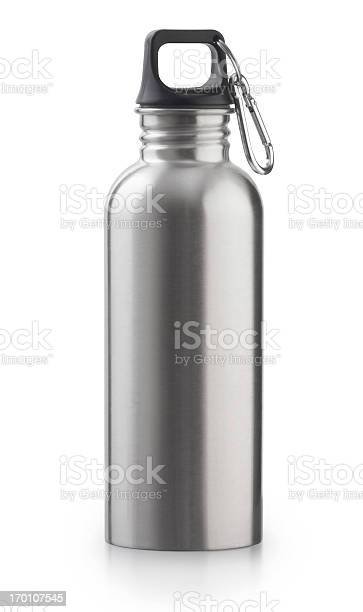 Hiker cushion socks: when it's about comfort for hikers, they need to choose a comfortable pair of socks. Blisters and sores are avoided by the right hiking socks and can make long hikes an amusing activity rather than a nightmare. However, if you give your family member or friend, who loves hiking a pair of Darn Tough socks, you will be given their eternal appreciation for the gift.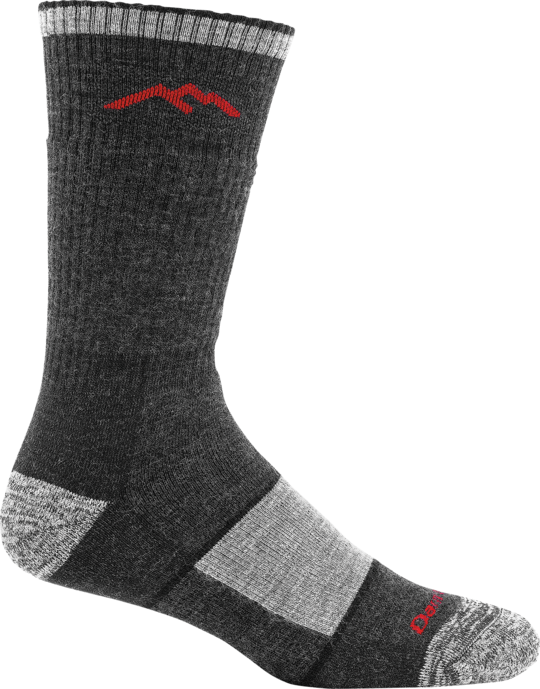 Gifts for the enthusiast:
Tool kit for DIY projects: If your dad is the one who loves to make anything from waste products and feels energetic for any DIY project, then it's best to choose a tool kit for him as a gift on Father's Day or his Birthday. You will find scores of DIY kits online. Just choose the best one that suits his needs in the best possible manner. You can choose the tool kit box that includes a hammer, screwdrivers, cutters, keys, plyers, and so on.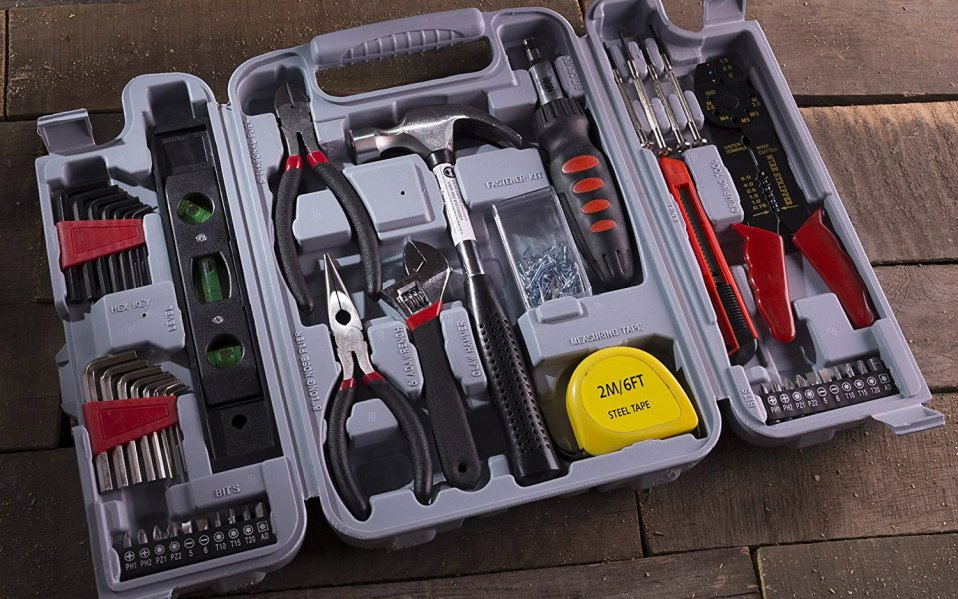 Gifts for musicians:
If your loved one loves to play any musical instruments, you can choose the specific instruments as a gift for them. It can be acoustic guitar, piano, or mouth organ as well. Based on their interests, you need to go for the instrument they like. After getting that, if it's a lazy Sunday evening or friends get together, they will surely appreciate your gift.
Gifts for those who love baking:
Baking sets: If your mom's hobby is baking, you can either choose complete baking sets or just a pair of baking gloves. You can also choose to bake raw materials wrapped in a gift basket to please your mom.
OTG: you can even choose excellent quality and pocket-friendly OTG for those who love baking. They will surely love your gift and ask you to taste their goodies on a lazy Sunday.
Gifts for gamers:
It's hard to buy a gift for a gamer, as they likely have what they need. You may know how to select the most recent game and hope for the best, but you're better off moving in another direction.
Gaming glasses: while choosing gifts for gamers, you can mull over a pair of gaming glasses from Gunnar Optiks. A complete line of these glasses is contrived by the company, many of them more expensive as they are used for particular consoles. But, the Intercept Computer anti-glare glasses are flexible. Besides desktop displays, they are successful when used with consoles, making them a decent, moderately priced option.
Gifts for art lovers:
Meural canvas: if you are the one who has a collection of arts, this Meural canvas can be the best gift for you. The smart frame of Meural allows you to display high-quality, elaborately textured photos from your art and photography collection or the library of 30,000 curated artworks by Meural, accredited from museums and libraries, and emerging artists. Be in the mood for a change of background, click on your device through the options or wave a hand n in front of the canvas itself to swap pictures or tell off details on the shown artworks.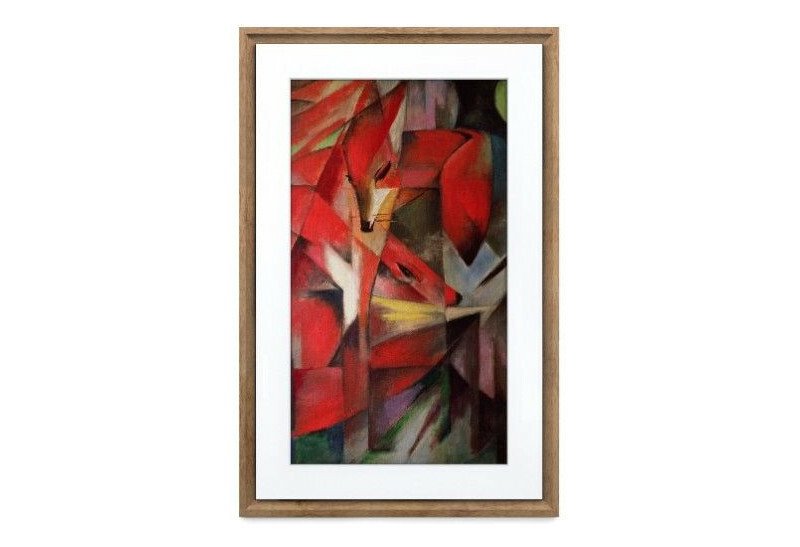 Gifts for tech gigs:
Portable wireless power bank: A folding kickstand comes with this handy magnetic charging device, making it apt for a desk set up and easy to charge when in use. It's compatible with over 100 different models of phones and can charge 2 phones at the same time in full; an ideal gift despite your device.
Gifts for selfie maniacs:
Ivy mini photo printer by Canon: there are many people around who love to take selfies when they go on any vacation or even in a movie theatre. For those Canon brings a mini photo printer and you can easily take it and gift wrap it for your loved one. This mini photo printer is available in 3 cool colors. It allows shutterbugs to print 2-by-3-inch photos with covering and stick backing straight from a smartphone.
To end the article, hope you all like the gift ideas for people who have different hobbies. It is always good to gift as per anyone's passion, and they will surely love it.