Tourist spots in Bengal! Bengalis always love to travel. Whenever there is a holiday or any time more than 2 days leave, the Bengalis go out to visit.
If a group of Bengalis can be seen in all the famous travel places of the world, then it is not a surprise.
There are many Bengalis who go abroad looking for fish and rice. What else does "Veto Bangali" mean?
However, after the Corona situation, the custom of visiting Bengalis was stopped for several months. This is why the tourist centers were closed.
However, after the unlock process started, several tourist centers opened and most of the Bengalis went out to enjoy the fresh air.
However, this year in 2021, even if there is a lockdown, soon everything will be opened one by one. Since the start of the vaccination phase, the number of recoveries has been increasing and the number of infections has been declining.
So for those who love to travel in this situation, I have brought 10 beautiful tourist centers; And all these are in West Bengal.
Even if the epidemic breaks out, it will not be right to go out at this moment. So let's take a look at the tourist centers in our state.
1) Darjeeling Tourist Center: –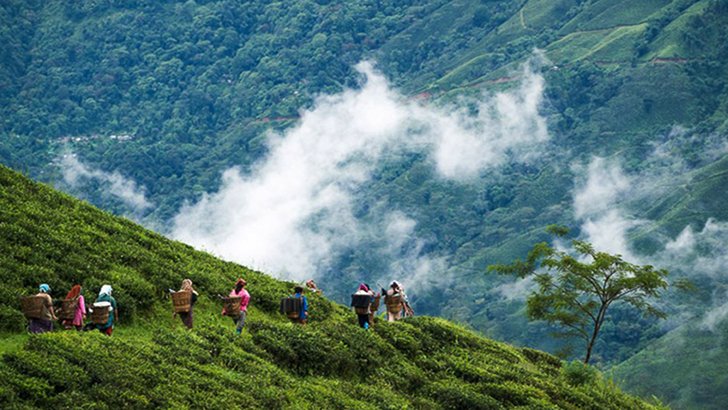 In my opinion, Darjeeling is the highest place. Darjeeling is one of the tourist destinations in West Bengal.
The specialty here is the beautiful environment and natural beauty of the hilly area. The tea garden is also one of the landmarks here.
For which every year there is a crowd of tourists from home and abroad.
When visiting Darjeeling, don't forget to visit:
Darjeeling Mall, Darjeeling Zoo, Rock Garden, Isfegoda, Batasia Lu, Ru Bure, Mahakal Temple, Tiger Hill, Sleeping Station, Singalila National Park etc.
Another interesting thing about Darjeeling is the toy train. And don't forget to have a special tea in Darjeeling.
2) Digha: –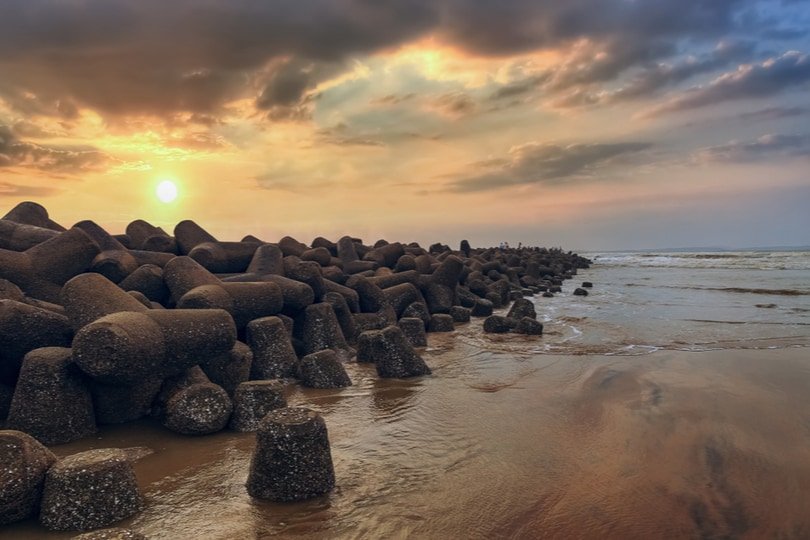 The three places of Bengali rotation are "The-Pu-Da"; That is Digha, Puri, Darjeeling. Deepa is one of the most favorite and most visited places of Bengalis in a mixture of mountains and sea.
In the town of Digha in East Midnapore, it is seen in the tourist centers every year. The hotel is full and there are people all around.
Apart from enjoying the sea environment, there are several tourist attractions in Digha which are very beautiful and famous for their environment.
Among them are Old Digha, New Digha, Uday-Narayanpur, Mandarmani, estuary of Champa river etc.
When you go to Digha, don't forget to taste the special variety of fish there.
3) Murshidabad: –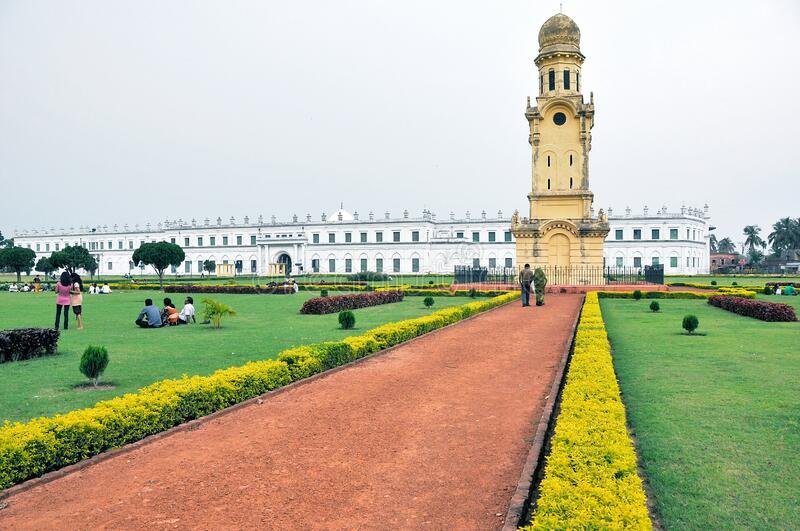 Murshidabad is one of the most historic districts of our West Bengal. Long before independence, during the Mughal period, Murshidabad was the capital of West Bengal and the residence of kings and emperors.
So Murshidabad has many historical places to visit during the Mughal rule and every year many people come from all over the country and abroad for this historical significance.
Here are some of the notable ones:
Imambara, Hazarduari Palace, tomb of Nawab Sirajul Sirajudaullah and his wife, Ghari Minar, Kathgola Bagan Bari, Chawk Mosque etc.
4) Dooars: –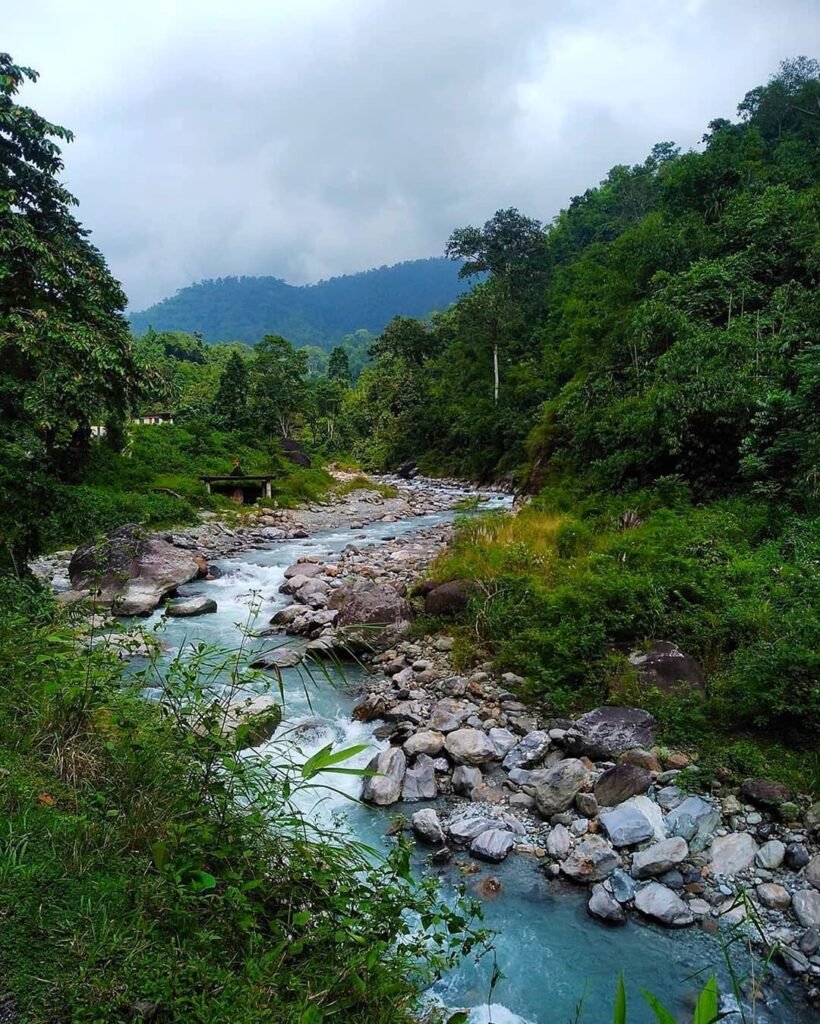 This time I will go to the north once more. In addition to Darjeeling, there are many travel destinations in the north; One of them is Dwars.
After the mountains, the sea, the historical place, this time in the jungle palace of West Bengal, how can it be done without visiting it once!
The biggest attraction of Dooars is the hills and jungle. The mentioned tourist centers of this area are Gorumara Sanctuary and Jaldapara Sanctuary.
In the jungle, you will have the opportunity to ride an elephant, see the location of the tiger, the one-horned rhinoceros, etc.
Buxa Tiger Reserve, Chilapata P.
Forests etc. Parks are mentioned for Ghuli wildlife and jungle safaris.
Places like Samsin, Laliguras, Jhalong, Bindu, Buxa, Jayanti, Lepchakha, etc. are notable tourist destinations for seeing the hills and picturesque environment of Dwars.
5) Santiniketan: –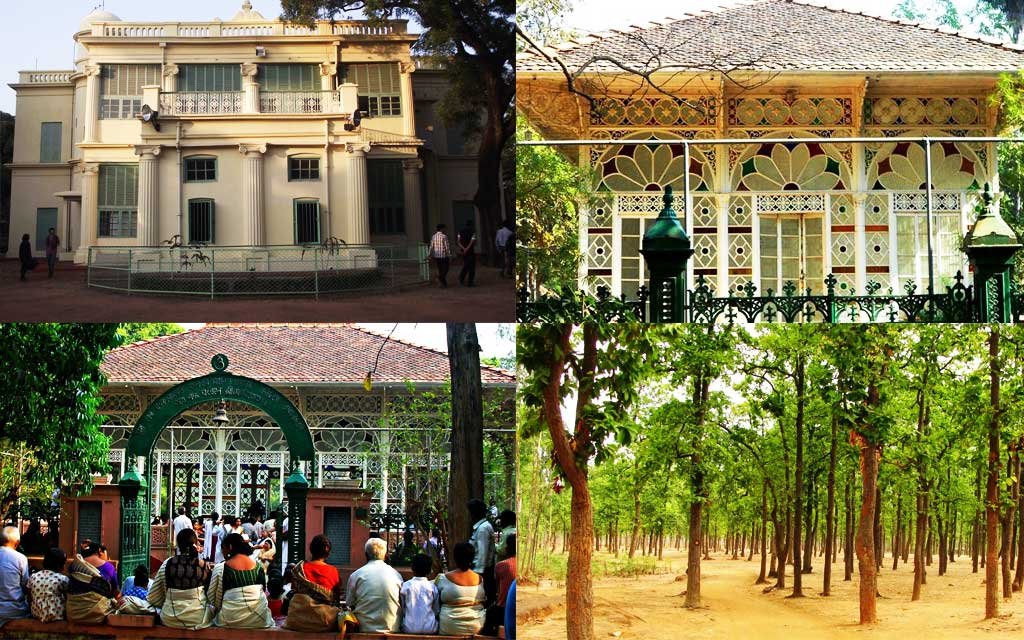 This Santiniketan is located in the Bolpur area of ​​Birbhum district in West Bengal.
Maharshi Debendranath Tagore, the father of Rabindranath Tagore, established this educational center in 183. Later, Rabindranath Tagore established a Brahma Vidyalaya here in 1901 which is now known as Visva-Bharati University.
Rabindranath Tagore spent most of his life in Santiniketan. Here are some of the sights:
Museum, Rabindranath Tagore's house, Chatim Tala, Upasana Mandir, Taldhwaj, Dehli, New House, Three Hills, Amrakunj etc.
Poush Mela and Spring Festival are the most famous here. Many tourists visit Santiniketan every year at this time.
https://www.unveil.press/conjuring-3-the-devil-made-me-to-do-it/