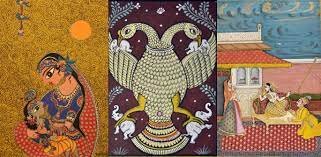 Many countries are famous around the world for their own unique heritage and trending art forms. When it comes to India, the feeling of diverse cultures, heritage, and art forms quickly cheers up the mood. Our country has its uniqueness in having a variety of different cultures that stays in unity and spreads its beauty everywhere in the world. Let's have a look at trending art forms of India that is making a name of their own in different parts of the world.
1. Madhubani Paintings – Trending Art Form of Bihar
Originated in the Mithila region of Bihar, Madhubani Paintings are among the most celebrated styles of folk paintings in India. The beauty of Madhubani Painting resides in its simple yet evocative portrayal of culture and tradition with the eye-catching work of geometrical patterns, symbolic images, and scenes from Indian mythology.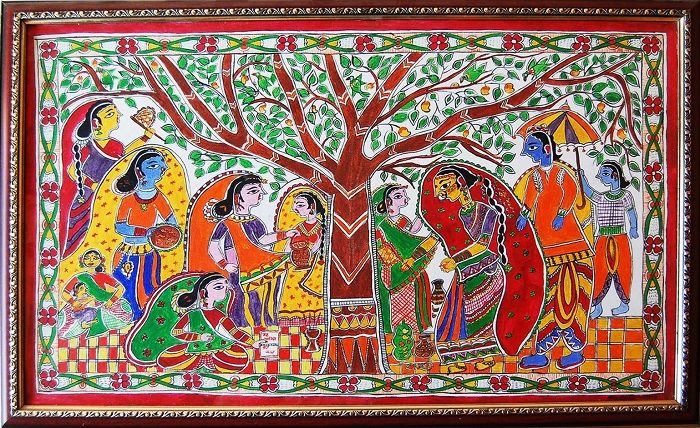 This art trend was hidden from the world until it was discovered by a British colonial William G. Archer in 1934 while he was inspecting the damage after a massive Bihar Earthquake. Seeing the paintings on the exposed walls, Archer was greatly impressed by the balance of the illustrations with different vibrant colors.
Madhubani got recognition when Sita Devi, a painter received the state award in 1969 and Jagdamba Devi was given a Padma Shri in 1975. The government also awarded Sita Devi the National Award that year.
2. Warli Paintings – Trending Art Form of Maharastra
Beholding the beauty of nature and people in one canvas Wali pantings is a perfect art form for nature lovers if not anything. This painting is a 2500-year-old tradition of Thane and Nasik areas of Maharastra which showcases nature and social rituals of tribes.

This painting shows the local life of tribal people that includes daily activities like farming, dancing, praying, and hunting, etc. Simple geometrical patterns in white are used against a red or yellow surface to depict everyday scenes.
3. Kalighat Painting or Bengal Pat – Trending Art Form of Kolkata
Around the mid-19th century by a group of "patuas" this painting was developed in the neighborhood of Kali Temple in Calcutta. This painting depicts the scene of everyday life of people and mythological deities in a simple still captivating manner with an essence of Kalighat style.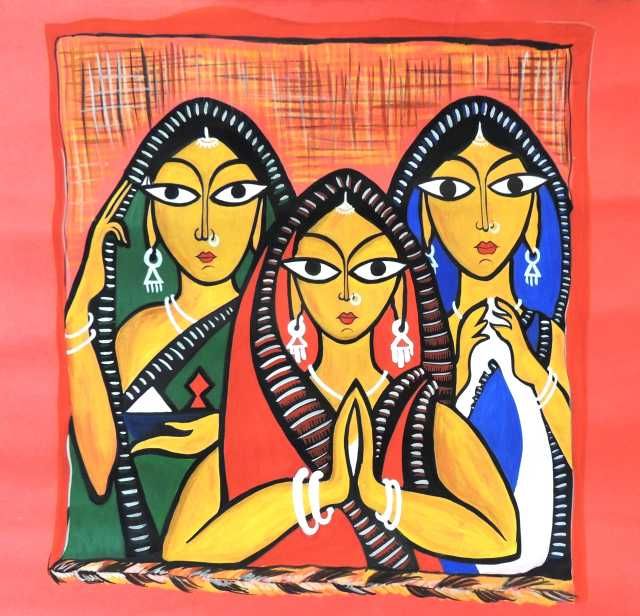 In Kalighat Painting one can see the use of earthly colors like indigo, ochre, Indian red, grey, blue and white. This kalighat style painting with its seamless, swift, and free-flowing outline has inspired many artists, including the most famous Jamini Roy.
4. Phad – Trending Art Form of Rajasthan
Dating back to thousands of years, Phad is a scroll painting that has an ancient vibe to it. This painting is a tradition in Rajasthan and showcases ancient stories including local deities and heroes. Stories painted horizontally on a cloth with the hue of red, and orange, show depictions of battlefields, romances, adventures, and richness of Indian princely states.
This art form leaves many stunned at how the artist encompasses different stories in one canvas but still maintains the aesthetics of artistic composition.
5. Kalamkari – Trending Art Form of Andhra Pradesh
If talking about thousands of years old art, how can we not count this 3000 years of old art i.e "Kalamakari". kalamkari derives its name from "Kalam" meaning pen and "Karigiri" meaning "artwork". It is a legacy that has been handed down from generation to generation in the state of Andhra Pradesh.
This trending art form of India involves earthy colours like Indigo, green, rust, black, and mustard and has a strong connection to Persian motifs. The vibrating styles of animal forms, floral motifs, and mehrab designs predominant in Kalamkari paintings have also found a place in Kalamkari textiles.
Conclusion:
India has more art forms than mentioned in this article. The ancient creativities and cultural heritage remain preserved in many homes waiting for their moment to shine and spread their beauty and calmness across the world. Apart from paintings, the creativity of ancient can be seen in many handcrafts which are not only beautiful but also a great idea to aid the needs of the modern world.