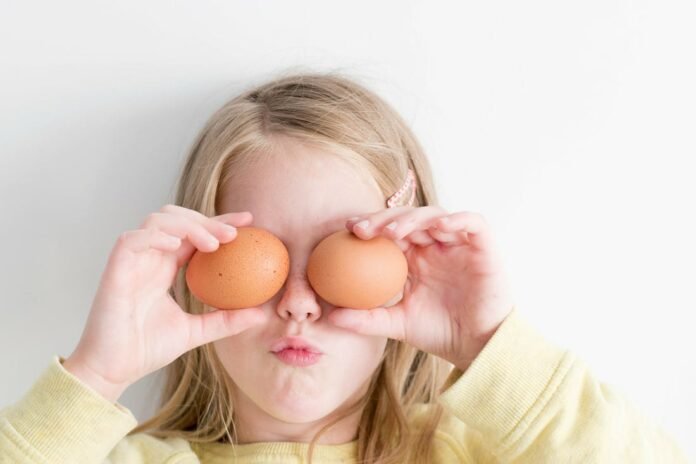 Often deemed insignificant, interestingly some of the most high-quality protein in our daily diet comes from the old white egg. The egg white however tastier than the yolk, includes Vitamin B2 and how easily significantly a lower proportion of fat in comparison.https://unsplash.com/photos/IN3Mr4A4SqQ
In all, being inexpensive and rich sources of selenium, vitamin B12, B6, D and minerals such as copper, iron and zinc, consuming 3 whole eggs a day is considered a safe portion for healthy people.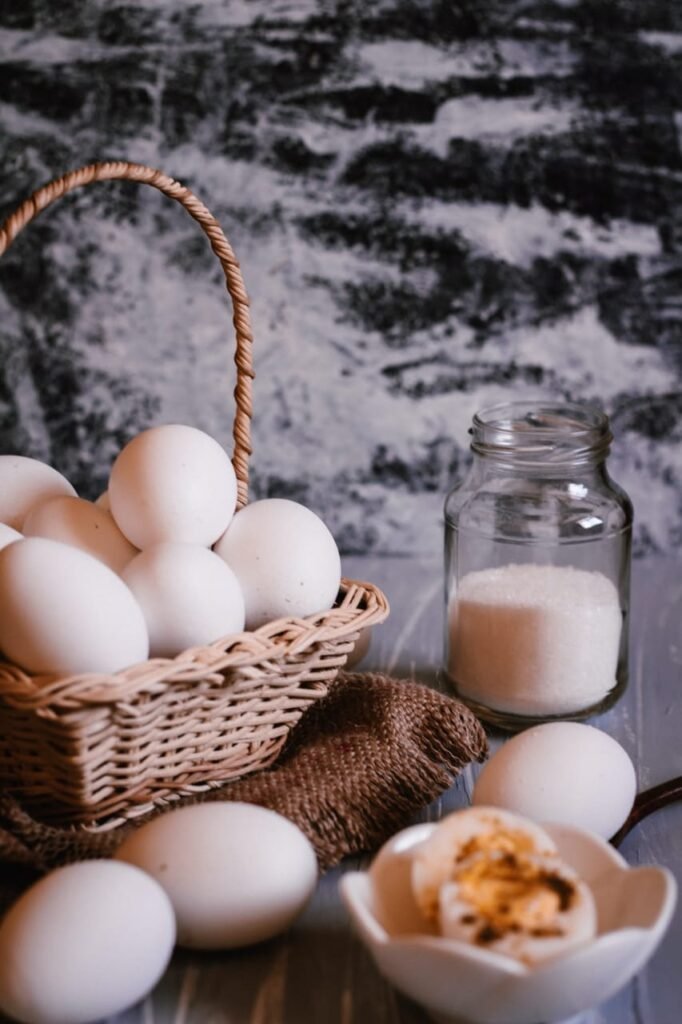 Needless to say, eggs keep you full and make you crave fewer calories. What is amazing about this though, is how effortlessly one can incorporate eggs in their daily diet; and how adding eggs to one's diet is one of the easiest first steps to lose weight.
So today we bring to you 5 simple ways to include eggs in your everyday diet with a savory twist:
Turkish Egg Recipe (Desi Style)
Commonly known as 'cilibir' in Turkey, a Turkish egg dish is as frequently made in the kitchen as is an Indian omelette. Involving poached eggs and yogurt, this recipe can easily become your to-go dish when you want to cook up something but perhaps do not have the time for grandeur. It can be had as a snack or an appetizer, and uses readily available items in the kitchen – so let's get to it!
Ingredients:
200 gms Yogurt
2 Garlic Cloves
Salt
2 tbsp Butter
Olive oil
1 tbsp Chilli Powder
1 Egg
1/2 Lemon
Water
1 tbsp Vinegar
Coriander leaves (optional)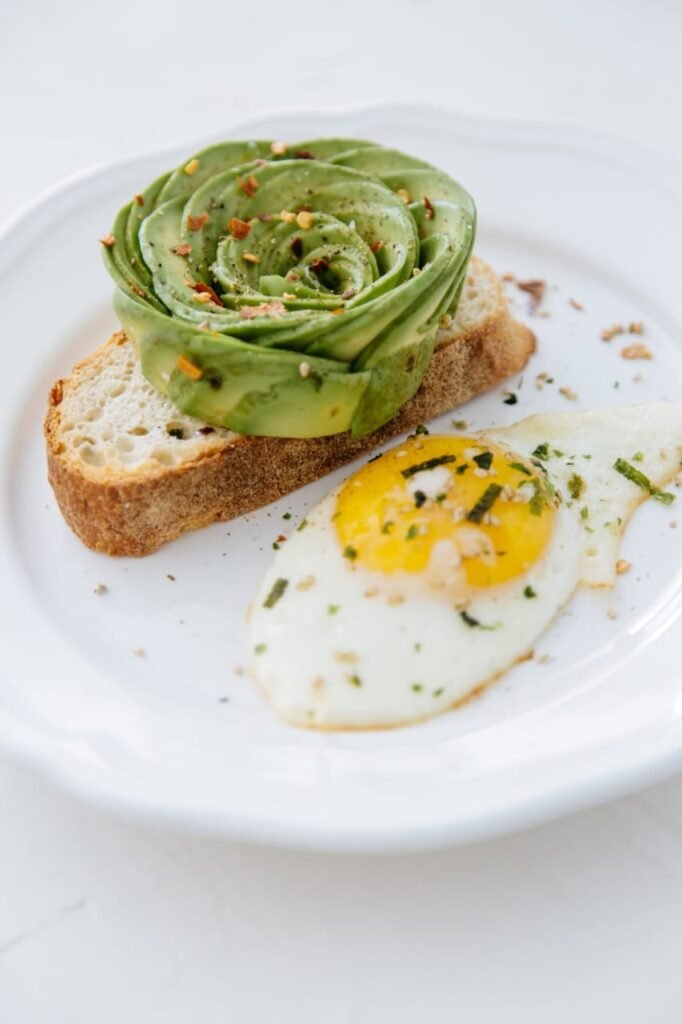 Method:
Take a bowl. Add yogurt and shred the garlic cloves in it.
Add 1/2 tbsp salt to it and mix well together. Set aside.
Add 2 tbsp of butter to a pan and heat it on medium flame.
Add appropriate amount of olive oil to it and mix it well.
Add 1tbsp of Chilli Powder to it. Stir it all together. Set aside.
Break an egg over a separate bowl and use a sieve to drain the excess water out of it.
Squeeze half a lemon into the bowl.
Transfer the egg to a separate bowl. Set aside.
Fill 3/4th of a pot with water and heat it.
Add 1 tbsp salt and vinegar to it.
Hold the bowl very close to the water and slip the egg in.
Let the egg poach for 2-3 mins to ensure a runny centre.
Take the poached egg out and place it in a bowl.
Take a serving bowl and spoon some yogurt into it.
Gently place the egg over it.
Drizzle the prepared chilli butter over the egg.
Garnish it with some coriander leaves and serve.
Banana Egg Roll
As uncanny as it sounds, this dish combines the goodness of bananas and eggs into one delectable dessert preparation. Using not more than 2 teaspoons of powdered sugar or 1 tablespoon of oil, it is the perfect dessert choice that keeps your health in consideration and satiates those taste buds anyway. Without further ado, here is the step-by-step recipe for making a banana egg roll –
Ingredients:
1 Egg
2 tsp Powdered sugar
1/3 cup Milk
1 bread slice
1 tbsp Oil
2 tbsp Ghee
1 Banana (sliced)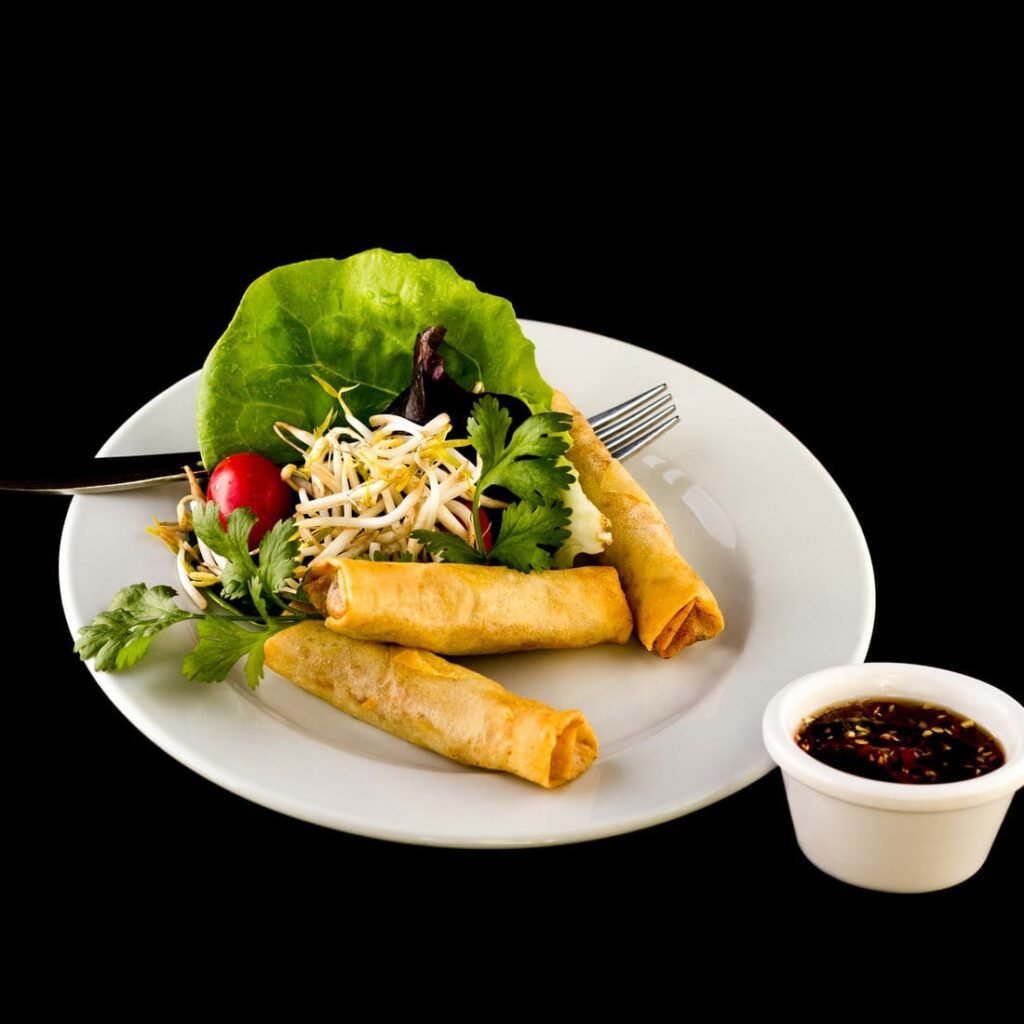 Method:
1. Break an egg in a bowl.
2. Add 1 tsp powdered sugar and milk to it. Whisk it well together. Set aside.
3. Cut the edges of the bread slice and roll the bread flat.
4. Heat a pan and add 1 tbsp of oil and ghee to it.
5. Add the banana slices to the pan.
6. Add 1 tsp powdered sugar to it and cook it well.
7. Take it off the heat.
8. Place the bread slice on a separate plate and add the banana slices to it.
9. Add the egg mixture on it and then roll the bread.
10. Add 1 tbsp ghee to a pan and heat it.
11. Dip the bread roll into the egg mixture. Coat all sides well.
12. Fry the bread roll in the ban until golden brown and then take it off the heat.
13. Sprinkle powdered sugar on top and serve hot.
Omelette Curry
Possibly tried and tested by every non-vegetarian household in the country by now, an omelette curry is the easiest main course recipe one can whip up even with little expertise in cooking grounds and in not more than 30 minutes by the clock. Paired best with steaming hot rice, this is a recipe that is always a hit in the family and never a miss!
Ingredients:
3 Onion (chopped)
2 1/2Tomato (diced)
Coriander leaves
3 tsp Turmeric powder
3 tsp Red Chilli Powder
Salt to taste
2 eggs
1 tbsp Oil
3 Green Chillies (slit)
2 tbsp Ginger garlic paste
2 tsp coriander powder
Black pepper
2 tsp Garam masala
Water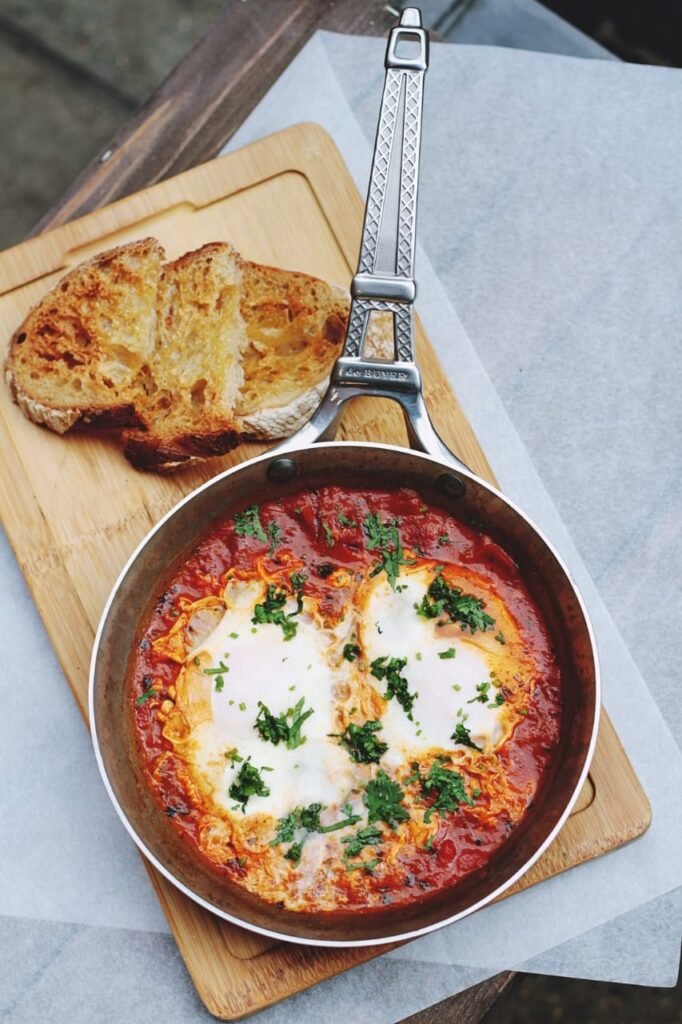 Method:
1. Take a mixing bowl and add 1 chopped onion, 1/2 tomato, coriander leaves, 1 tsp turmeric powder, 1 tsp chilli powder and salt as needed, to it. Mix it well.
2. Add 2 eggs to the mixture. Mix it well together.
3. Add 1tbsp oil to a heated pan and pour the mixture on it. Let it cook for a while.
4. Flip the omelet and let both sides cook until golden brown.
5. Divide the omelet into big portions.
6. Add 1 tbsp oil to a separate pan.
7. Add 3 slit green chillies to it.
8. Add 2 finely chopped onions to it. Stir it well together.
9. Add 2 tbsp ginger garlic paste to it.
10. Fry it all until the onions turn golden brown then add 2 chopped tomatoes to it. Let it cook for a while.
11. Add 2 tsp turmeric powder and chilli powder to it. Add 2 tsp coriander powder to it and some black pepper.
12. Add garam masala to it and salt as per taste.
13. Stir occasionally, let it cook for a while. Add water as required.
14. Add coriander leaves and bring the mixture to a boil.
15. Add the omelet slices to the curry and stir it.
16. Serve it hot as a main course.
Egg Salad
What comes first to your mind when you talk of healthy dishes? That's right – a green bowl of salad. We're here today to hike up the taste, nutrition (and somewhere, the motivation to consume it, really) by adding eggs to it – read ahead to find out how, and feel free to try this with your own choice of veggies!
Ingredients:
3 Eggs
10 spinach leaves
1 yellow Bell pepper
1 tbsp Peanuts
2 tbsp Grapes
1 tbsp black Olives
10 Mint leaves
1 tbsp grated cheese
For Salad dressing:
2 tbsp olive oil
1 tbsp Sesame oil
1 tbsp lemon juice
Pepper
Method:
Salad Dressing: Vinaigrette
1. In a small jar, add olive oil, sesame oil and lemon juice in it.
2. Add pepper to taste.
3. Shake the jar until the whole thing comes together.
Salad:
1. Boil the eggs.
2. Stack the washed spinach leaves one after another and roll them tightly. Then chop them starting from the edge.
3. Finely chop the bell pepper into slivers.
4. Cut the boiled eggs into 4 pieces.
5. Place the chopped yellow Bell peppers and spinach in a salad bowl. Add peanuts, grapes, olives and mint leaves.
6. Add grated cheese to the salad and place the boiled egg pieces on top.
7. Pour the vinaigrette dressing over it and sprinkle some pepper on top.
Egg Fried rice
Want to make an inviting dish out of leftover rice? Well, we are always here to help.
With the use of eggs and a few vegetables alongside, a simple bowl of nicely made egg fried rice is a meal all by itself – one you simply cannot say no to. It is quick and easy to make, and in terms of taste might even be the next best option to you ordering chinese late at night.
Here goes the step-by-step recipe for the same –
Ingredients:
Oil
2 Eggs
Salt
1/2 cup chopped Onions
1 tsp green chillies (chopped)
1/2 cup chopped Carrots
1/2 cup chopped Capsicum
1 tbsp of chopped Garlic
1 tbsp of Soy sauce
1 cup leftover Rice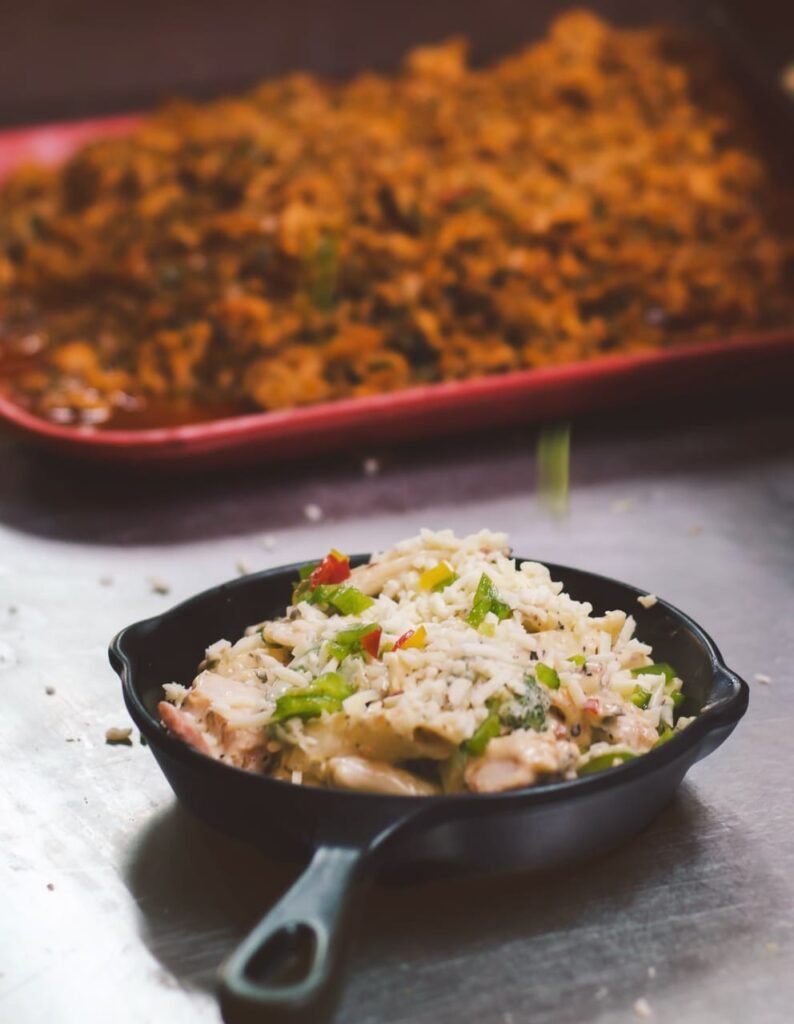 Method:
1. Heat 2tbsp oil in a pan.
2. Break two eggs in it and then add salt to taste.
3. Add a pinch of pepper if preferred. Mix them all together into scrambled eggs. Set aside once cooked.
4. Heat 2 tbsp oil in another pan.
5. Add chopped onions to it and sauté it until translucent. Then add green chillies to it.
6. Add 1/2 cup chopped carrots and chopped capsicum to it.
7. Add salt and cook it evenly. Mix well.
8. Add 1 tbsp of chopped garlic and 1 tbsp soy sauce.
9. Mix well. Then add the leftover rice.
10. Mix it well with the rice and then add the scrambled eggs. Mix it together again.
11. Let it cook for a while, then take it off the heat and serve hot.
Hope you guys enjoyed every bit of the process and the outcome, do let us know in the comments!
#Read more