Hey guy's what's up! Hope you all good. So here I am again with a movie review article. And this is a new Bollywood movie on 2021 Bhuj.
So guys as we all know that in this lockdown situation most of the people are getting bored for being home all the time.
And a good film can make your mood better always. The movie that can change your life and mind.
Some movies are like you just have to watch and put your mind in outside. There are no use for your brain to understand the movie.
But some movies are like you are watching and after ending also you can't understand. Your mind, your brain has cover by them.
Very low percentage of film in India are made by strong storyline. A movie is standing on it's story always.
Since the beginning of 2021, the Bollywood industry has been giving away various web series.
Love, thriller, horror, comedy story is now a good address on the OTT platform's fast-paced web series.
The market for the Indian film industry has been deteriorating since 2020. However, the OTT platform has been a bet on this pandemic.
People have got a taste of real talent and good story. OTT platforms like Amazon, Netflix, ALT Balaji, MX player, Zee5 have taken the Bollywood market down a lot.
For him now many Bollywood stars are coming to OTT.
Now an another movie is available on Disney Hotstar OTT platform.
Bhuj basic details:-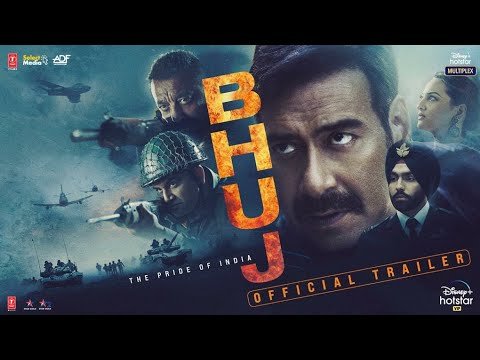 Bhuj: The Pride of India is a new 2021 Indian Bollywood film. It is a period war film, which is directed by Abhishek Dudhaiya. Set during the Indo-Pakistani War of 1971, it is about the life of IAF Squadron Leader Vijay Karnik, the then in-charge of the Bhuj airport who, with his team, reconstructed the IAF airbase with the help of 300 women from the local village Madhapar.
Bhuj main castings are:-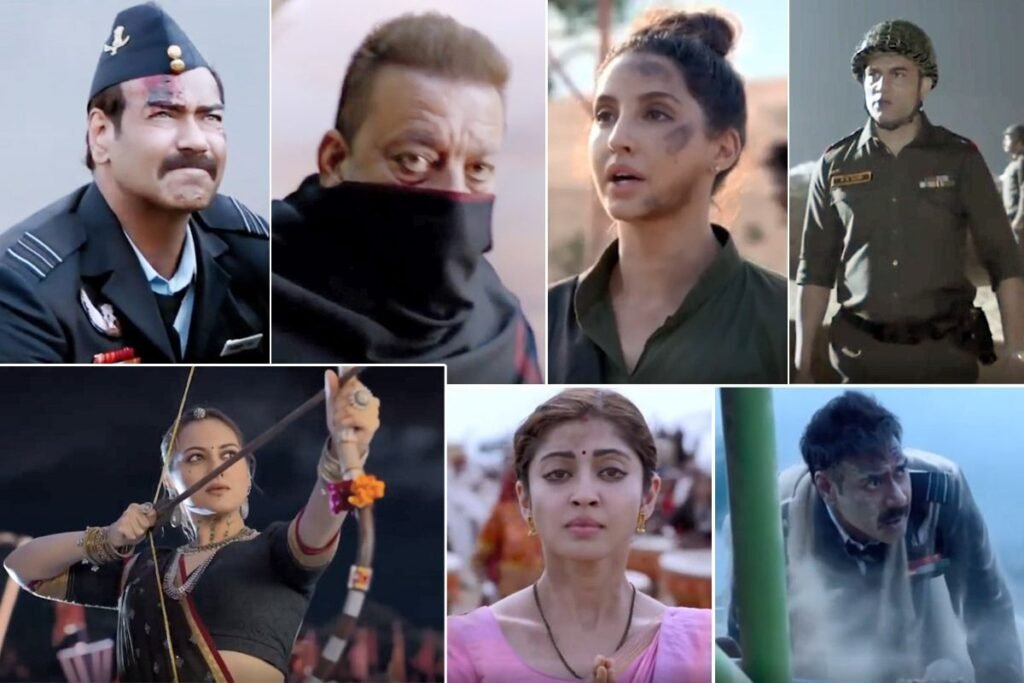 Ajay Devgn as Squadron Leader Vijay Karnik
Sanjay Dutt as Indian Army Scout Ranchordas Pagi
Sonakshi Sinha as Sunderben Jetha Madharparya
Nora Fatehi as Spy Heena Rehman
Sharad Kelkar as Military Officer Ram Karan "RK" Nair
Ammy Virk as Flight Lieutenant Vikram Singh Baj Jethaaz
Pranitha Subhash as Usha Karnik
Ihana Dhillon
Mahesh Shetty as Vinod Karnik
Navni Parihar as Indira Gandhi
Bhuj story summary:-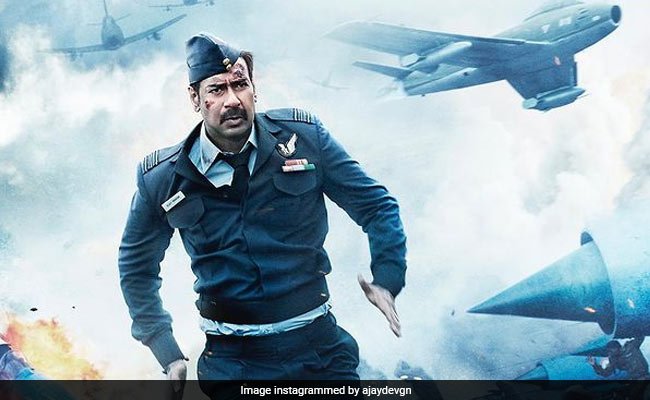 Bhuj story is basically a tribute for Indian army. The world famous battle between India and pakistan, is the main focus. But this time war is on the air. Yes, our Indian Air army officers fought against Pakistan in 1971. The main officer captain Vijay and 300+ people of India fought against pakistam army.
The story is based on all of them. Indian army is not only on the land, but also on the air and water. And Bhuj is one of those chepter of the greatest moments of Indian history.
Positive and negative:-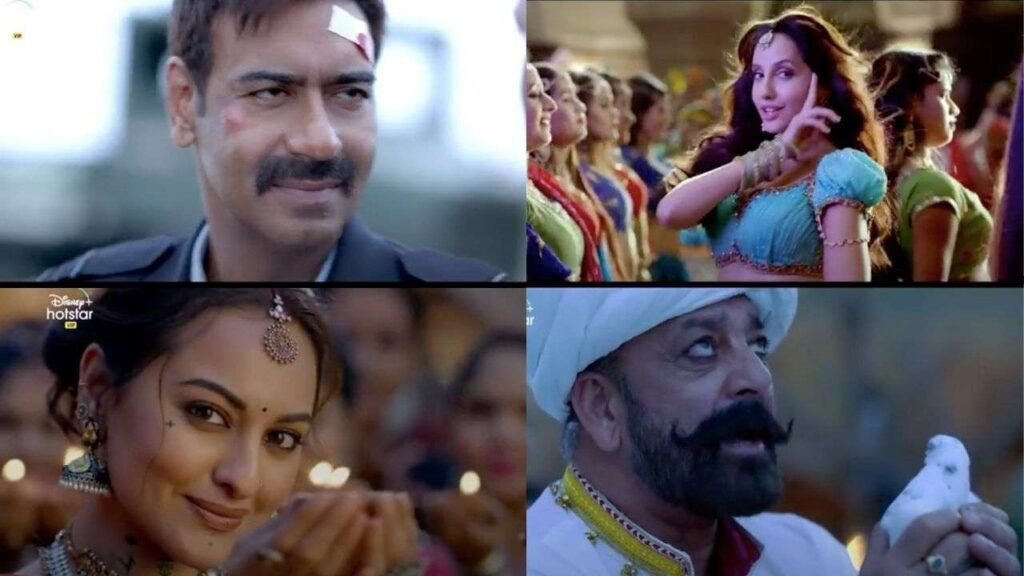 Honestly there are so many negative things and positive are very hard to find. But still some important points are following to be noticed-
• Content- To be very honest the content is not as good as expected. The main story is completely different than the film. It is the worst experience ever to watch the historical war Bhuj as this type of film.
• Acting & direction- The worst thing is in this movie that not an single actors play their role perfectly. Actually the thing is not on the actors, the direction and screen play is very disappointing. Sanjay Dutt sir, Ajay sir, Sonakshi sir, Nora madum everyone is very popular name but the working point is totally zero.
• Singing- Without the Deshvakti song by Arijit Singh, every song is meaningless. It is very disappointing to see meaningless songs after every scenes.
Do watch it or not:-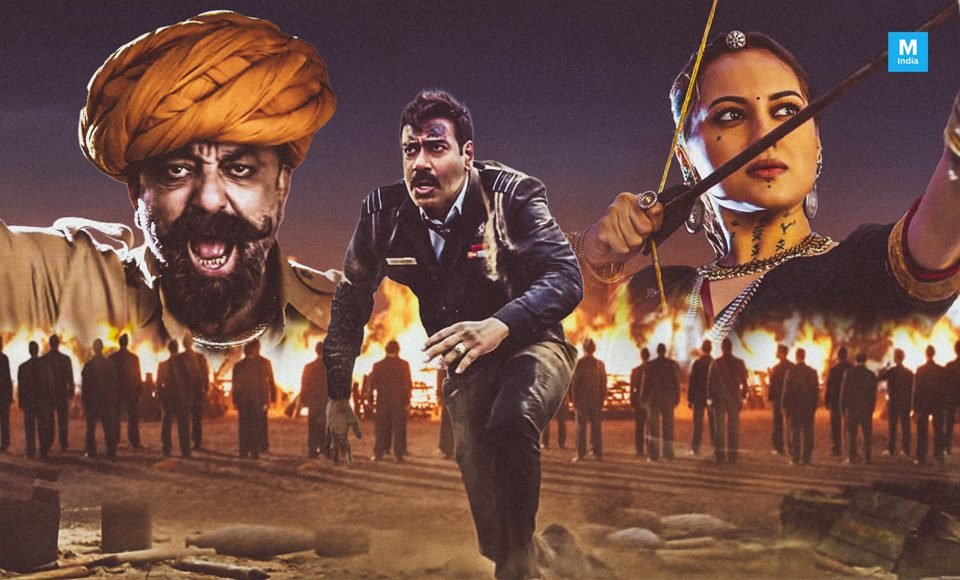 Well, my personal recommendation would be that don't waste you time to watch this film Bhuj. It will be the worst experience if you are a action or nation related film lover. Do watch SHERSHAAH as replacement but not Bhuj.
Rating:-
Bhuj gets the IMDB rate 5.5 out of 10.
And I would like to give 1 star out of 5. That is only for the song of Arijit singh. And now it us your time to give stars to Bhuj.