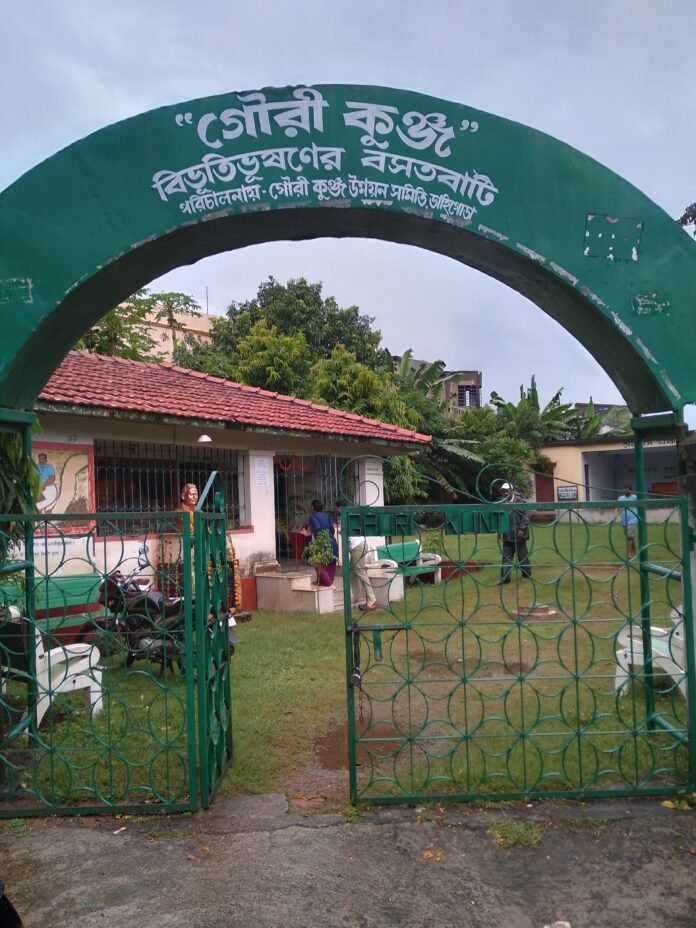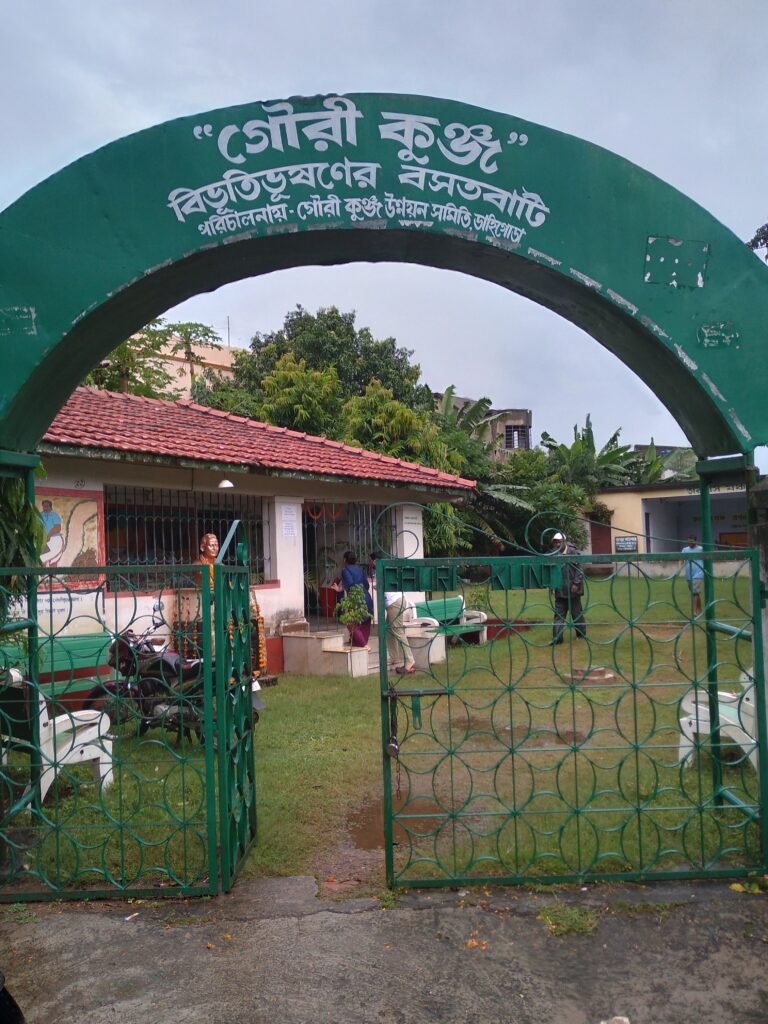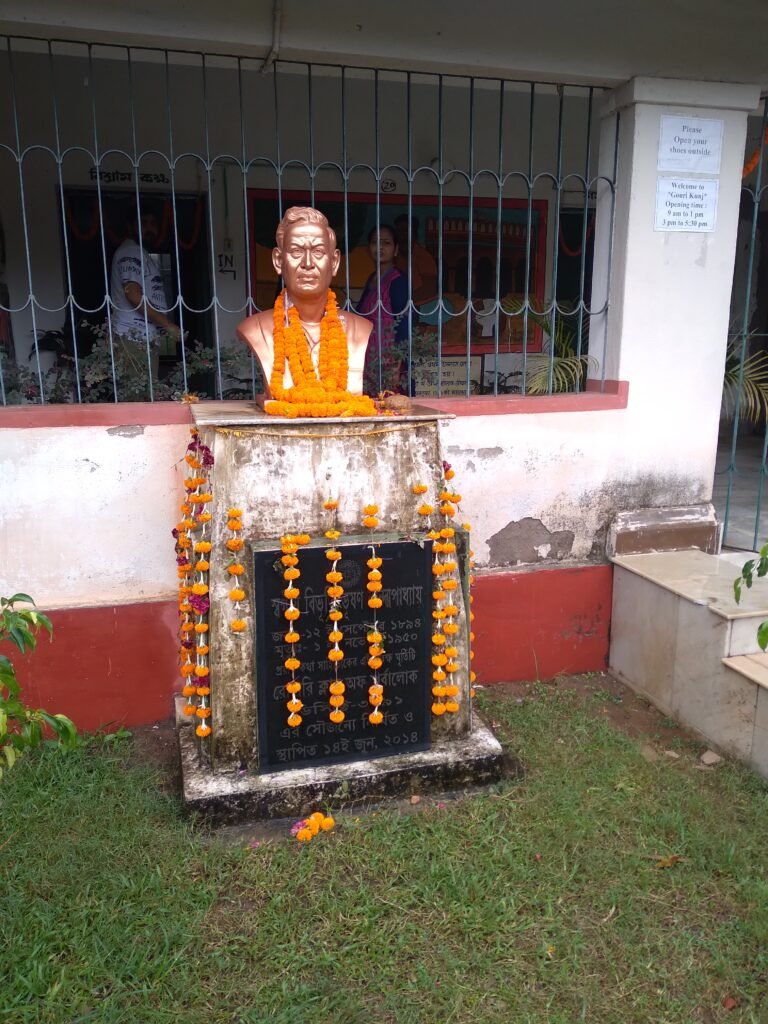 Bibhutibhushan : Doyen Of Bengali Literature
No matter whether you are a literature lover or not, if you are a Bengalee, then you must have heard of the writer Bibhutibhushan Bandopadhyay.

The trio of Bengali Literature 'Rabindra Nath Tagore, 'Sharat Chandra Chattopadyay, 'Bibhutibhushan Bandopadyay' stood like a colossus in the Bengali literature movement.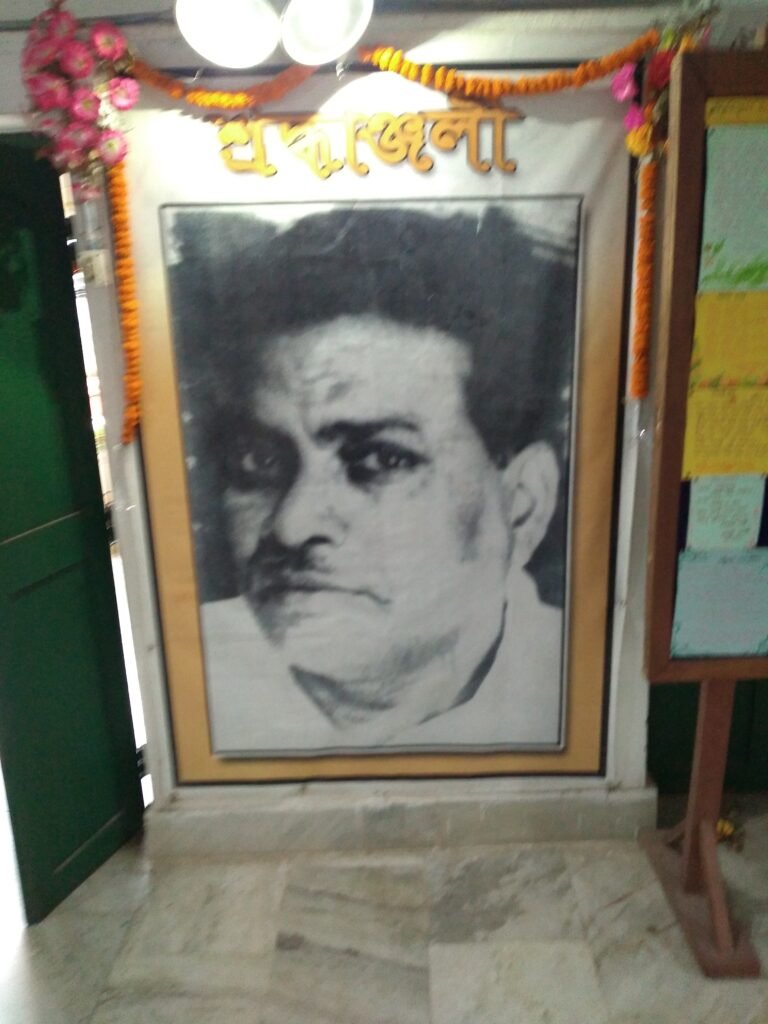 If you visit a culture conscious Bengali family, do not be astonished if you find the bookshelves in their living room are stacked with Rabindra or 'Sharat' or 'Bibhutibhushan 'Rachanaboli' (Essay series).
A doyen in Bengali literature, 'Bibhutibhushan Bandopadyay' was born on September 12, 1894, at his maternal uncle's house in Ghoshpara, Muraitapur village near Kalyani, West Bengal.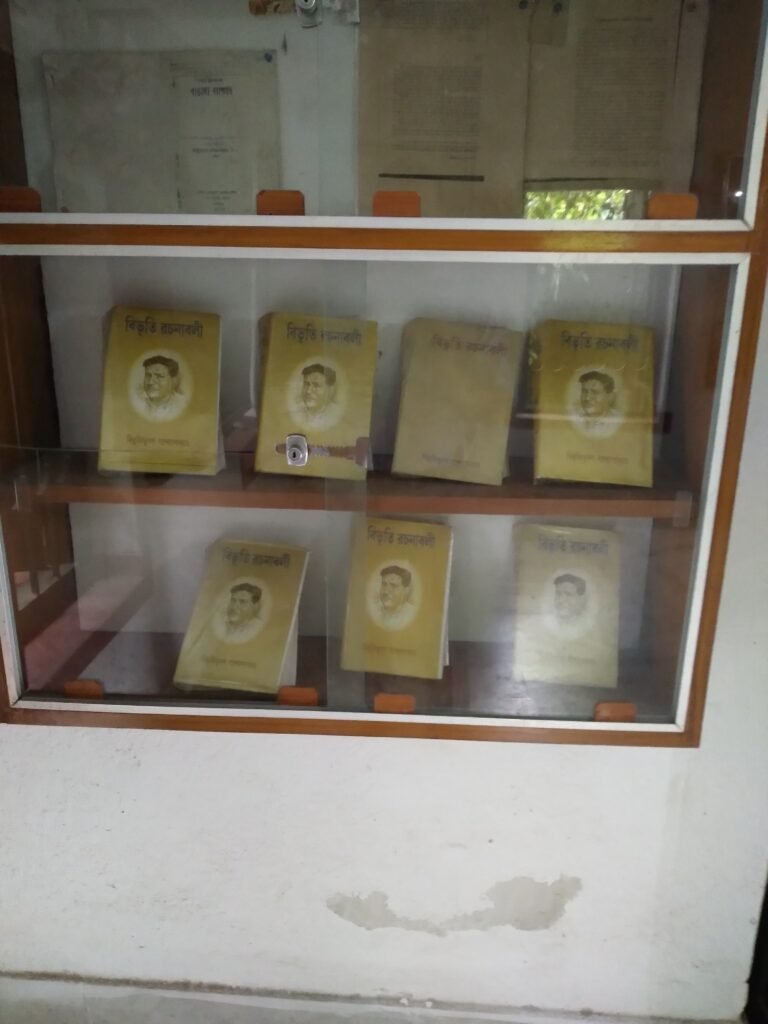 Bibhutibhushan was the eldest of the five children of Mahanada and his wife Mrinalini.

The Bandopadhyay family belonged to Panitar village near Basirhat.

Although he made his mark in Bengali literature with the publishing of his first short story "Upekshita" in a Bengali magazine "Probashi", it is the classic novel 'Pather Panchali' in 1929 that brought Bibhutibhusan into the limelight. The magazine 'Probashi' used to publish from Allahabad and Kolkata.

'Pather Panchali, is arguably the greatest literary work of the author, glimpsing the social environment and simplicity of Rural Bengal life replete with emotions, hope and despair in day-to-day life of poverty stricken rural family. It was in Bhagalpur palace 'Rajbari' and Ghatshila where he had composed 'Pather Panchali.

His first marriage in 1917 to Gouri Devi was short lived. Gouri Devi died after one year of marriage. Bibhutibhushan moved away to Ghatshila after the death of Gouri Devi.

At the age of 46, he married Rama Devi in the year 1945.

The author breathed his last in 'Gouri Kunj in Ghatshila on the 1st of November 1950 He spent the final days of his life in Gourikunj with his wife Rama Devi.

The building was once in a dilapidated state. But with the effort of Dr Pradip Kumar Balmuchu'MLA, Prabir Kumar Banerjee, 'Tapash' Chatterjee and five local Bengali clubs, Gouri Kunj has acquired a decent look.

Gouri Kunj has now become a favorite tourist destination.

A few days ago, I was on a trip to picturesque Ghatshila.
Ghatshila is nestled in the lap of vibrant nature. The sight of the 'Subarna' river takes you to a state of reverie.

The place is also abound of lakes, hills and shrines. For nature lovers, Ghatshila has always been a fascinating place.
People have been coming here to for a change of place and climate.

Well, am I digressing from the focal point of the story?

For my readers, today's 'Gouri Kunj is my only agenda of my writing for today.

As I pushed open the iron gate to enter Gouri Kunj, a silvery bust of author Bibhutibhushan caught my attention.At the base (plinth), the name of the writer, his year of birth and death are inscribed.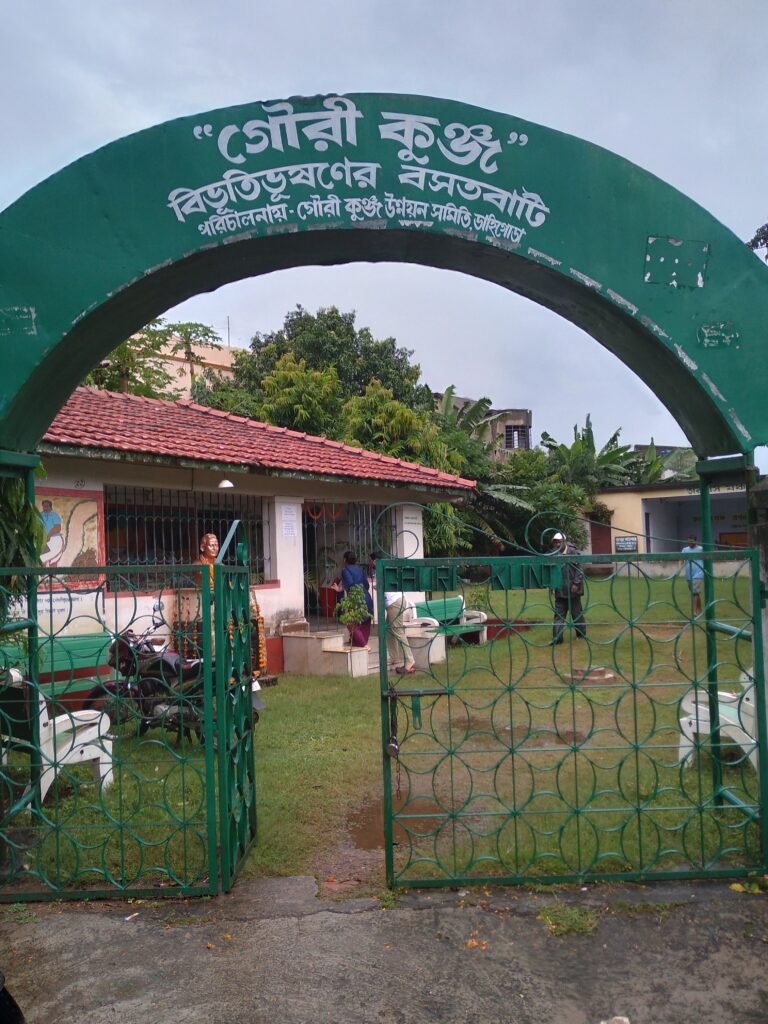 .

The 'Rotract club has gifted the bust. At the extreme right of the premise there is 'Taradas Munch' where every Sunday the organizer runs a free school called ''Apur Pathshala", where they teach Bengali every Sunday from 10 am to 12 noon.

You can see there how nicely Bibhutibhushan's life has been portrayed on the wall through traditional tribal 'Paitkar' art.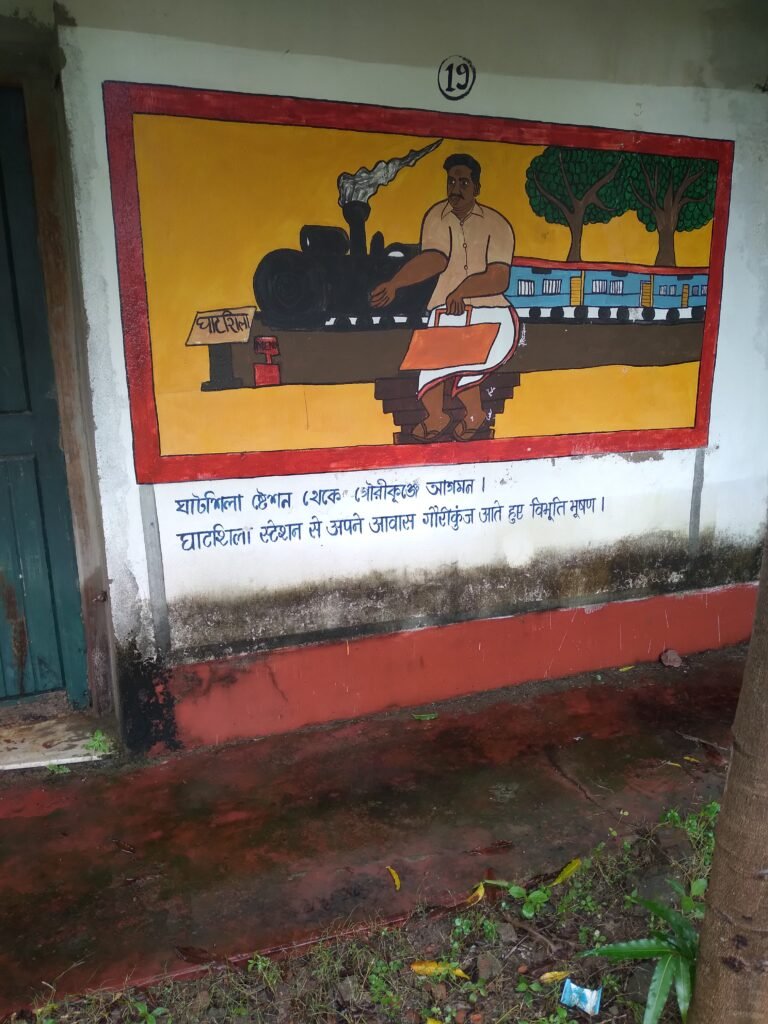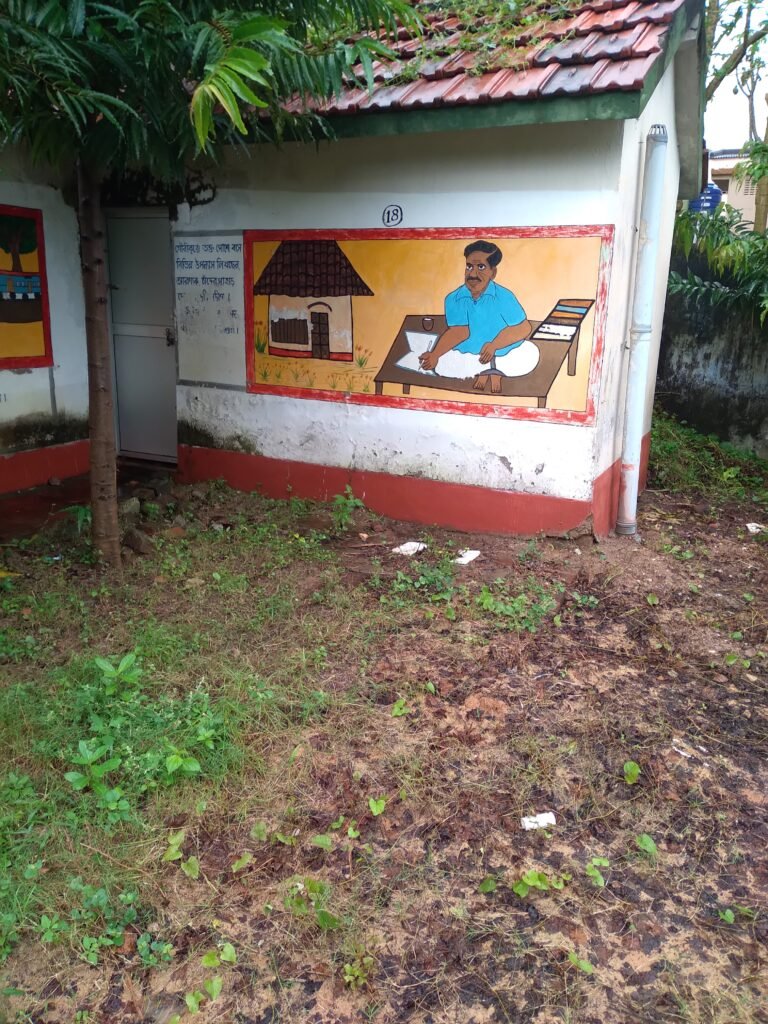 Later, I went inside the exhibition hall. Various photos, author's writings, books, clothes are kept to give an insight into the author's personal life and his talent. There is also a wall magazine where local Bengali showcase their literary talent.
People come here from various places and enjoy the creativity of 'Bibhutibhushan.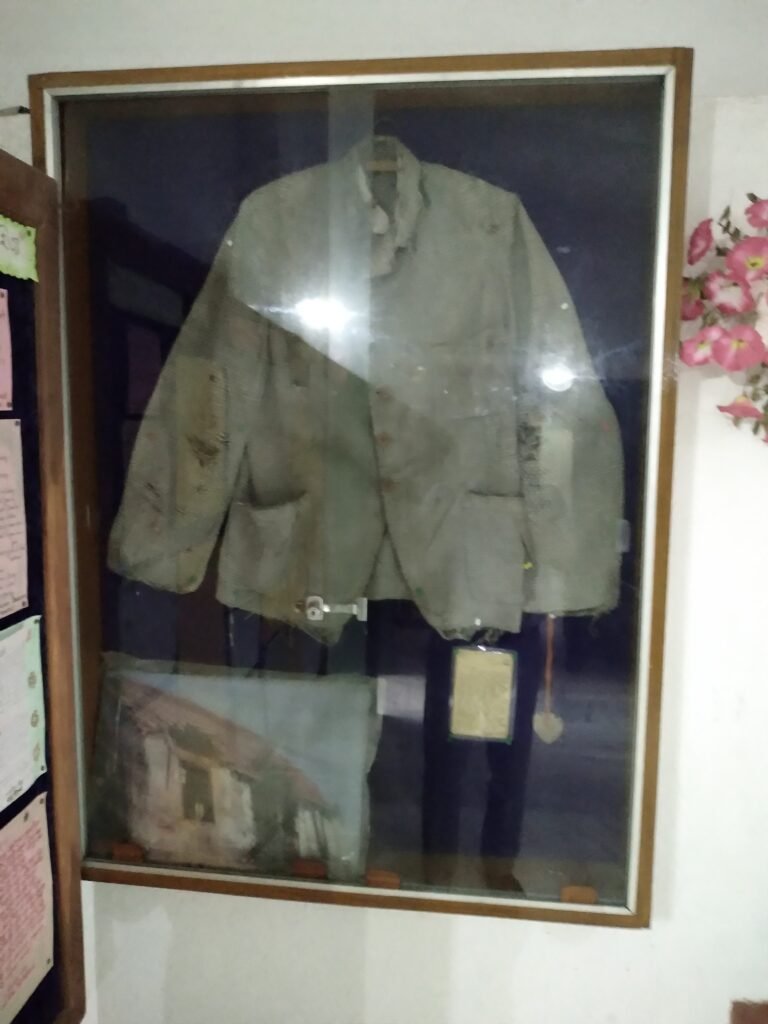 Pradip Bhadra, 'the joint secretary' and a 'live wire' of the 'Gouri Kunj Unnoyan Sammittee' in an exclusive interview to 'unveil.press' threw light on various known and unknown facets of the author's literary career as well as his personal life during his stay at Ghatshila.
Bhadra has painstakingly collected the related facts and figures of the author from his in depth study of the author's literary work and from his other resources
He teaches Bengali here in 'Apur Pathshala' and regularly writing in the wall magazine of Gouri Kunj.
Excerpts
:
Why did 'Bibhutibhushan Bandopadhyay come to stay in Ghatshila?

He loved visiting Ghatshila for its scenic beauty. Often he used to come here with his writer friends like Gajendra Lal Mitra, Poet Mukul Chakraborty etc.
While being here, Ghatshila became his workplace. He was an Assistant Forest Officer.

I have not read anywhere that he was also an Assistant Forest Officer. Could you throw a light on this ?

Actually, there was a regular forest officer here named 'Jogendra Nath Sinha'. 'Bibhutibhusan Bandopadhyay was working as Jogendra Nath Sinha's employee, to be more precise as his assistant.
So, his writer friend Gajendra Mitra and others used to call him an Assistant Forest Officer. And so gradually in Ghatshila, he became known as the Assistant Forest Officer.

Was 'Bibhutibhuson staying in Gouri Kunj from the very beginning?

No, initially he was staying on rent in a house located behind Gouri Kunj.

The house owner was Manmatha Ghosh. He was a close friend of 'Bibhutibhushan Bandopadhyay.

'Bibhutibhusan stepped into Gouri Kunj after his second marriage with Rama Devi (Rama Chattopadhyay) in 1940.
He lived with his first wife 'Gouri Devi (Gouri Mukherjee) for one year only.

He married Gouri Devi. She died of cholera in 1918. He named the house as 'Gouri Kunj' in remembrance of his first wife, although at that point of time, he was living with his second wife Rama Devi.

Did he buy the Gouri Kunj?

As far as I know, the owner of this house was a gentleman named Ashok Bose. He had once borrowed Rs.500 from 'Bibhuti Bhushan, but he could not pay that money.

Ashok Bose met 'Bibhutibhushan at an event on College Street, Kolkata where Bose offered him an option, either to take money or his house. 'Bibhutibhusan, chose the latter. It was probably in the year 1938

Tell me how 'Bibhutibhushan managed to push forward his literary career in Ghatshila, while discharging the duty assigned to him by his forest officer

Whatever I have read and learned from the old timers here in 'Ghatshila', even when he was at work, his mind wandered in thought of literature. Writing was his inborn talent. He was not cut out for any routine job other than literary pursuit.

But for him, the greatest advantage was that he was an assistant to Jogendra Nath Sinha (forest officer), so he got an opportunity to visit, along with him, the jungles, lakes, hills etc. These places provided him with material for writing.
Bibhutibhushan with Jogendra Nath Sinha used to visit Saranda Jungle, 'Chaibasa, Goludi Dam, Dharabi Water Falls, Burudi lake, Tilmia.

Occasionally he would go to Hazaribagh,Ranchi, Palamoa and Baghmundi. Baghmundi is near Purulia. He loved the natural beauty of Ghatshila very much.Most of all, he liked the Fuldungri jungle.

He has written many books in Fuldungri Jungle, such as Chander Pahar, Aranayak.

'Debjan is partly written in the Fuldungri jungle and partly in the Saranda jungle. Sitting in Rankini Devi temple of Jadugora, he wrote 'Rankini Devi Khorgo' . Sitting beside 'Burdi lake he wrote 'Kalchiti'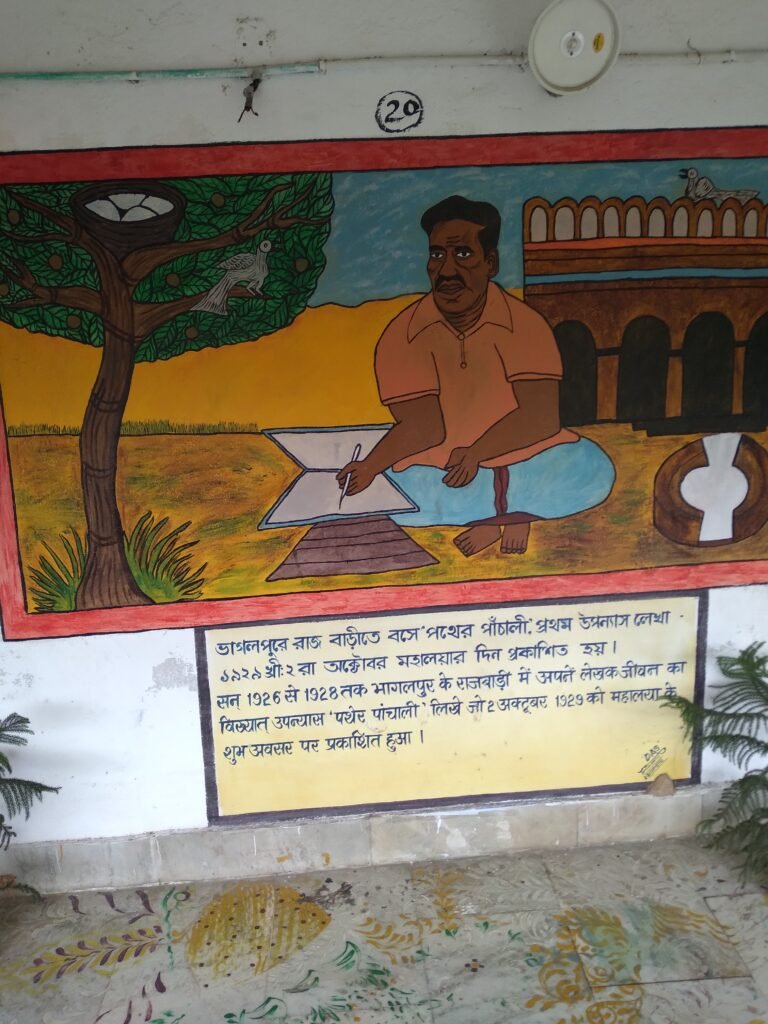 While being at Chaibasa, Panchapandav, Siddeswar hill and Kusal Pahari, he wrote some stories.
Bibhutibhushan had a nice relationship with the royal family of Jagadish Chandra Dhabal Dev. Often he used to go to the palace ('rajbari). While being there he wrote 'Ashani Sanket, Maroner Danka Bajey', Hire Manik Jale "

Any memorable incidents while he was writing outdoors?

There is a Kusal Pahari near Chaibasa. Near it, there is a village called Cheroga. There was a broken temple there. He was in that broken temple for a few days for his writing work.

One day, some wild animals chased him. In fear, he ran away and hid by the side of the canal in 'Jadugora' called Kapargadi ghat.

How did his death come and what was the fate of Gouri Kunj thereafter?

On November 1, 1950, at Rajbari, there was a congregation of writers. Bibhutibhushan was also invited.

After eating there, while returning home, he repeatedly vomited on the way.

His second brother 'Notubihari Bandopadhyay was a homeopathy doctor. Notubihari lived with his wife Jamuna Devi in 'Ghatshila itself.


Bibhutibhushan somehow reached home. His brother Notubihari started treatment. But he could not save him despite his best efforts. 'Bibhutibhusan passed away at 8-15 PM night on 1st November 1950.

That was Wednesday and it was 'ekadoshi, as per the Bengali calendar. The next day, he was cremated on the bank of the 'Suborno River', near 'Panchapandav.

A few days after the cremation, his brother Notubihari Bandopadhyay, on 9 November 1950, committed suicide on the banks of the Subarna river.

The two widows, Jamuna Devi and Roma Devi along with their only child Taradas Bandopadhyay, then a 3 year old boy, moved out of Ghatshila to their village Gopal Nagar, Bonga in 24 Parganas.

Gouri Kunj' was left in a state of neglect and the condition of the house became deplorable.

In 1985, a movement was launched under the leadership of Tapas Chatterjee for the restoration/maintenance of Gouri Kunja as a heritage property. But the house remained in a state of disrepair.

Till 2007, Gouri Kunja was in a dilapidated state.

It was then the local social workers led by 'Tapas, Chatterjee got together to seek no objection certificate from 'Bibhutibhusan's descendants to restore Gouri Kunj with the help of the then Ghatshila MLA, Dr 'Pradeep Balmuchu.

It is keenness of Tapas Chatterjee, Pradeep Mondal MLA and five local bengalee clubs that saw rejuvenation of 'Gouri Kunj.

The five bengali clubs were Sanskriti Sansad at Dahigora, Evening club at Babuline, Netaji Pathagar at Mouhandar, Bibhuti Smriti Sansad at College road and Kasi Athletic club

They have been making contribution both money and ideas to sustain Bibhutibhusan's legacy. The daughter-in-law of author 'Mitra Bandopadhyay ' the Rabindranath singer' also contributed by providing many daily needs.

Apart from this, Hindustan Cooper Limited under corporate social responsibility' funded us for the outside lights, shelves etc. 'Rotract club also helped us with providing solar powered lights.

Tell me something about the current family members of the author.

Well, the author's son was Taradas Bandopadhyay. He was also a renowned writer. He wrote many short stories and two famous novels- 'Taranath Tantrik' and Kajol.

'Kajol was a sequel to 'Aparajito' written by his father. He passed away in 2010. His wife is 'Mitra Bandopadhya and their two sons, Tathagata Bandopadhyay and Trinankar Bandopadhyay. The family resides in Barakpore, Kolkata now.

What are your future plans?

We have plans but to work those plans we need funds. We largely depend upon donations from well wishers. Initially, we got a fund from the MLA. But as such from the government, we do not get regular funds.

We wanted to construct toilets for tourists, but lack of funds deterred us. We also want to develop a good garden. So help of any kind is most welcome. We intend to push ahead with all plans to popularize Gouri Kunj.