Famous Handicrafts of India
Handicrafts are decorative objects uniquely designed made by the skillful craftspersons. Handicrafts are a perfect way to showcase the traditional cultures and skills of a country. Being such a case, India is one among the few countries that have yet preserved its ancient cultures and skills that are unmatched in terms of both quality and beauty.
Being an artistic element from ancient times, handicrafts are now rare but are still quite popular for their unique concepts which make them greatly collectible. Today let's discuss some famous handicrafts of India that are famous around the world.
Brass:
Brass metal is quite useful in creating durable handicrafts. The colour of brass is similar to gold which gives them an attractive look. Brass is used in making so many different handicraft items like vases, furniture, bells, bowls, perforated lamps, intricate animal figures like the lord ganesha's trunk, key rings and so on. Most of the items made of brass are found in Indian household items. Craftsperson in Hindu caste who are traditionally braziers and coppersmiths by profession from West Bengal, Odisha and Assam States of India are called Kansari. Warangal district of Andhra Pradesh is the world-famous place for Brass handicrafts.
Puppetry:
Mainly known as Kathputli it is well known by the people living in Rajasthan. It is a form of theatre or performance of wooden dolls resembling a human with strings attached to them and controlled by puppeteers. Puppetry is a form of art from the ancient times about 4,000 years ago. Puppets have been used since the earliest times to animate and communicate the ideas of human. However, it is also made from cotton clothes and metal wires. Historically, this show made people aware of many problems that existed in society and providing moral education.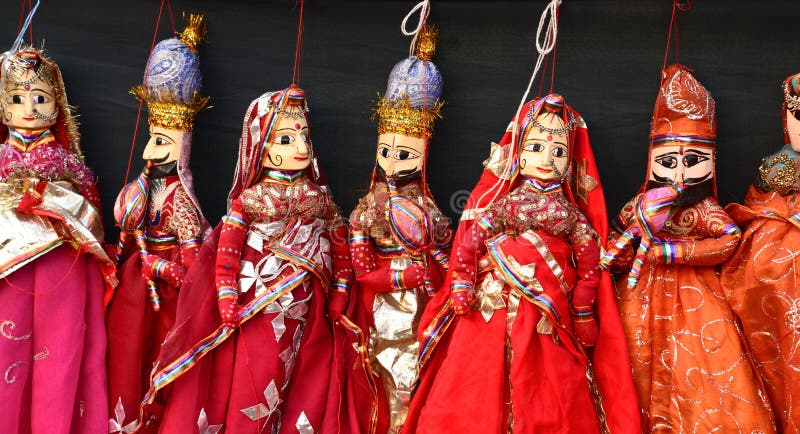 Bamboo Handicrafts:
Handicrafts from bamboo is one of the oldest handicraft skill. It is also eco-friendly. Handicrafts made of bamboo such as dolls, furniture, crossbows, wall hangings, baskets etc. Most of the things made of bamboo are for household purposes. Many folk instruments are made up of bamboo-like flute, ektara, drums, guitars etc. The bamboo craft is the full-time employment of many individuals residing in rural areas. The main use of bamboo can be seen in rural areas because being very cheap. Bamboo stuffs are predominantly created in the states of Assam, West Bengal, and Tripura. In trendy days many types of decorative items can be created.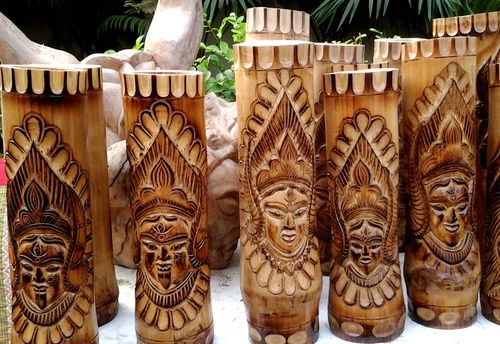 Chikankari:
Chikankari is one of the famous handicrafts of Uttar Pradesh. At the time of origin as early as the 3rd century BC by Megasthenes, it did not have any colour other than white. In this trendy world, chikan embroidery also comes in colorful designs. Handicrafts of this type are practiced in Lucknow, which is the heart of the Chikankari industry and the variety is known as Lakhnawi Chikan. Chikan saris and kurtas are perfect summer wears. All the decorative materials are embellished on fabrics like Chiffon, muslin, organza, organdie, and silk.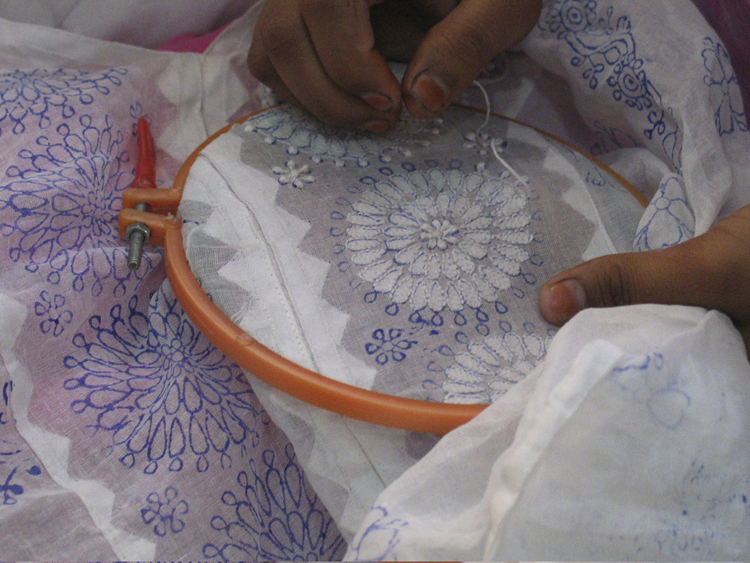 Qaleen:
Qaleen is an Arabic word that means carpet. Qaleen is a type of hand-knotted piled carpet that is a product of Kashmiri handicrafts. It is made up of wool and silk. It is famous across India and widely traded handcrafted item. It became a Kashmiri handicraft item in the 15th century when Sultan Zain-ul-Abidin king Budshah brought the carpet weavers from Persia and Central Asia to Kashmir to train the local inhabitants.
Conclusion:
India has many other beautiful traditional and cultural types of handicrafts objects created which cannot be described in a single article. This article was about the most famous Handicrafts of India. Apart from handicrafts, India has an abundance of trending artifacts that showcase an ancient vibe of different lifestyles and skills within them.