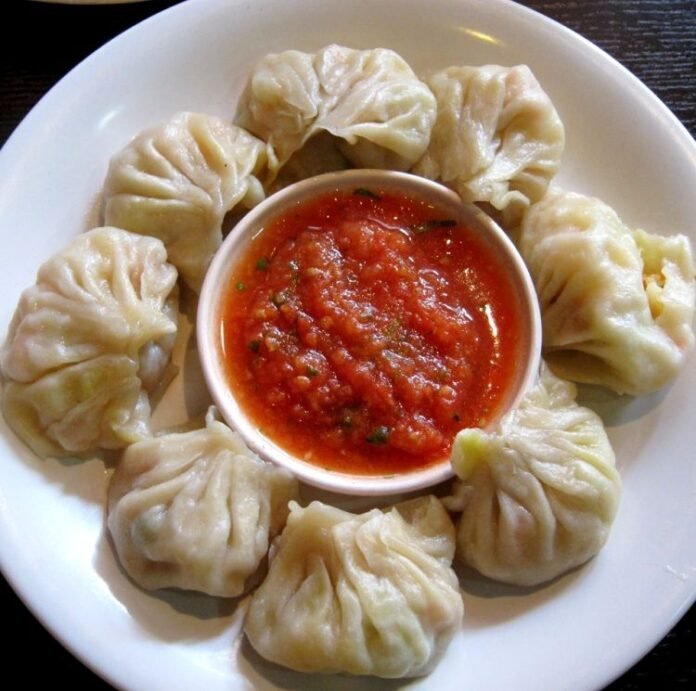 Chicken momo! Hey guy's what's up! Hope you all good. So today I am here again with another recipe article that people are demanding for so much. That is none other than " Chickenmomo "!..
So, before this article I have already written an food blog about the Egg chicken soup. And now today the best combo pack with Egg chicken soup is Momo recipe article.
Momo can be made as nonveg and veg both, but today I am describing about chicken momo. A healthy and tasty food that you can make at your home very easily. Yes it takes some time but once you have done then it will be easy for you in future.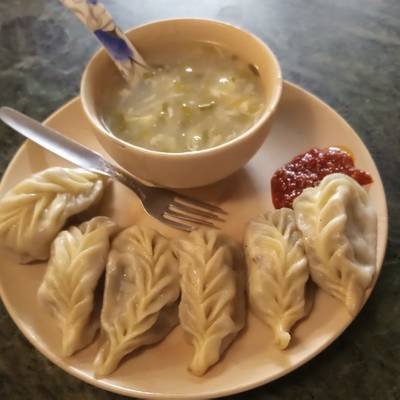 HOW TO MAKE CHICKEN MOMO
So now let's read to make chicken momo. All the steps and materials, equipments are described below briefly.
MATERIALS
Chicken- 500gm
Water- Quantitatively
Flour- 1 kg ( approximately, it may takes less or extra)
Onion- 200gm (Approximately)
Ginger- Quantitatively
Garlic- Quantitatively
Chilli- Quantitatively
Tomato sauce- Quantitatively
Chilli sauce – Quantitatively
Soya sauce- Quantitatively
Salt- Quantitatively
Rice bran oil – Quantitatively
Pepper gum – Quantitatively
EQUIPMENT
A gas oven
The pan
The Pickaxe
Two big bowl
A small bowl
A spoon
A knife
A greater
A mixing machine
A cooking pot
A steamer or
you can use a plate that has many hole. I will add picture in below.
So all the materials and equipments are ready. Now let's go to the main process of making Chicken Momo.
All the steps are described briefly in below. Read carefully.
MAIN PROCESS OF CHICKEN MOMO
Step. 1
At first you have to wash the chicken pieces with fresh water.
Note. Chicken pieces should in very minor size because you should have to make a main material to put in flour surface.
Step. 2
Then take a big bowl and put the chicken there. Add the ginger and garlic paste and salt and pepper gum in it.
Step. 3
Next grate the onion very properly and chilli also.
Step. 4
After that add the grate onion and chilli on the chicken. Start to mix it slowly slowly.
Step. 5
Next add the tomato sauce and chilli sauce in it, as per your requirement. Add littile bit of soya sauce. And mix it very properly.
Step. 6
Then take the pan and put it on the gas oven and let it warm. Then pure some oil in it and let it also warmed.
Step. 7
When you see that the oil is warming properly then add the mixture chicken in it. And then fry it for some times by the pickaxe very smoothly and carefully.
Step. 8
When the chicken is mixing and frying properly, put it into another big bowl.
And then take some water in a bowl and let it boiling on the oven.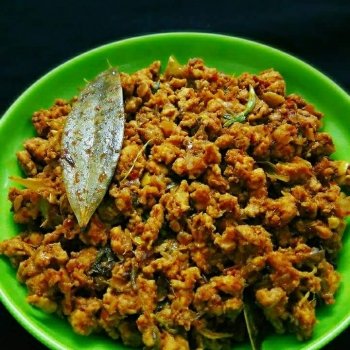 Step. 9
Then take another big bowl and pure some flour in it. Add some salt and mix it by your hand.
Step. 10
Next when the water is boiled properly add it into the flour. And mix it properly. The flour should mix very smoothly, if need you can add some oil also.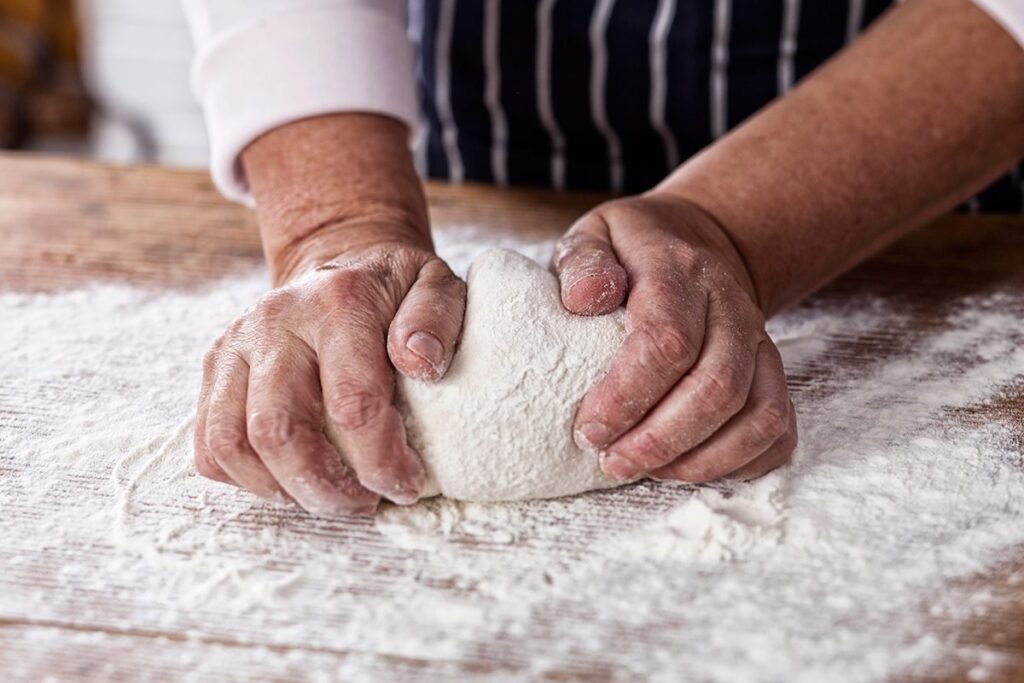 Step. 11
Now the mix flour and chicken is ready. So let's ready the momo shapes now.
Take some flour in you hand and pure some mix chicken in it and make it as any shape you want.
For your help I have add some pictures below.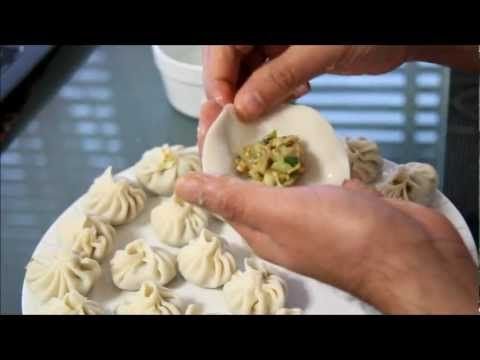 Step. 12
After making some shapes of chicken and flour then take the pot and pure some water in it. And put it on the gas oven and let it be boiled.
Step. 13
When the water is boiling put the a plate ( which has holes). Take some shapes of momo and put it on the plate. Then cover it with another plate and let it warmed very smoothly.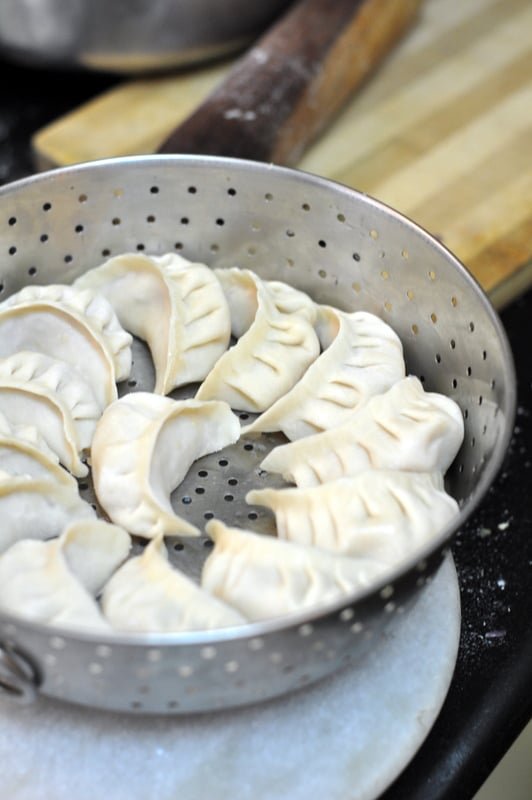 So, by these things warmed every shapes of momo will ready very easily.
See, now you momo recipe is almost ready you can serve it in a plate and enjoy with different sauces.
Many people love to eat momo with soup.
Chicken momo is become more tasty with chicken soup. So here below I am add my recipe article about Egg Chicken soup. You can read it and make it with Chicken momo, enjoy your dinner.
So guys hope you like it..then make it at your home and don't forget to give me feedback!.. Thank you..
Egg chicken soup =
Shreetan
https://www.unveil.press/egg-chicken-soup/
https://recipes.timesofindia.com/recipes/chicken-momos/rs60275824.cms