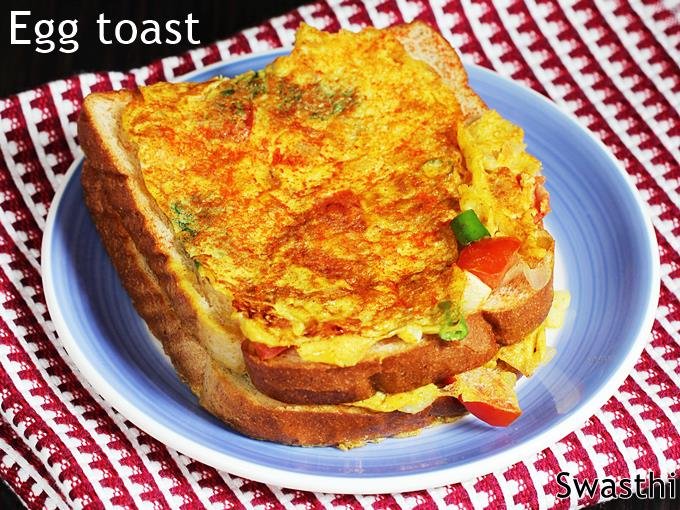 Hey guys what's up! Hope you all good. So here I am again with another recipe article and this time it's about "Egg toast".
So guys in our busy schedule we all are avoiding for making food at home. We eat from the Cafe, restaurants and most of us eat streer food.
Office, school, hospital, college every working and most population area have more than hundred stalls of daily food and the crowd is always there.
That means we just don't make our daily breakfast just to not spend time, not money. All we find that will take less time.
Most of the people don't even eat breakfast. But in our daily food habits we should eat heavy foods usually 4 times and 70% of people don't eat breakfast for busy schedule!
But today I am here to guide you for making the easiest breakfast in menu.
That is none other than Egg toast! And also masala salad with that.
So lets start the menu of Egg toast, with the materials and equipments. It will take not much things but still I will help you out to do it better.
MATERIALS FOR EGG TOAST
Bread = 10 piece
Egg = 3 or 4
Salt = quantitatively
Pepper gum = quantitatively
Chilli = quantitatively
Onion = quantitatively
Rice bran oil = quantitatively
Cucumber = quantitatively
Tomato sauce = quantitatively
Chilli sauce = quantitatively
EQUIPMENT
The gas oven
The pan
The pickaxe
One big bowl
One plate
One spoon
One knife
Okay so all the materials and equipment are ready. Now let's go for the main steps of Egg toast.
Every steps are described briefly. Please read it carefully.
MAIN STEPS OF EGG TOAST & MASALA SALAD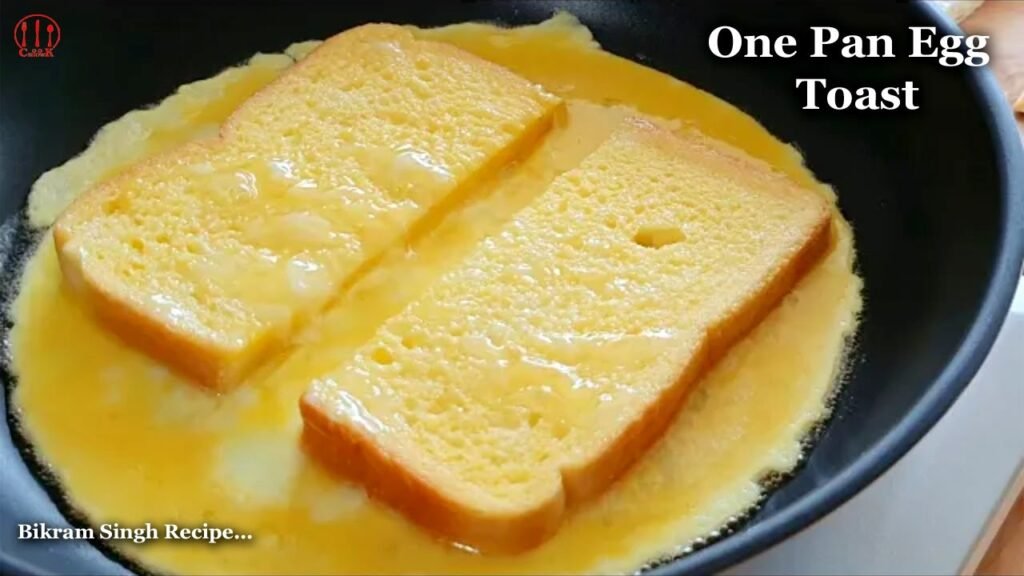 Step. 1
At first take the bowl and pure tge eggs in it. It 3 or 4 just broke and pure in the bowl.
Step. 2
Then add tge salt and pepper gum in it and mix it up very properly.
Step. 3
After that take the onion and chilli. Cut it by the knife into such pieces.
And then add it to the mixing egg.
Step. 4
Take the bread pieces. Open the gas, put a pan on it. Put the bread on it and let it burn for little.
Step. 5
After that pure some oil in the pan, let it be warmed. Then take a bread and pure in the mix egg.
After mixing then pure in the oil very carefully.
Fry it up properly.
Now do this one by one and then your egg toast will be ready.
After that take the Cucumber and onion and cut it into pieces which is suitable for salad.
Add pepper gum and salt in it and mix it up. It will test better with them.
Then you can enjoy your breakfast with egg toast and sauces and masala salad.
Well this days all tasty foods are not healthy that we all know but that doesn't mean healthy food can not be a tasty one!
A tasty food may not be healthy but a healthy food may tasty as well.
So inspiring by this quote I guide to make a healthy and tasty food that is egg toast.
Many of advantages we get from this.
ADVANTAGES
● Egg gives us fat, protein, vitamins.
● Bread gives us carbohydrate, vitamin.
● Besides of this we get minerals and vitamins and protein from onion, rice bran oil, salad ( cucumber and onion).
● It takes less time to prepare.
● It is tasty so children also like it too much
● you can make it for you tiffin also.
● This is a home made food so you don't need to buy it from the street and it will no more harm for your health.
● You can make it easily by simple steps so there are no chance to forget for anything. And all items are available in your home.
If you don't eat onion or chilli, you can try it without both of them.
So guys hope you like this. Don't forget to try it and give me feedback. Thank you…
https://www.unveil.press/egg-chicken-soup/
https://www.indianhealthyrecipes.com/egg-bread-toast-recipe/