Kolkata! Kolkata is truly a dream city. Kolkata is a really beautiful place for many. But there are so many mysteries or mysterious places hidden under this beautiful or dream city that are scary. Here we will discuss some of the places that are known as the haunted places of Kolkata.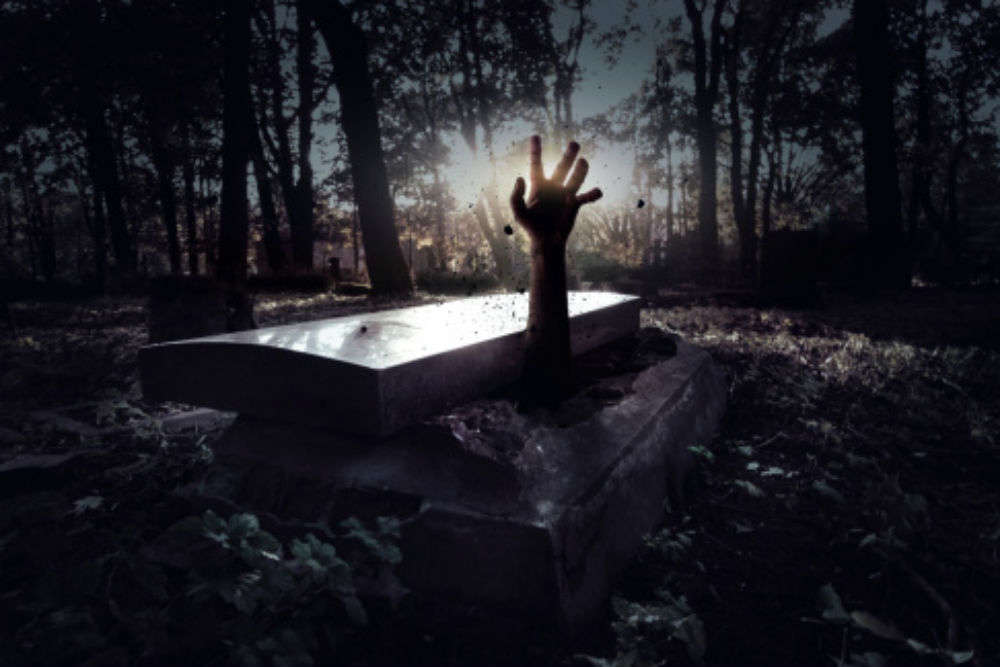 1) Kolkata National Library:
Kolkata National Library is one of the largest libraries in India by volume. The Kolkata National Library is one of the most haunted places. Many have claimed that when they read books in the library they feel the presence of an invisible person. It was as if someone was standing behind them and breathing in their room. Or keeping an eye on them.
Many also claim that they hear the sound of hands moving in the library but no one is near them. This place is thought to be haunted by the fact that the soul of Lord Mate Cuff's wife still exists. A hidden room with no doors has been found in the 250-year-old library. Many think it was a torture chamber. But it could not be ascertained whether there was any link between paranormal activity.
2) Under The Howrah Bridge:
There is a place just below the Howrah Bridge near the Mallikghat Flower Market in Kolkata which is said to be a haunted place. Local people and wrestlers say that occasionally a hand is seen rising from the Ganges. It is as if a drowning person raised his hand to survive or to get help. The events usually take place in the afternoon or evening.
Many have seen a woman standing in a wet sari at night. Who beckons to people. It is believed that those who came to bathe in the Ganges, drowned, or committed suicide are their souls. If anyone goes to save them, they also drown in the Ganges.
3) Nimtala Burning Ghat:
This is one of the places in Central Kolkata where various miracles happen, especially during the new moon and Bhut Chaturdashi. Although the people here do not say much about it, it is known that on the night of the new moon, the Aghori Tantrics come here and perform Tantra sadhana and black magic on the corpses. It is known that human sacrifices were performed here several years ago.
4) Writers Buiding:
Kolkata is one of the haunted places. Did you know that no one wants to be hereafter sunset? The once very important place in Kolkata is actually haunted. There are still some mysteries in this 300-year-old building. Binoy Badal Dinesh shot and killed Captain Simson here.
Can't stay there for more than a month. In the evening, the building became empty, but at night there was the sound of walking and shouting. A West Bengal minister saw with his own eyes that the policeman who received him in front of the elevator and reached the cabin of the Writers' Building had his feet raised from the ground and his eyes did not blink or move. It was later learned that he had retired long ago and died.
5) SovaBazar PutulBari:
Putulbari in North Kolkata is very common among ghostly places. During British rule, things were unloaded from ships and kept in puppet houses. There are still a few people here, but they still do not dare to go upstairs. In those days, those who owned dolls were called Babu.
These grandparents abused their power. These owners brought many girls there and raped and killed them. It is believed that the souls of those oppressed girls are still in this place. Strange noises are often heard in the middle of the night. Such as someone walking, the sound of crying, the sound of laughter, the sound of doves can be heard.
6) South Park Street Cemetery:
Founded in 1867, this cemetery is one of the oldest cemeteries in Calcutta. Every year many tourists come here and they come back with their horrible experience. In 2016, a group of friends came here and they did photography there.
One of them suddenly gets scared when he sees something and his asthma attack goes away. They later said they saw some unwanted shadows in the picture they took. Besides, many of their pictures are blurred. The people next to this cemetery also close the windows of the house as soon as it is evening.
7) Rabindra Sarobar Metro Station:
Suicides on the metro have become very common in Kolkata, but did you know that most suicides have taken place at this station. Many commuters have complained that while catching the last metro of the night, many have seen a shadow walking on a platform or line.
One day, a Demetrius driver suddenly crossed the station and applied the emergency brake. He was later suspended. He said he saw someone standing in the tunnel but at the time he forgot that no one was supposed to stand in the tunnel.
8) Lower Circular Road Cemetery:
Apart from the Park Street Cemetery in Kolkata, another haunted place is the Lower Circular Road Cemetery. Sir William Magnotem died in the Anglo-Men War. He was brutally killed. Boa is brought his heart out of his body.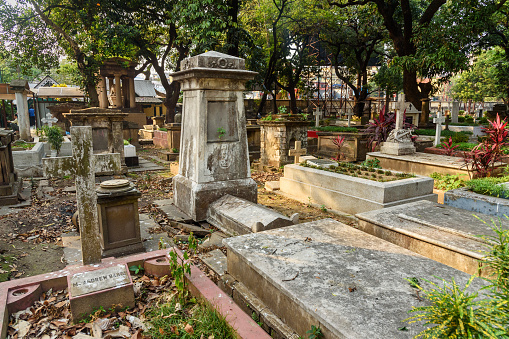 His wife went to Afghanistan and brought his Eminence body parts and buried them here. It is known that when someone stands in front of this grave and talks about his death, a strange kind of scream is heard.
9) Hastings House:
Warren or Hastings House is one of the most haunted places in Kolkata. There are two reasons why this place is haunted. At first, it is thought that Hastings's spirit haunted the place.
If he was looking for a document, he would have been spared the impeachment in London. Second, a boy died while playing football here. Since then, everyone who plays football here has deep wounds on their body.
10) Wipro Office, Saltlake:
Usually, the ghostly places are in secluded places. But it is different. Earlier this place was under Wetland in Kolkata. It is believed that the Wipro office is built on the cemetery. The people here have seen and felt all sorts of strange things in the middle of the night.
Here you will be strictly told not to go to the third floor of Tower Tri. Because that place is haunted for a special reason. Many people are scared to see something while getting on the elevator or leaving the building. It is believed that on the third floor here, automatic computers still light up occasionally or papers or files are thrown here and there.
Conclusion:
The whole thing is based on listening to the internet and folklore. It is not written to promote any superstition or miracle. Readers are requested to believe or disbelieve in their own responsibility and thought.