Startups or startups business are basically a kind of business with usually disrupt industries and can change the entire world and which can be done it on a specific scale.
The people who are launching startups are trying to provide the countrymen with something which is not yet started or not yet available.
Which is going to be beneficial for the countrymen, as well as the owner of the company too.
Basically, the startups companies are those who used to launch some new item for product which is going to benefit or fulfill desires of different consumers.
Well, in our country there are a maximum number of people living who are a fan of liquor. Some people are also there who used to enjoy their weekend and celebrate unique occasion by having a sip of liquor.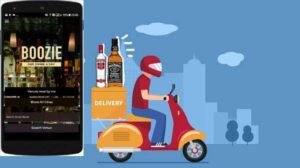 Not only basically this happens in our country but also in some foreign countries they usually had made it most common thing, that when there is any occasion is going to be celebrated, they are must be presence of liquor.
Well, we can't say that all liquor is good for our health. Basically, there are some liquor which is not good for our health.
Also, some liquor is available in the market, which are totally made for women and some are made for men and some specifically are made for unisex.
Similarly, a new startups has been launched which is going to be beneficial for different consumers, well as it is going to satisfy different liquor lover.
According to the news, in the beginning a startups has been launched by the city of Hyderabad, to provide 10 minutes express delivery service of liquor in Kolkata.
Till date, many companies have usually offered to deliver liquor services via online mode.
But none of the company have offered nor talked about providing or delivering liquor in 10 minutes by the help of express delivery service.
According to the gathered information, it has been identified that Booozie, the flagship brand of Innovent Technologies Private Limited, is India's number one and first company, who is going to provide a 10-minute liquor delivery platform.
As of the news, this specific service was launched in the eastern metropolis after getting the approval from the West Bengal State Excise Department.
In an interview the company Booozie the flagship brand of Innovent Technologies Private Limited told that, "Booozie is nothing but a delivery startups which usually pickups liquor from the nearest shop, and deliver it within 10 minutes by taking the help of different innovative AI which is going to credit consumer order patterns and behaviours."
Here, Innovent Technologies as revealed that they have created a new B2B logistics management platform.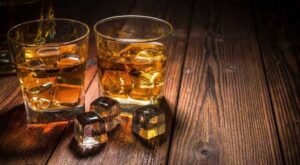 This specific platform is going to optimise the entire delivery costs or charges, it is actually making the startups by Booozie much more affordable platforms.
Innovent Technologies said that, "We are gradually welcoming the decision made by the West Bengal Government. The government is basically opening the doors for aggregators in order to ease the shortage in the demands of customers and also to provide a current supply in the marketing sector."
Booozie co-founder and CEO Vivekanand Balijepalli said, "With cutting the different edges of technologies and commitment of Booozie's in order to responsible drinking, maximum of the realization is associated with the liquor delivery such as delivering product to adulteration, excessive consumption and underage persons and so on has been addressed too."
Recently, it has been identified that in the LinkedIn the startup company has mentioned, "Our primary mission is to grip technology in order to build a community of like-minded people who usually enjoy drinking and socializing over their common passion days. We are basically a kind of platform that are trying to bring user and business in an ecosystem of offline and online different social experiences surrounding alcohol to create accessibility and awareness."
It added, 'We eventually do deep consumer research in order to understand their needs different social behaviour around alcohol and we try to solve them using different technology to build up a responsible and sustainable drinking experience of different users."
According to the information about 81% consumer around Delhi, Chennai, Bengaluru and Hyderabad revealed that the specific city do not allow alcohol delivery, and in order to sort it out they would like to use online home delivery services.
Read More : World Environment Day 2022 : Why It Is Celebrated Every Year? Learn About The History Behind It..