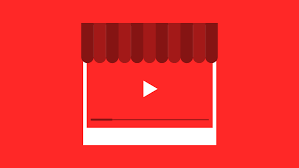 YouTube is a platform where people share various videos. These videos are from many fields, like study, crafts, cooking, beauty tips and many more. So how do people work on YouTube?? How they earn money?? Let's have a look!!
DO YOU KNOW HOW TO EARN MONEY FROM YOUTUBE?
Now a days almost 80% people in our world want to make money by easy process. They want to do what they love. After 2020 people know that they should have a part time income source also. In this case they want to earn money as work from home.
Youtube is now a days a big platform for all types of people. Many types of video are making there. There are millions videos uploaded on youtube per day. Without any investment people can earn easily.
VARIOUS TYPE OF YOUTUBE CONTENT-
There are variety of video topic. Anyone with any age can make videos. Some most searched topics are about COOKING, TECHNOLOGY, STUDY, INFORMATION, MOTIVATION, COMEDY, DANCE, SINGING, HEALTH, LIFESTYLE, BLOGGING and more. Besides of these many other topics are there to make your own video. Billions of people search for videos every day and the content owner can earn with that.
HOW TO CREAT YOUTUBE CHANNEL-
I describe you the process of create and decorate your YOUTUBE channel.
1: Go to the application of YOUTUBE on your Android mobile or PC/LAPTOP.
2: Go to your account. In case of mobile & PC you will find it on the top right corner.
3: Then go to the option "your channel".
4: Then you will see a option named as,"Create channel". Click it and your channel has been created.
It is a very easy process but now you think how can you upload video or how can you earn. Okay let's start.
UPLOAD YOUTUBE CONTENT-
1: You can see the "video" option on the right corner.
2: Click there and select your video.
3: Give a proper TITLE and description.
4: Give an attractive THUMBNAIL.
5: Upload your video.
If your video is for adult then make sure you select the option,"yes, my video is age-restricted".
HOW TO EARN-
First of all YOUTUBE is for self made person. If anyone can't do hardworking then they can't earn early.
Youtube has some policies and achievements for earning. The content creator should have to reach the stage to achieve that. A content creator should have 1000 SUBSCRIBERS & 4000 WATCHTIME HOURS on his/her channel. After that they can make collaboration with the brands partners of youtube. They can add GOOGLE ADVERTISEMENTS on their video. They can also add some advertisements of some brands like, SNAPCHAT, FACEBOOK, AMAZON, FLIPKART, BYJU'S, ZOMATO, and others.
From 1k to 1lakh to you can earn. Just do hard work and believe yourself.
please let make your subscribers by its own. Don't choose any illegal way to increase subscribers by money. It's strictly prohibited by youtube.
COPYRIGHT ISSUES-
Many policies are there on YouTube and the most popular of these is the COPYRIGHT issue. COPYRIGHT issue is mainly when any content creator copy the content from another creator then the real owner of the content will give the "COPYRIGHT CLAIM" to another one. Also if anyone copy any music, or picture or voice or anything from other then it become the 90% chance to get a COPYRIGHT Claim. In some cases some small YouTuber doesn't give any copyright claim or they don't know that their music or video are getting copy, then the another one is becoming a safe one.
EARN WITH COPYRIGHT CLAIM-
It is some difficult to earn money with a video which gets a copyright claim. But you can do brand collaboration with that and from this you can only earn.
COPYRIGHT STRIKES-
Copyright Strikes are very serious thing on youtube. If any content creator make any videos which should not on youtube then youtube give them copyright strikes and take down the video. Any sexual content, any harrassment, any illegal work, any hat speech, any harmful content are strictly prohibited.
If any Youtuber gets Copyright strikes for three times then the channel will stopped by YouTube.
Youtube a good platform. If you want to use it's good sides then you can do it better and better. Don't give any negativity. Do hardwork and believe. Good wishes to you.