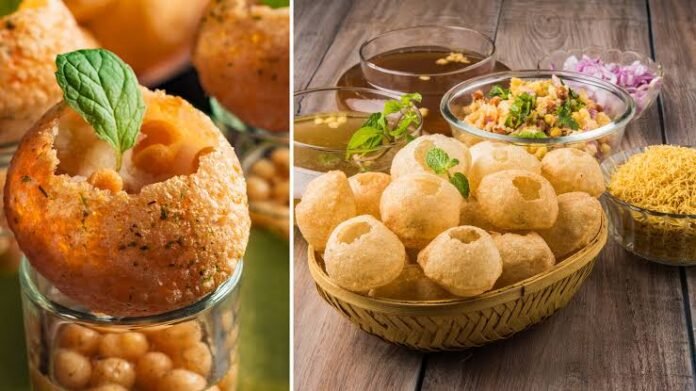 "Pani Puri", yes this word can fill up the mouth with saliva rush. No doubts, Pani puri is most famous Indian snack.
In the world of Indian snacks, Pani puri is known to be the King. Pani puri have different names all over India. Gol gappa, puchka, gup chup, phulki, pani patasha, patasi are some of them. Stalls of pani puri along roadside are common to every small town of India.
Approximately all Indians are crazy for gol gappa. We can see crowd of people around the pani puri stalls. Are you too??? If yes, then your favorite snack's talk will definitely attract your soul towards this article. By the end of this article you will feel like your mouth is filled up with a pani puri taste. So let's begin!!!
What is Pani Puri?
Pani puri is combination of crisp and solution. Pani means water. This is flavoured water with either, sweet or spicy taste. When sweet water and spicy water are mixed together it creates a tangy flavour called 'Khatta-Meetha'.
Puri is a crispy spherical shaped dough balls. They are fried in oil. Puri is stuffed with boiled potato, sprouts, and onions. These stuffed Puri is dipped in tangy or spicy or sweet flavoured water. Pani Puri is than ready to be eaten. Sev and bhujiya are also garnished over the pani puri that enhance the taste of this snack at its best.
It costs about 10₹ for 6-8 golgappa. Now it's up to you how many you can eat to reduce craving?
Who invented the idea of making pani puri?
The delicious small fried dough balls, filled up with spicy, tangy and sweet flavored water along with potato, onion masala just melt away the taste buds on tongue for its taste. Pani puri's exact origin is still a mystery. But some stories suggest about it's original souce.
Firstly, The pani puri preparation is linked to a legend of Mahabharata. It is believed that 'Draupadi' – wife of Pandavas, was first to prepare pani puri. Kunti – mother of Pandavas, once challenged her daughter-in-law Draupadi to cook something with left over potato vegetable and dough, which will satisfy the hunger of all five brothers. This can be taken as Draupadi's test for being a good home maker Or to qualify Kunti's expectations from her daughter-in-law.
In response to mother-in-law's challenge, Draupadi represented Pani Puri. This was the invention of Pani puri by Draupadi. The taste of pani puri mesmerized Pandavas and Kunti. They were completely satisfied and happy with Draupadi's idea and food. Impressed by resourcefulness of Draupadi, Kunti blessed her dish with immortality.
Secondly, researches suggest that pani puri is originated in ancient Magadha kingdom of India. The dish called phulki were known to be crispy and round puri's. What they were filled with is uncertain.
Shades of Puchka!!
Pani patashe or puchka bowl can be prepared in different ways depending on the demand of customer. People love to eat Dahi-puri, curd is main ingredient for this gol gappa. Some like to eat pani puri only with Tamarind chutney and masala. Sukhi-puri, is made with potato and onion masala, sprinkling of sev, coriander leaves and black salt. People like to eat spicy puri called tikha, and some like to eat Khatta-Meetha.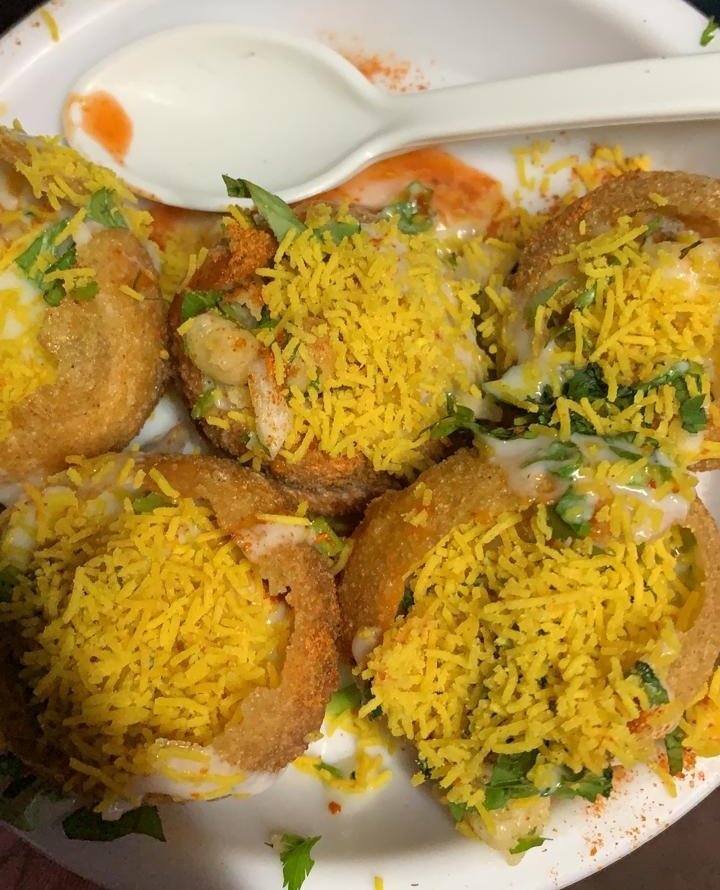 Basic Gol Gappa Masala!!
Gol gappa or pani puri requires Three things:- Flavoured Water, Stuffing of boiled potato and fried dough balls.
Flavoured Water is of two type spicy and sweet. Spicy and sweet mixed up to form tangy flavoured pani.
For spicy pani main ingredients are choped coriander leaves, mint leaves, ginger paste, lemon juice, green chillies, chaat masala, black salt, fennel seeds powder and roasted cumin seeds powder. These all things are mixed as per requirements and taste.
For sweet pani, dates, tamarind and jaggery are main ingredients.
Boondi and sev are optional to add in flavoured Water.
Stuffing is prepared with boiled potatoes. Add chaat masala, chilli powder, black salt, roasted cumin seeds powder, finely chopped coriander leaves and onion.
Puris are made with wheat flour and then small dough balls are fried.
Ready to eat Phulki!!
Take a fried puri, make a hole with spoon or thumb. Add stuffing and pour the flavoured pani on it. And here the pani puri is ready to eat. When we talk about gol gappa or pani puri, we can't eat just one. It's delicious taste will melt all your cravings.
According to me, a normal street side pani puri stall serves excellent. It have taste, flavours and varieties. But due to pandemic COVID-19, the only thing I miss was Pani-Puri. As a pani puri lover, all Indians would have missed the taste and shine of pani puri stalls. Pani puri are a way better than fast food like pizza and burgers. It is light and mouth watering.
So I just hope, "Pani Puri Tales" Will attract the readers and if you like this article do share your valuable feedback.
#Read more:-