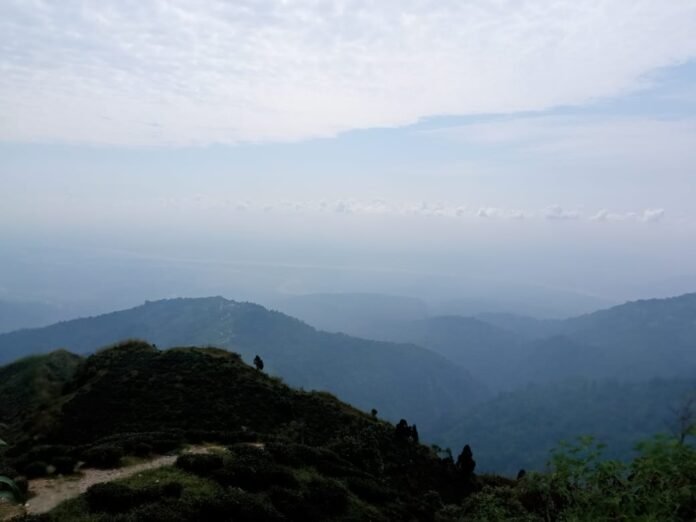 Located in the north-eastern suburb of the country, Gangtok is a beautiful place to visit during the upcoming summer holidays. This tourist destination has beautiful forests and immense mountains. Situated at the height of 5,410 feet, the place experiences a very cool and windy kind of climate during summer making for perfect for vacationing.
Visiting the Himalayas is often considered very expensive but what people do not know is that there are many cheaper ways of traveling. After several years of putting all my savings into vacation, I finally came up with some quick fix to lower my budget.
Here's how to spend a few days in Gangtok under Rs. 5000.
1) Take a Train:
I always choose to take a train every time I low on cash as trains are way more economical. You can save thousands if you choose to travel by train.
If you are living in Kolkata then my suggestion is to take a train from Howrah, Sealdah, or Kolkata railway station to New Jalpaiguri (NJP). There are more than ten trains available and a ticket cost Rs. 400 in sleeper class. It takes about 10 to 11 hours to reach NJP so It is smart to pick a train that travels at night.
Click on the link given below for the list of trains from Kolkata to Siliguri:
https://www.trainman.in/trains/Howrah-Jn-HWH/New-Jalpaiguri-NJP
Bus over Private Cab:
From NJP, it takes about another four and half hours to reach Gangtok. There is always the option to book private cabs which are more comfortable but taking a bus will cost half of it. The beautiful trail of the mountain along with the chilled air hitting your face will make you so thrilled that honestly, comfort does not matter at that time.
The bus station is 3km away from the train stations. You will find countless autos outside the railway station that can drop you at your stop for not more than Rs. 100. The bus ticket costs about Rs 180.00 per seat. For more information click on the link given below.
http://www.nivalink.com/bus/siliguri-to-gangtok
Accommodation:
After investing a lot of hours in finding a hotel that is under my budget, I found a different means of staying in Gangtok which is perfect for a large group of friends. There are many hostels that are 3 to 4 km away from the center which provides good quality lodging under Rs 1000. One can easily take a cab from there to go to the center of the city also known as the mall.
If you have a certain budget then it is quite sharp to take a place away from the mall as hotels and hostels near the mall are pretty high-priced.
I have provided the link below for a list of hostels under your budget. https://www.zostel.com/zostel/gangtok/
https://www.tripadvisor.in/SmartDeals-g659796-Gangtok_East_Sikkim_Sikkim-Hotel-Deals.html
Meals:
Food usually depends from person to person. I usually prefer eating the local Momos and Maggi. There are plenty of other options available in Gangtok. Many Bengali restaurants are also available for you to recover from homesickness. I choose to eat momos as they are very affordable. A plate of Momos costs Rs. 40 for 8 pieces of Momos. There are vegetarian as well as nonvegetarian options available.
If you want something a little more heavy yet at a reasonable price you can have a delish lunch with roti and sabji that cost around Rs 180. In such hilly areas, rice is a little high-priced so whenever I have a budget I avoid eating rice.
If you wish to see the local sights, you can choose to walk or hire a bike but if you want to pay a visit to Tsango lake or Baba Mandir you can opt for shared shuttles that cost about Rs 800 per person. This is totally optional, there are many spots that are within your walking distance, you can spend your time by checking these places out.
ALSO READ:
https://www.unveil.press/5-admirable-books-to-read-this-weekend/
https://www.unveil.press/can-it-still-be-legal-for-men-to-rape-their-wives/