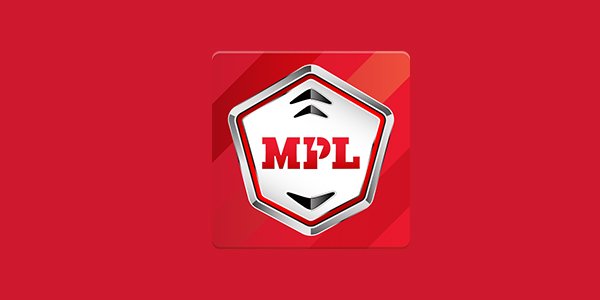 Hey guys what's up! Hope you all good! So here I am again with you another interesting earning related topic that is none other than MPL!
so guys now a days online easy earning is so very much popular and people are seeking for this.
Online earning is on various platforms and so many sources are there to earn. However there are lot of people who have no experience, no qualifications but still they are earing lot of money through online.
There are some site and company who advertise for their business or website that no need of work! Just earn!
No guys! This can't be happened. Be aware of this. They are totally fake. Without working you won't be paid for anything. You can't be paid for just scrolling down and sitting on you chair and just moving there! So just set on your mind that no working no money!
Most of the people in India are searching for gaming apps and are looking for earning from game. They have to install so many gaming apps on their mobile and they play and after that their phone becames hang and then just everything overs. But we don't know how to earn from the games we are playing. It can be free fire, candicrash, pubg, clash of clans. So guys that's why in India I am here to tell you about something that you can earn by playing game. Yes, it's not like others work but kind of betting and tournaments winning.
Today I will tell you about the application MPL, where you don't need to good talent on any field but should have time to spend or you can say invest! And also you need some patience.
WHAT IS MPL ?
Okay guys, MPL besically is a gaming app which is available on internet. But you can't find it at play store because this is a gaming and earning application and Google play store doesn't accept this kind of app on there site.
MPL is gaming app where you can register and earn real money with each win.
HOW TO EARN FROM MPL ?
MPL is a gaming app which is kind of similar like betting app.
There are lot of tournaments and games there where you have to register by paying some money and then play. If you win the game then you will get back your registration fees and some bonus.
Like if I give you an example..
You pay 3rs for playing a game as registration fees. Then another person enters there, he or she also has paid 3 rs.
Suppose you win the game and you get 5rs and if you loose it, your 3rs will not be returned.
You wining money you can withdraw from your paytm or direct bank.
So hope you understand..
This app and games are subject to market risk. Read aall documents very carefully.
Don't spend money if you can't play and sure about your win.
LEARN TO PLAY ON MPL
If you are a beginner or a experienced player at first learn and practice how to play on MPL.
Because if you don't practice it then your money will waste for your loosing.
But once you start winning, you can enter more expensive tournaments. Then you can earn so much.
IT'S YOUR OWN RISK
Look guys, the choice is always yours, I just only can help you. It's your own risk to spend your money or invest your money. This kind of betting app are subject to market risk. So it's your own risk.
So guys hope you like it and I will tell you more about kind of similar apps and websites. Stay with me. Thank you..
https://www.unveil.press/want-to-know-about-online-work/