Lag Ja Gale Ki Phir

Ye Haseen Raat Ho Na Ho

Shayad Phir Is Janam Mein

Mulakat Ho Na Ho

Lata Mangeshkar
Hardly very few people will be there who have not listened to this 60's melody. It's one of the timeless, exceptional song Indian film industry has ever produced. And behind it's heartwarming tune there is the "Melody queen" Lata Mangeshkar. The most respected and well known name of Indian music industry. The melody of her voice has won the heart of billions of people since nineteen forties.
This legendary Indian playback singer was born on September 28, 1929. She was the eldest child among her 4 siblings. Her father Deenanath Mangeshkar was himself a well established marathi classical singer. Lata Mangeshkar has been singing since the early age of 13. She has recorded almost five thousand songs for the soundtrack of more than two thousands Indian movies. She has sung in thirty six languages. She has even created a record in Guinness book of world as the most recorded artist in the world.
CHILDHOOD BACKGROUND
When Lata was only five years old, she started acting in her father's musical plays. She did not got any formal education, as she did not attend any school ever. She learned classical music from experts like, Pandit Tulsidas Sharma, Amanat Khan, Aman Ali Khan Saheb later in life. K.L Saigal's music used to inspire her a lot.
HOW IT ALL STARTED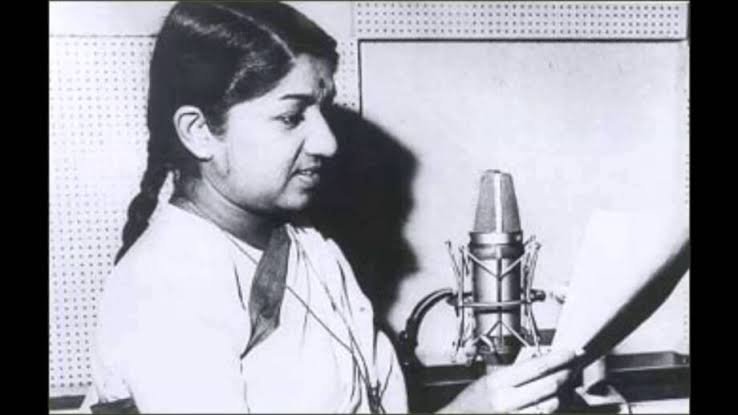 Lata was just thirteen when her father Pandit Dinanath passed away. As she was the eldest child of her family all financial responsibilities fell upon her shoulders. She started her career right after her father's death. Their family friend Vinayak Damodar Karnataki helped her in getting job as an actress and singer. She started acting in Marathi and hindi films. But that career was too difficult for her, the struggle was real. So Lata decided to start her career as singer. Her first recorded song was for the Marathi movie Kiti Hasaal. But later the song was dropped from the movie, and was never released.
STRUGGLE BEHIND HER CAREER
Later in 1943 her first Hindi song "Mata Ek Sapoot Ki Duniya Badal De Tu" got released. It was from the movie GajaaBhaau. In 1945 she moved to Bombay. Mangeshkar faced a lot of rejection as her voice was soft and nasal, where the demand was for a voice like more heavy. She was guided by music director Ghulam Haider, whose guidance helped her in getting recognition for the song Dil Mera Toda Mujhe Kahin Ka Na Chhoda" in 1948. This song was from the movie Majboor. Her first hit song was "Ayega Anawala" which was presented by Madhubala on screen in the film mahal in 1949.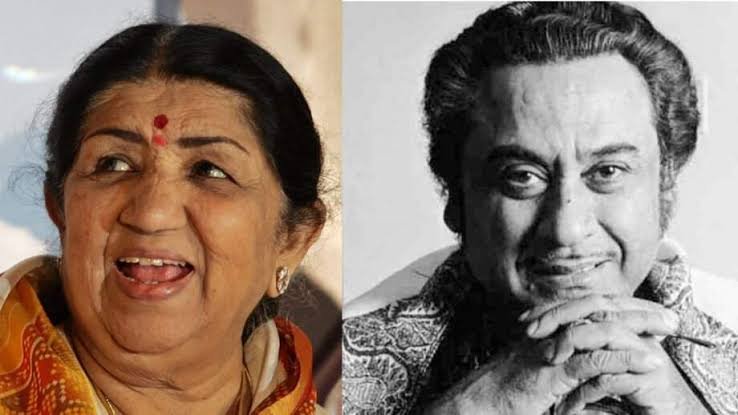 Lata Mangeshkar started becoming popular when she begin to work with famous and major music directors and singers of that time. She did playback singing for famous and popular music directors like, Salil Chowdhury, Sachim Dev Burman, Madan Mohan, Sankar Jaikishan and many more.
She collaborated with famous male artist like Mohammad Rafi, Manna Dey, Hemant Kumar, Kishore Kumar in many projects. She was a kind of singer who easily fitted in any genre of music, like classical or romantic. She was in the behind of many elegant actress of that time. She brought tears in everybody's eyes by her famous patriotic song "Ae Mere Watan Ke Logon".
Lata Mangeshkar started playback singing for local language films like, Bengali, Tamil, Marathi. Her first song for a Tamil movie named "Vanaradham" was "Enthan Kannalan".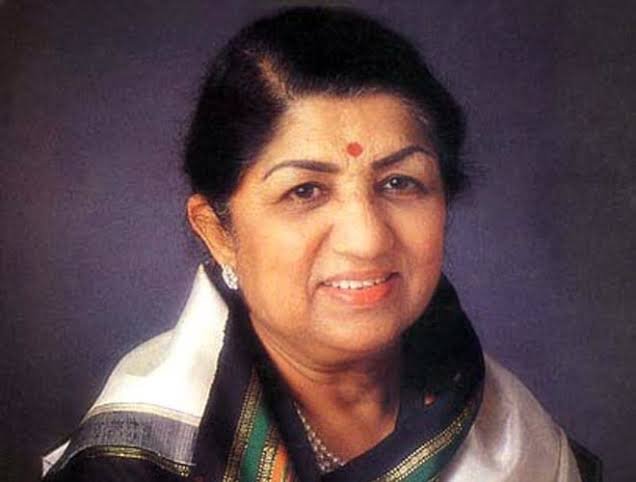 Lataji has received countless number of awards for her songs which won heart of billions of Indian. Some of those awards are Padma Bhushan (1969) Dadasaheb Phalke award (1989), Padma Vibhushan (1999) etc.
Lata Mangeshkar "The Nightingale of India" is a golden name in Indian music industry. She is one of the most versatile singer of early Bollywood and other industries. Songs like "Piya tose" "Kora Kagaz Tha Yeh Man Mera" "Aaj Phir Jeene Ki Tamanna" are examples of unforgettable and timeless gem.