In this generation most of the people are suffering from diabetes.
As we this disease is quite different from other diseases.
The person who is suffering from diabetes are not allowed to eat sweets and oily kind food.
But as we all know every people has a craving towards spicy food.
So today I will share you a recipe which is specially for diabetes patients.
Before that let me explain what is diabetes!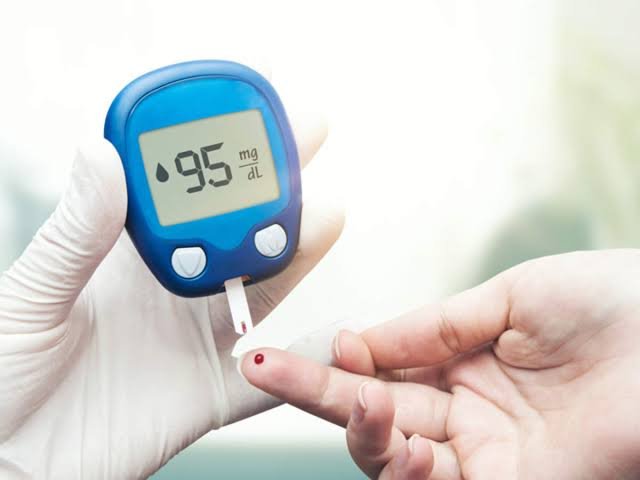 Diabetes mainly occurs when your blood glucose also know as blood sugar, is extremely high.
Blood glucose is the main source of energy that we gains after eating food.
Mainly Insulin, is a hormone made by the pancreas, helps glucose to form food.
And then this helps to get enter in your cells, which to be used for energy.
But sometimes our body dosen't produce insulin or dosen't use insulin well.
Glucose then stays in your blood and doesn't reach your cells.
Three types of diabetes are there type 1, type 2, and gestational diabetes.
The Type 1 is mainly diagnosed in children and young adults.
Type 2 is mainly diagnosed in middle aged and older people.
Gestational diabetes is mainly diagnosed during pregnancy.
Today the recipe I'm going to share is named, Methi Jowar Ragi Thalipeeth Recipe.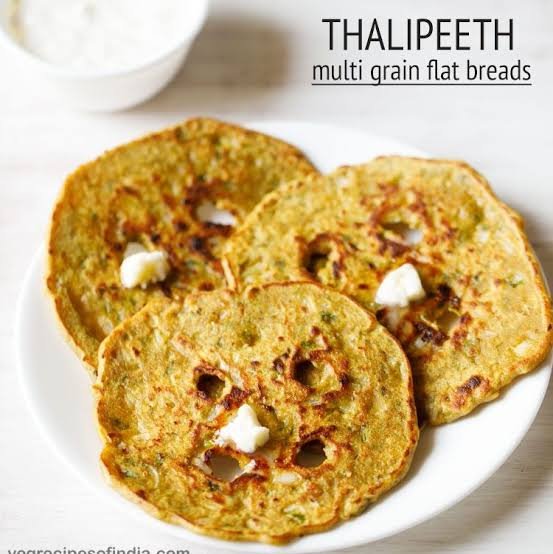 The Methi Ragi Jowar Thalipeeth Recipe is specially for diabetes patients.
It consist of wholesome and healthy,
it is made from a combination of ragi and jowar flour along with methi leaves, green chillies and ginger.
It's a delicious Indian diabetic breakfast recipe.
Thalipeeth is a special breakfast recipe famous in Maharashtra.
The flour which is used to make thalipeeth is also spiced with various spices and is also known as Bhajani flour mix.
It is extremely spicy dish to it is preferred to serve with chilled curd.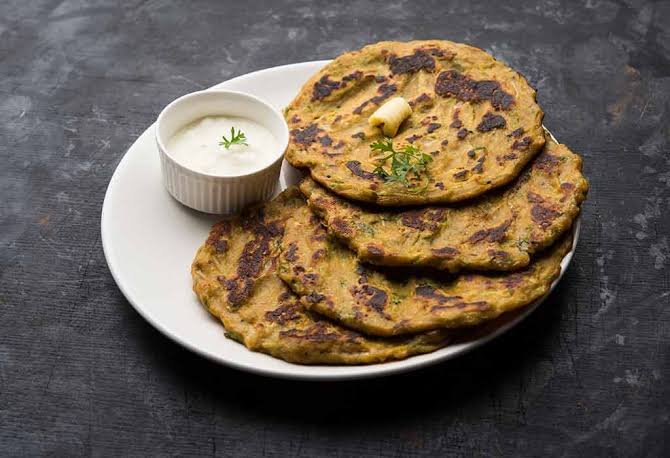 Preparation Time – 15 Minutes
Cooking Time – 30 Minutes
Servings – 4 People
Ingredients :-
1• 1 cup Methi Leaves
2• 1 Onion finely chopped
3• 2 Green Chillies finely chopped
4• 1/2 cup Jowar Flour
5• 1/2 cup Ragi Flour
6• 1/2 cup Gram flour
7• 1 teaspoon Red Chilli powder
8• 1/2 teaspoon Turmeric powder
9• 2 teaspoon Coriander Powder
10• 1 teaspoon Cumin powder
11• Sunflower Oil
12• Salt to taste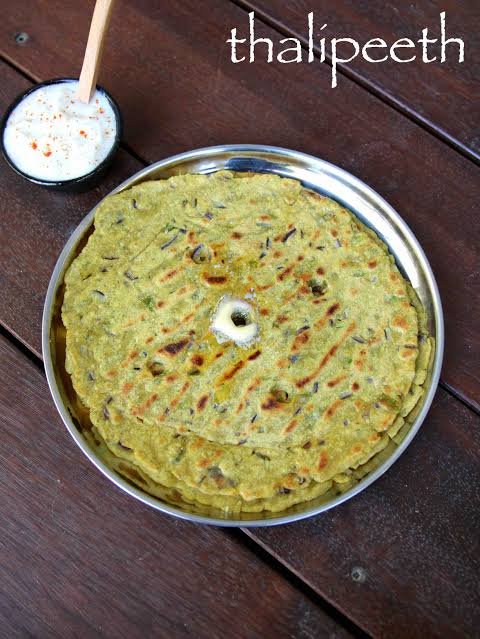 Procedure :
1. To make this Methi Jowar Ragi Thalipeeth Recipe, first clean and wash fenugreek leaves.
2. Then finely chop the fenugreek leaves and keep it aside.
3. Then take a mixing bowl and add jowar flour, ragi flour and besan and mix it.
4. Then add turmeric, red chilli powder, coriander powder, cumin powder, salt and mix it well.
5. Then in that same bowl add finely chopped fenugreek leaves, some green chilli and onions.
6. Now for making the dough use warm water.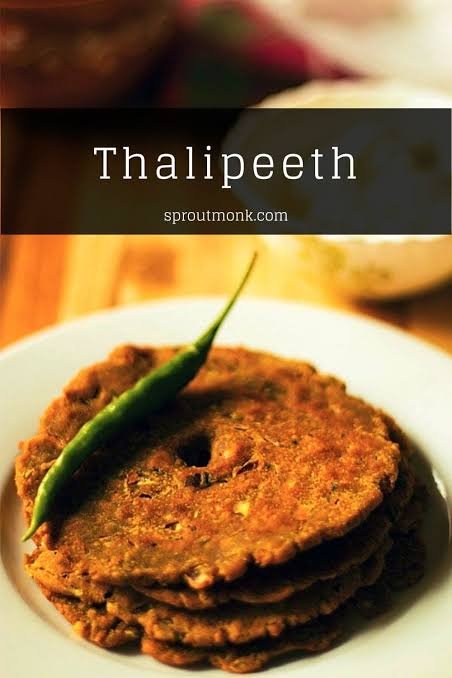 7. Slowly bit by bit, add water and make a tight thalipeeth dough.
8. Keep in your mind that this dough should be gluten-free and should not have a binding like wheat flour.
9. Now divide the dough into equal parts.
10. Then preheat the flat skillet on medium heat.
11. Now, to make the thalipeeth grease the butter paper with some oil.
12. Now, place a portion of small Methi Jowar Ragi Thalipeeth dough in the centre and start patting it using you fingers to make a small disc size.
13. Make three small holes to cook thalipeeth easily.
14. Then transfer the patted thalipeeth on the preheated skillet and then carefully peel off the butter paper.
15. Now, pour a teaspoon of oil around and let the Methi Jowar Ragi Thalipeeth cook on the base for 4 minutes.
16. Flip the thalipeeth and cook it on the other side.
17. By following the same process make the rest of the thalipeeth.
18. Now place it in a plate and serve it with chilled Yogurt, Red Chilli Thecha and Ginger Cardamom Chai.
So, hope you like this recipe and I request you too try this recipe once at your home.
Read More : Do you know who was in love with this beautiful actress , Sonali Bendre?