We all know that already Rajya Sabha election has been started in many states throughout the country. An according to the notification, the Rajya Sabha election is going to be held in the entire 2022.
From April 2022, Rajya Sabha election has been started, with has been conducted in many states such as Assam, Himachal Pradesh, Kerala, Nagaland, Tripura and Punjab.
As of information from June, many states are going to conduct Rajya Sabha election which include Andhra Pradesh, Telangana, Chhattisgarh, Madhya Pradesh, Tamil Nadu and Karnataka.
According to the gather information, Odisha, Maharashtra, Punjab, Rajasthan, Uttar Pradesh, Uttarakhand, Bihar, Jharkhand and Haryana is going to be holding Rajya Sabha election in July and August, respectively.
We all know that this year Rajya Sabha election is going to be held more perfectly and sincerely as because of covid-19 the entire system has been changed totally.
As of information for this year, the bovid protocols are going to be maintained properly while having the counseling.
But recently, from a published information it has been identified that for Rajya Sabha election 2022 around 40 candidate has been elected unhampered to the upper house of the India.
This entire decision has been made on last Friday at the closing of nominations.
Among which 11 them were from Uttar Pradesh, and under which 8 seats has been bagged up by the ruling party BJP and 3 seeds has been bagged up the Samaj wadi Party.
As of the gather information among them, the prominent winners has been elected from UP who is a Congress leader Kapil Sibal and Rashtriya Lok Dal chief Jayant Chaudhary.
Similarly, former Union Minister P Chidambaram has been reflected from Tamil Nadu, who has own last time from the state of Maharashtra.
It has been identified that from June 10 onwards, Rajya Sabha polling is going to take place in order to elect 17 other seats from Maharashtra, Rajasthan, Haryana and Karnataka.
As of the information, it is going to be much more thriller in all the four states which has been mentioned above.
As because the BJP has already fielded additional candidates, along with that from that States the person who can win are Dhananjay Mahadik from Maharashtra and Nahar Singh from Karnataka, Subhash Chandra of ZEE TV from Rajasthan and Kartikeya Sharma from Haryana.
Similarly, the state of Bihar has already sent five unhampered members, including the RJD chief's eldest daughter Misa Bharti, for the second term.
As of the information from Punjab AAP's Sant Balbir Singh Sichewali, an environmentalist and social worker, Bikramjit Singh Sahn has been elected, too.
From the state Chhattisgarh Congress, general secretary Rajeev Shukla and secretary Ranjit Ranjan has been elected.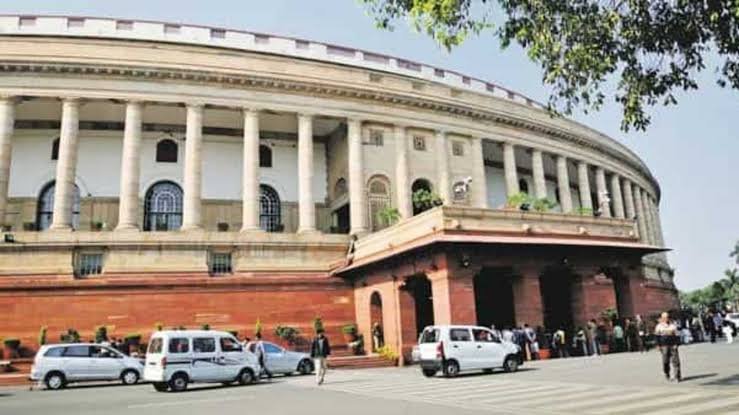 As of the information from Rajasthan, the Congress has already fielded general secretaries Randeep Surjewala and Mukul Wasnik, and Pramod Tiwari.
Election of the third member can be pretty much tricky as Subhash Chandra is going to get the backing of the BJP.
According to the information from the last time, Chandra has already won the election from Haryana because of rejection of some Congress votes.
As of information, Tiwari needs the enter vote of Independence MLA, who is backing the Ashok Gehlot government.
In Haryana, the election is going to be pretty much tough as factionalism in Congress has already cast a shadow on the general secretary Ajay Maken's fortunes.
But as of the information, this competition is going to be made tough by the opponent Kartikeya Sharma.
Karnataka is going through a Chaos as both the parties Congress and BJP has fielded "extra" candidates, among which both are required in 45 votes.
According to the information, there are 119 MLAs in the State Assembly. The BJP's Union Finance Minister Nirmala Sitharaman and actor Jaggesh is going to sail through, leaving up to the 29 surplus votes.
Similarly, the Congress with around 69 MLAs can easily get former Union minister Jairam Ramesh elected, therefore both the parties BJP and Congress are win wooing the Janata Dal(S) of former prime minister H D Deve Gowda, as because it is having 31 MLAs and among five of them have already defied the party whip.
According to the information, The JD(S) has also fielded a candidate named Kupendra Reddy.
Read More : Little Winry : Little Winry has born with a rare birthmark, Her mother feels proud to share her photos…