Review of "Game over" movie. Are you a psycho thriller movie lover? Then here the best Indian film for you of 2019..
Hey guy's what's up! Hope you all good. So here I am again with another movie review article for you and this time it's one of the greatest psycho thriller Indian movie and my favorite "Game over".
So guys as we all know that in this lockdown situation most of the people are getting bored for being home all the time.
And a good film can make your mood better always. The movie that can change your life and mind.
Some movies are like you just have to watch and put your mind in outside. There are no use for your brain to understand the movie.
But some movies are like you are watching and after ending also you can't understand. Your mind, your brain has cover by them.
Very low percentage of film in India are made by strong storyline. A movie is standing on it's story always.
And if we talk about psycho thriller movie then a huge number of people in India love to watch psycho thriller movie.
Rare number of film are available in India which can change you mind and puzzle your brain to think and find and understand the ending of the movies.
So today I am here to tell you about one that kind of movie which can play your mind for many days and you will getting mad to find the concept of ending.
Game over, the movie that you must watch. The movie that is full of nothing but a story of a lady who is a Game creator and trapped in her own game in real life.
So before going the explanation of the movie I must say that I will not give you the details of the story! I am just here to give an idea about the story and the information by that you become willing to watch it. So don't expect that I will tell you the whole story!
So let's start..
Game Over movie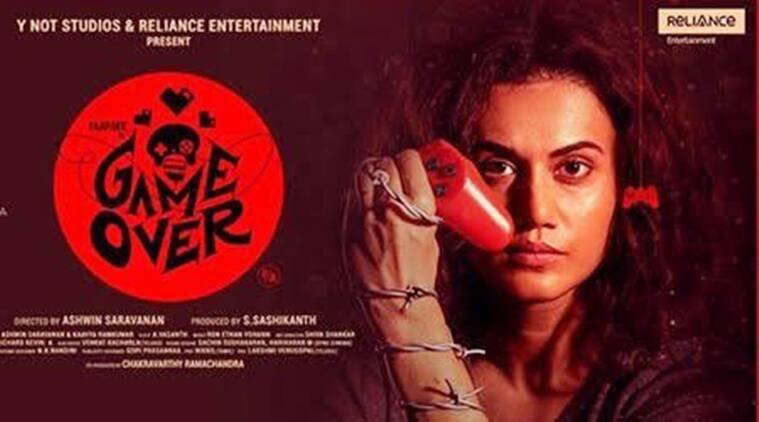 Game Over is basically a Tamil movie which is also dubbed in Hindi. In 2019 the movie was released and now this is available on Netflix. You can watch it in Hindi, Tamil, Telegu, and also with English subtitles.
CHARACTER OF GAME OVER
Well in this movie there are one main character and that is a game creator Sawpna which is played by the famous Indian actress Tapsee Pannu.
Another character who is very important that is the maid servant of Sawpna, Kalamma.
Also a psychiatric is there by whose guidelines Sawapna do her all work.
okay there are no more characters are important more and now let's go to the fact of the movie.
FACT 1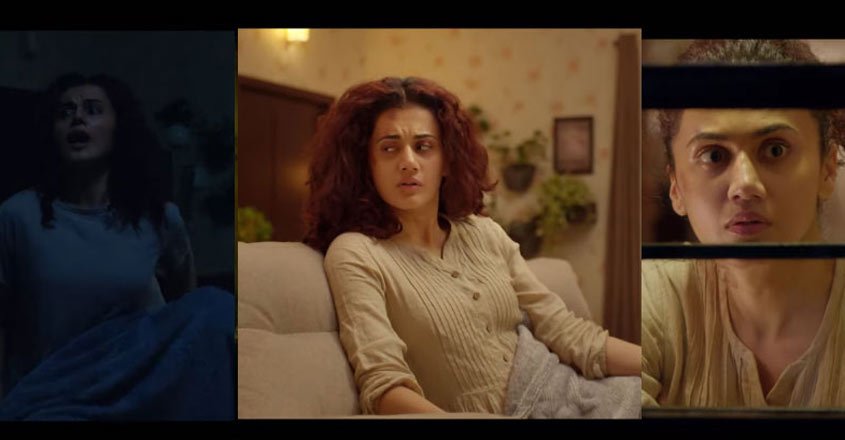 Sawpna is a Game creator and she is suffering from PTSD. She has a very worst past in her life and now she is living in her home only with her maid.
She doesn't live with her parents because they are always make her more sick by mentally with their cruel words.
FACT 2
Sawpna had an accident and raped by some people on new year evening. From then Swapna gets a phobia from darkness and whenever the new year came she lost her mind.
FACT 3
The twist is coming when Sawpna get some unnatural experience with her. She dreams that some killers came to her home to kill her.
FACT4
She started her therapy to overcome her mental sickness.
Then sawpna realized that the incidents happened with her only for her tattoo wich is on her hand.
FACT 5
She went to remove her tattoo and getting know that the tatto artist mixed some dead one's fuel.
The ink she made for an woman and she didn't change it.
FACT 6
After this the second part of the Game Over movie has started.
Sawpna has trapped in her game and three times One, two, three killers has come to her home to kill her at night.
So what do you think? Can Sawpna save herself from the killers?
Can Sawpna overcomes her mental sickness?
So if you want to know the answer then what are you waiting for? If you are a psycho thriller lover then just go and take a coffee with you and make your brain disturb for few days and find the answer of above questions.
So guys now the time to give ratings. Well I would like to give Game Over movie 4.9 start out of 5 star.
So hope you like it. See you again in next article. Thank you..
https://www.unveil.press/detective-bengali-movie-2020-review