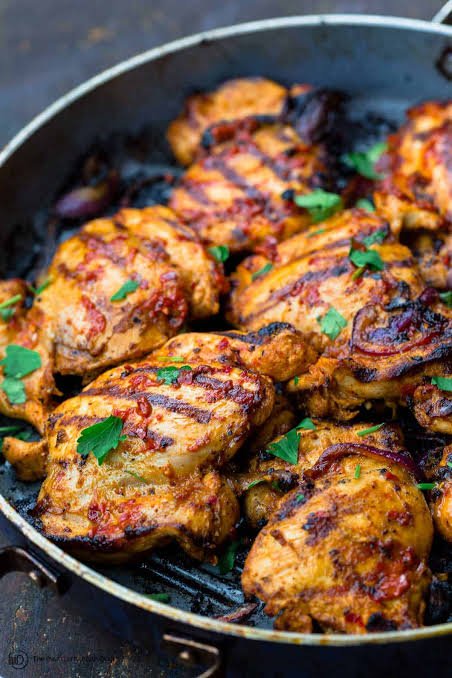 Chicken is something which is preferred and liked by everyone.
As compared to mutton, this one is quite pocket friendly and less oily.
If someone is suffering from some severe disease like sugar, pressure and so on,
doctor used to recommend to eat this meat rather than mutton.
It is something which can be cooked anyhow, anywhere and any time.
For example if you don't have anything in your house or in your kitchen but only you are having one item that is chicken.
So it going to rock, because with the help of chicken you can make anything like chowmein, sandwich, stew and so on.
Today on the behalf of my topic I'm going to share a few recipe with you.
This article is dedicated to all the chicken lovers, if you're also one of the chicken lover then you're going to like it. So stay tuned.
Without doing any more delay let's start.
• Butter Chicken :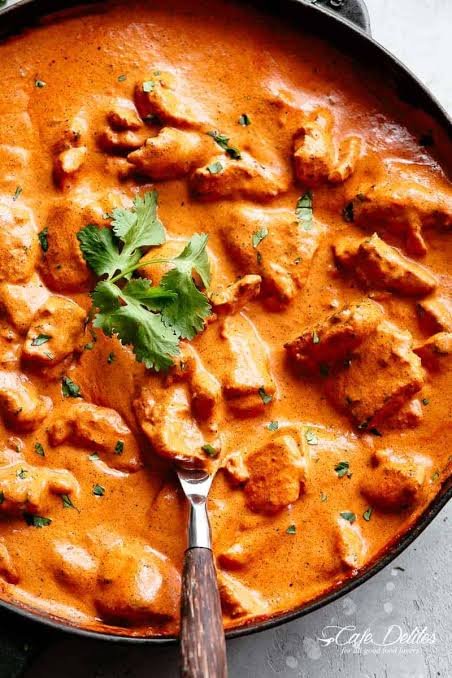 Preparation : 10 minutes
Cooking : 25 minutes
Total : 35 minutes
Servings : 4
Ingredients :
1 tablespoon peanut oil
1 shallot, finely chopped
¼ white onion, chopped
2 tablespoons butter
2 teaspoons lemon juice
1 tablespoon ginger garlic paste
1 teaspoon garam masala
1 teaspoon chili powder
1 teaspoon ground cumin
1 bay leaf
¼ cup plain yogurt
1 cup half-and-half
1 cup tomato puree
¼ teaspoon cayenne pepper, or to taste
1 pinch salt
1 pinch black pepper
1 tablespoon peanut oil
1 pound chicken thighs
1 teaspoon garam masala
1 pinch cayenne pepper
1 tablespoon cornstarch
¼ cup water
Procedure :
1. Take a large saucepan and heat 1 tablespoon of oil over medium high heat.
2. Now pour the onion and fry it until it becomes soft and translucent.
3. Then in it add butter, lemon juice, ginger-garlic paste, 1 teaspoon garam masala, chili powder, cumin and bay leaf.
4. Stir it for about 1 minute. Now add tomato sauce, and cook for 2 minutes.
5. When it is cooked property add yogurt. Then reduce heat to low, and simmer for 10 minutes and stir it frequently.
6. Now season with salt and pepper. Now remove it from the oven and keep it aside.
7. Now take a large heavy skillet and heat 1 tablespoon oil over medium heat.
8. Cook meat for about 10 minutes until lightly browned.
9. Now reduce the heat and season it with 1 teaspoon of garam masala and cayenne.
10. Add sauce, and simmer until liquid has reduced and meat no longer pink.
11. Now stir cooked chicken into sauce.
12. Mix cornstarch and water together, and add into the sauce.
13. Cook it for about 5 to 10 minutes until it gets thickened.
14. Serve it hot with rice or paratha.
• Spicy Chicken Curry :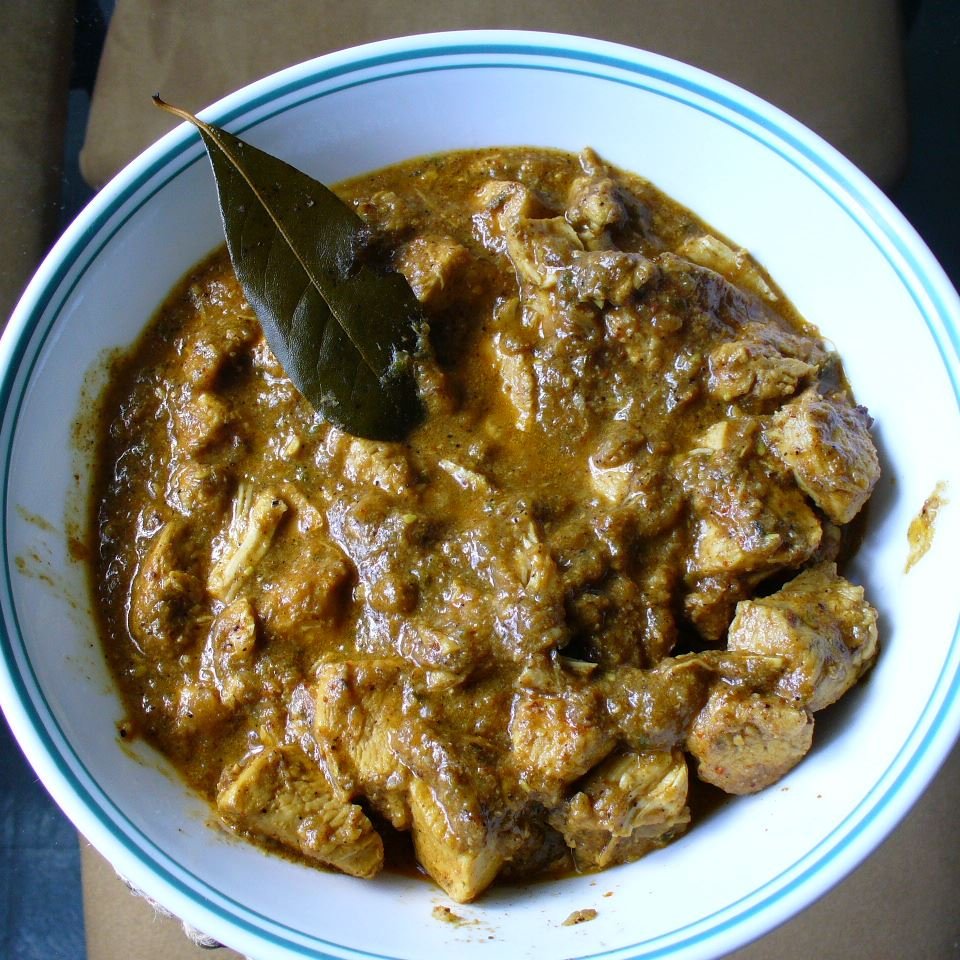 Preparation : 10 minutes
Cooking : 25 minutes
Total : 35 minutes
Servings : 4
Ingredients :
1 pound chicken breast
2 onions, chopped
4 green chile peppers, chopped
4 tablespoons vegetable oil
2 tablespoons ginger garlic paste
1 tablespoon poppy seeds
2 tablespoons chili powder
2 cups water
1 tablespoon garam masala
1 pinch ground turmeric
salt to taste
Procedure :
1. At first rinse the meat pieces and pat dry and keep it aside.
2. Now grind poppy seeds and make a paste.
3. Take a large skillet in that saute onions and green chiles in oil until golden brown.
4. Then add ginger garlic paste and continue to saute.
5. Now add poppy seed paste and reserved meat pieces, continuing to saute.
6. Stir all the Ingredients together when you find the chicken is well coated with the gravy add red chili powder and pour 2 cups of water over the mixture.
7. Now cover the skillet and let simmer about 12 to 15 minutes, until meat is cooked.
8. When you find the oil is floating on top of the skillet liquid then add garam masala and turmeric powder and turn off the stove.
9. Stir all ingredients once again and transfer it to bowl.
10. Serve it hot along with some rice or paratha.
So today we have shared 2 delicious chicken recipe, hope you guys are going to try this at home.
Read More : Beat The Boredom with these 7 Top English web series that you should not miss watching!! Read To Find Out More!!