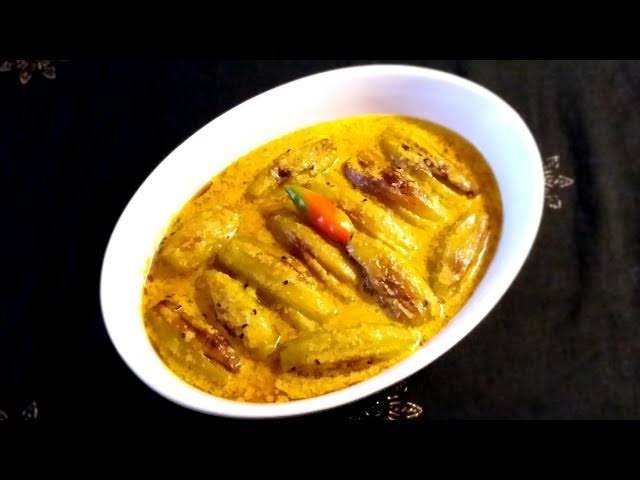 A Gluten-Free diet is a nutritional planned with actually excludes any material or food item which actually contains gluten, which is basically a mixture of proteins that can be found in wheat, barley, rye, and oats.
According to the information gluten can actually cause both gastrointestinal and systemic symptoms for those people who are actually suffering from with gluten-related disorders, that includes coeliac disease (CD), non-coeliac gluten sensitivity (NCGS), gluten ataxia, dermatitis herpetiformis (DH), and wheat allergy.
The people who are not having any knowledge regarding gluten-free diet ends up with different wrong decision which can actually harm their health.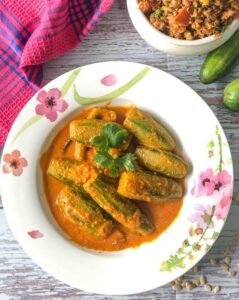 If you are planning to start a gluten-free diet, then you are exactly at the right. As because in this article we are going to share some recipes which will actually help you.
Well, to be honest some people used to think that these recipes do not have men items or any options where a person can actually enjoy there, but if you are thinking like this, we would like to inform you you are completely wrong in this sense. As because, gluten-free diet usually has different options which can actually satisfy and phrase human having no kinds of difficulty or strong dieting. So try on to read daily and together information regarding recipe which we are going to share today.
Parmal Kadi a gluten-free diet: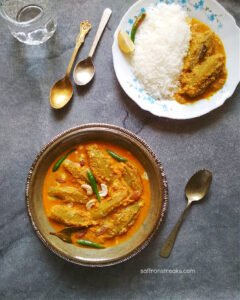 Ingredients:
6-7 medium size pointed gourds
1 medium tomato finely chopped
1 cup curd
¼ cup sorghum flour
½ cup gram flour
2 tbsp mustard oil
¼ tsp mustard seeds
¼ tsp fenugreek seeds
½ tsp ginger garlic paste
A pinch of asafoetida
¼ tsp Kashmiri red chili powder
½ tsp turmeric powder
½ tsp coriander powder
Rock salt to taste
Procedure:
1. At the beginning, try off scraping roughly all the outer skin of parmal and then allow it to steam for approximately 8-10 minutes.
2. Once they are cooked properly, finely chop all the pieces of parmal and keep them aside.
3. Take a deep bowl and add curd and flour. Mix them well. Then salt, turmeric and coriander powder and mix them altogether again. You can also at an adequate amount of water to mix it properly.
4. Now take an iron wok and heat 1 tbsp mustard oil. Once the oil heats completely, add mustard seeds, fenugreek seeds and asafoetida. Once you find spices are the crackling, add some ginger garlic paste.
5. After completion of the above steps, add steamed and chopped parmal and chopped pieces of tomato. Then add salt and turmeric and allow it to cook on a low flame for about 2-3 minutes.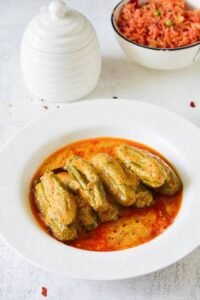 6. In the meantime, you can whisk the curd mixture. As you see the oil separating in the wok, add curd mixture in a low flame. Mix all of them properly for a fine texture.
7. Now allow it to cook for another 10-12 minutes, and here your kadi is absolutely ready for tempering.
8. In order to perform tempering, take a pan and heat 1 tbsp of mustard oil and add ¼ tsp of Kashmiri red chili powder. Now quickly pour the oil chili tempering in the kadi.
9. Now your parmal Kadi a gluten-free diet is ready to serve, with some rice or parathas.
10. Don't forget to add a few amounts of achar along with it to serve a completely.
So here we have shared a recipe which is actually a gluten-free diet. Hope you have enjoyed this recipe. Let us know whether you like it, and don't forget to provide your feedback.
Read More : Major Movie Review : Haven't Seen The Movie Major Yet? Can Get A Glimpse Of View from Here