Shakshuka

! Most Indians will first think that this dish is made with vegetables! But not at all, this dish has nothing to do with vegetables. The term is actually an ancient Israeli delicacy made with eggs and tomatoes. You must be wondering how to make this dish? To make this dish should I need more ingredients? NO! You can easily make this dish in 15 minutes. To know how, read today's weekend special recipe.
The term shakshuka originates in the Middle Eastern and West Asian state of Israel. However, according to many food archaeologists, the term comes from Morocco. Tomatoes and eggs are the main ingredients of the term. This dish is also made with capsicum, carrot, coriander leaves or kasuri fenugreek. The term is widely used in the Americas, Africa and Europe.
In abroad, this dish is eaten for lunch or dinner with buns or brown bread. Indians can eat it with bread or paratha. This term is one of the items on the daily food list of Israel.
So, let's see what are the ingredients are used to make this delicious dish.
Ingredients of Shakshuka:
2 tablespoons white oil or olive oil
1 large onion (cut in small pieces)
capsicum into small pieces (yellow or red bell paper can be added if desired)
1 teaspoon Garlic paste
2-3 cloves
Turmeric powder
3/4 teaspoon cumin seed
4-5 tomatoes (cut in small pieces)
Chilly powder
Coriander powder
1 teaspoon ginger paste
Salt
1/2 teaspoon sugar
Kasuri methi
Coriander leaves
1 tablespoon paprika powder
4 eggs
Black pepper powder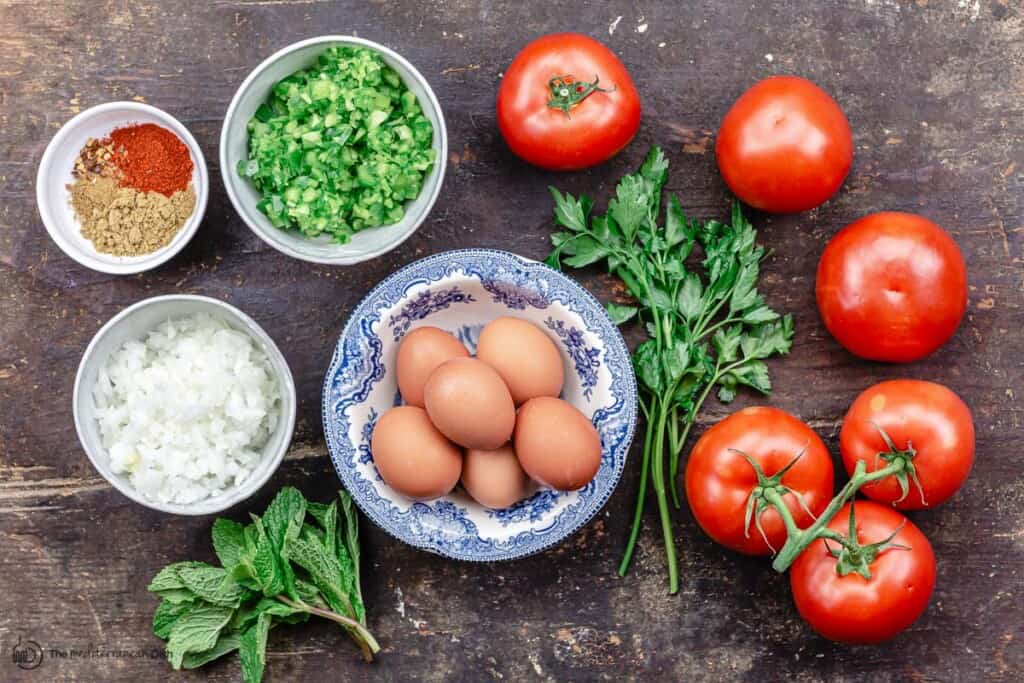 How to make?
To make Shakshuka, put 2 tbsp oil in a saucepan, when it is a little hot, add whole cumin seeds, cloves, garlic paste and cook for 2 minutes. Then add chopped onion and lightly grate it with sugar. When the onion turns light brown, add ginger paste and turmeric powder. Then mix capsicum, tomato's and the rest of the spices, chili powder, paprika powder, coriander powder and mix well. After 2-3 minutes of tanning, add salt to taste.
Once Shakshuka smells aromatic, make a well in the gravy with a spoon and beat eggs in each well, sprinkle a little salt, black pepper powder on top and cover the pan with a lid and let it simmer for 10 minutes. After 10 minutes open the lid and add sprinkle coriander leaves and kasuri fenugreek and cover again for 2 minutes. After 2 minutes, serve hot with paratha or bread. You can also have this fancy Israeli dish as a snack with a little cup of coffee without bread or paratha.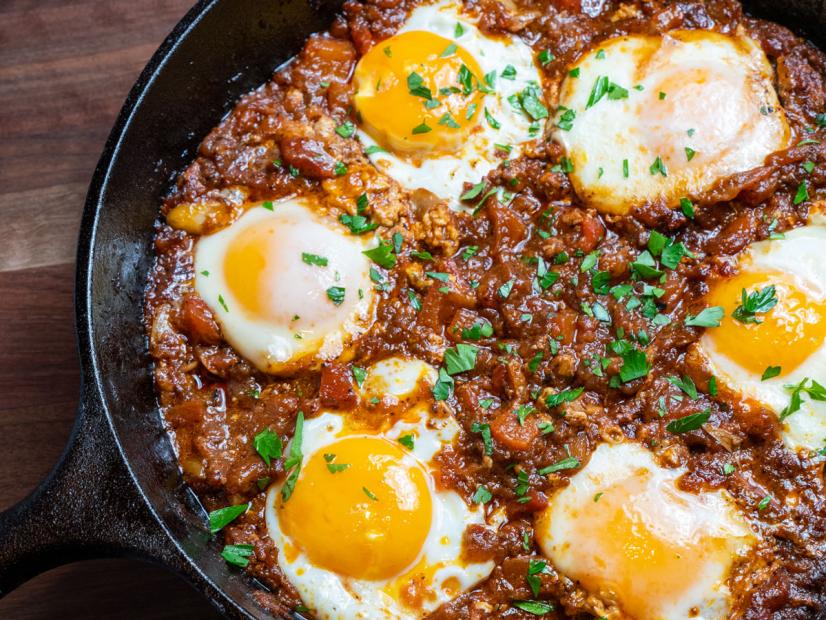 Raw chilies are not usually given in this Shakshuka, but most of the Indians are not like paprika powder so if you want, you can use raw chilies in this dish. Many also add minced meat to make the dish more palatable. The fact is, the sweeter the molasses, the more flavorful you add to the recipe.
The word shakshuka means 'all mixed' so there is no barrier to mixing some other more vegetables or meat. You can find this dish in a handful of restaurants in India. However, this term is found in Arabian restaurants in Kolkata. Cheese is sprinkled on the food in many places during serving so the dish looks a lot like pan pizza.
The combination of salt and spicy flavors makes the term great to eat. Even after eating, it leaves an unimaginable taste in the mouth. So don't be late, make this dish at home and surprise everyone.
If you really like our article, please share your valuable comment with us also follow us on Facebook, twitter and Instagram.
Read More,
World AIDS Day 2020: Awareness is the only antidote